Are nurses and healthcare workers indispensable? People have different experiences with nurses and health workers. Do we really need them?
I am always awash with emotions each time I remember how my dad lay on that hospital bed, diagnosed of a prostrate problem in a Nigerian hospital with incompetent healthcare workers walk the breath and length of the hospital without doing their jobs, eliciting nothing but anger and bad blood.
I had to verbally attack and assist them severally to get their job done and get out of them a bit of what is supposed to be their dedication to humanity.
Whatever makes the Nigerian nurses have this opposing reputation in the nursing profession is yet to be known. This does not represent the attitude of nurses world over.
A nurse is someone who is trained to care for the sick, injured and aged. Nursing is a noble profession and the backbone of healthcare.
From ensuring the most accurate diagnoses to the ongoing education of the public about critical health issues; nurses are indispensable in providing healthcare and safeguarding public health.
Whenever there is someone in dire need of care, nurses work tirelessly to identify his needs – physically, emotionally and mentally, using their experience and expertise to deliver tailored healthcare.
Nursing is an art and science, a heart and mind all put together. On its core rests a fundamental respect for the dignity of humanity and deep intuition for the needs of patients.
Compassion drives the motivation of the nurses, but knowledge is the working power.
This is backed up by the ever-learning mind that constantly adjusts to accommodate new experiences and index them for future application.
This gives each individual nurse his specific strengths, expertise and passion due to the vast range of specialism of the nursing profession.
Through critical thinking in the nursing process, nurses do not only depend on patient's test results, they use their inherent judgment to bring together objective data and acting on the patient's health history to administer healthcare.
By doing this, every patient from community health centre, state prison or the city clinic gets the best available care irrespective of their status.
This post will discuss the history of nursing as a profession, the indispensable role of the nurse, the challenges and the future of the profession.
History of nursing
Nursing goes back several thousands of years in its simplest form. The word 'nurse' originates from the Latin word 'nutire', meaning to suckle – to give a baby or an animal breastmilk.
Back in history, a nurse was called a wet-nurse and later evolved in the 16th century into someone who gives care to the sick.
Nursing as a profession was mentioned for the first time in a document written about 300 AD during the Roman Empire.
The Roman Empire built hospitals in each town it ruled triggering crucial requirement for nurses who would provide care alongside doctors.
The nursing profession became more prominent in Europe by the Middle Ages as a result of Catholic Church's drive for medical care and the development and innovations that happened in healthcare which was the base for the birth of modern nursing.
Due to political changes in Europe through 10th and 11th centuries, the nursing profession expanded.
Monasteries included hospitals and nurses provided medical care as required which gained attention till today.
Many outstanding women have nursed the sick throughout history including the daughter of King Andrew II, Elizabeth of Hungary (1207 – 1231).
During the famine of 1226, she distributed food and ordered hospitals to be built where she cared for the sick especially lepers. She died at a very young age of 24.
Florence Nightingale, the mother of modern nursing changed for the better, the nursing profession. Born in 1920 to rich British parents, had a beautiful upbringing. She pursued studies in healthcare for the poor in Kaiserswerth, Germany.
At 33, she was the superintendent of a women's hospital in London after which she faced the daunting duty of caring for wounded soldiers during the Crimean War of 1853.
She reorganized the military hospital of Scutari near Constantinople, with her group of 38 nurses where she reduced the mortality rate from 60% to 2% in 1856.
Also, Agnes Karll, a German nurse and nursing reformer founded the Professional Organization for German Nurses in 1903 and served as the third president of the International Council of Nurses from 1909 to 1912.
In today's modern healthcare, nurses make up the largest professional group. Currently, there are over 10 million nurses and midwives all over the world.
Nurses are compassion, care, knowledge and trust personified. What would the world do without the indispensable nurses?
Vital role of nurses
The nursing code of ethics can be different with each country, but there are consistent principles that stay across the boards and form the foundation of the noble practice:
Making the care of a patient a priority with respect to their dignity
Promoting the health of patients with the cooperation of other health professionals
Be exemplary in the discharge of the nursing duty
Upholding the reputation of the profession by displaying honesty and integrity
These are the anchors that hinge good professional practice and should be at the forefront of every nurse's self-appraisal check, so as to constantly have the patient's benefit achieved.
Nurses help patients to recover from injury, illness in the way of tending to them, giving drugs, diet and advice so the patient can be as independent as possible.
The process involves a lot than the routine sample collection and test results. The patient's recovery is so dependent on the nurse that sometimes the situation is emotional enough to make the nurse go out of her track to help the patient recover.
In addition, the nurse is a great listener whose understanding through listening can give emotional support and comfort to patients that show depression, anxiety and fear of their situation. Their overall concern of the situation can relieve pain and give succour.
The care of all individuals irrespective of ethnicity or religious background is the responsibility of the nurse.
This wholistic approach has in it the patient's requirements that encompasses all aspects of health including emotional, physical, intellectual, social and psychological requirements.
The nurse uses scientific theory and technological aids to achieve this for best possible patient outcomes. As eerie as it sounds, nurses help dying patients meet death with as little distress as possible.
Someone who have become a patient in a hospital can validate the self-sacrifice and empathy the nurses show and how effortlessly they do it.
Yes! There are bad nurses as I explained at the beginning of this post, but what does it take to become a good nurse?
Qualities of a good nurse
In Nigeria, extensive good training of about four years and breadth of experience are required to become a good nurse.
But there are other qualities worth acquiring. Compassion, selflessness, empathy are needed to not become a jerk of a nurse.
The doctor does his job, but the nurse cares for the ill. There are patients that have been emotionally and physically damaged by trauma.
A patient who knows he faces imminent death might display some behaviours of distress triggered by fear and uncertainty.
The nurse has a major work to do here. Some of the qualities require by the nurse are as follows:
The nurse has to be emotionally and mentally there for such person and this requires emotional and social intelligence to be able to handle such situation and make such patient stable enough to accept the situation. The nurse is a mother of the sick.
It is necessary as a nurse to be able to make quick decisions accompanied with swift actions when the situation demands. This requires a quick head to be able to know the exact right things to put together.
Empathy, warmth and tolerance are expected by the nurse. Some patients' hearts could need just a quick joke to be lifted from the dungeon situation they are in. Wearing a smile while attending to a patient is in excessive good taste.
A good nurse must be observant and extremely professional in carrying out the nursing duty. A selfish nurse who does not take advise from the higher hierarchy will become unsuitable both for colleagues and patients.
A good nurse should be open-minded and flexible enough to welcome new experiences and acquire new skills. There should be constant improvement to remain efficient.
A resilient nurse is a coping nurse. Coping with the stress that accompany exhaustive sessions with patients is a good quality for a nurse to have. The passion for humanity will keep the nurse strong enough to cope.
The challenges of nurses
Along with the passion to serve others and the satisfaction therein lies a gnawing inescapable challenge that a nurse must overcome.
There should be no excuses or room for mistakes. Appropriate medications should be given and in correct doses just as drawing blood or inserting intravenous device shouldn't be messy.
The nurse cannot afford to make things worse for patients by being distracted and lack of focus.
Most times the life and wellbeing of the patient in a way depends on the action and inaction of the nurse as she is the one the patient looks up to.
Most times the nurse is put in a difficult situation when she discovers a mistake or wrong prescription by the doctor.
How is she supposed to let the doctor know and accept that he made a mistake?
Such situation requires courage and emotional and social intelligence to be able to engage the doctor without hurting his ego and incite bad blood.
This is because some doctors do not admire advices from subordinates.
However, a nurse must be very courageous because she is legally responsible for the medications administered to patients or treatments served which results to harm.
A nurse is advised to reject to carry out a treatment which she feels is not correct or not within the ambit of her practice.
Nurses should naturally develop a thick skin for all the unforeseen mistakes they could make and the blames that would accompany such by the doctors. Sometimes this might lead to physical attacks.
Violence is another challenge nurses are prone to especially from patients who are on drugs.
Some patients could be under stress or overwhelmed by grief; and there are also some whose violent tendencies could be they have been drinking.
These kinds of patients are capable of violence on the nurse.
Burnout as a result of stress owing to work overload is one other thing nurses have to contend with.
Shortage of staff overload the available nurses which results to inadequate caregiving to patients and subsequently buildup of stress. The overall effect is ineffective nursing service to the hospital.
Many nurses complain of too long shifts and low wages which prompts them to seek for a second job to be able to meet up.
Three out of four nurses feel underpaid. Many consider leaving the profession because of this.
Another challenge nurses face is the death of a patient which has a depressing effect. As one nurse puts it "It is draining watching at least 25 of my patients closely die in a 5 years period". It can take a tremendous toll on your psyche.
The Future for Nurses
Technological development influences the pressure in medicine as a whole and tries to reconcile with humanity.
It is not yet clear whether robots or technology would replace nurses, but it's difficult to replace the compassion and touch of a nurse.
"Nursing is a profession that will outlive medical care" – one journal states. As long as humanity remains, the need for care, compassion and tending of the sick and old by nurses would remain.
The nursing industry is evolving quickly. With drifting technology, increase in aging patient population and new challenges, the nursing industry is being forced to evolve to ensure that hospitals continue to provide the best care.
Nursing professionals should ensure that their routine care keeps up with changes in the system.
The responsibility is to stay abreast of new developments in the industry and make sure to be up to date with the new clinical practice.
For now, we appreciate the attention and sacrifices made by the nurses around the world.
Without their love for the work, it would be a bad situation for the teeming sick and old people. Nurses are indispensable.
Some qualifications in nursing
Registered nurse: A graduate nurse who has authorization to practice nursing and uses 'Registered Nurse' as title.
Clinical nurse specialist: This is a registered nurse who is highly knowledgeable, skilled and is specialized in a particular area of nursing.
Nurse-midwife: Educated individual who has a dual knowledge of nursing and midwifery.
Practical nurse: A person with practical experience in nursing but not yet a graduate and does not have any certificate of any kind of nursing school.
Licensed practical nurse: A nurse who has graduated from practical nursing and is legally authorized and has a license to practice as a nurse.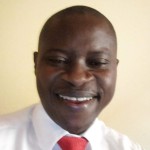 A Personal Development Content Creator and an author. I write about life ethics and love to document and share life hacks and experiences of people to help others make good life decisions.
Fact-Checking
Every content published on The Conducts Of Life is well-reviewed by experienced professionals in the field. Contents are fact-checked for accuracy, relevance, and timeliness and we include links to sources at the bottom of every article for more insights.