BDSM dungeon might sound scary, but this is where dominance, submission, and bondage desires are explored, boundaries are pushed, and fantasies come to life.
While everybody must not stretch their sexual experience to the extreme, some people go to the extreme to explore their sexual lives for maximum experience and a mixture of pain and pleasure.
BDSM play space offers that sexclusivity and in a sacred way that provides an exotic dimension to making one's fantasies come alive.
Nestled in the realm of alternative experiences, BDSM dungeon is a sacred space that caters to individuals seeking to delve into the realms of dominance, submission, and bondage.
In this article, we have detailed everything about BDSM play space and the part it plays in the BDSM experience.
If you want to have a comprehensive knowledge of BDSM, here is a detailed article on everything about BDSM.
You might also want to read about the BDSM eligibility test.
What is BDSM Dungeon?
A BDSM dungeon is a reserved space for engaging in BDSM activities and fantasies.
It can be private or commercial and equipped with props, and an array of equipment some of which you will see in this article.
There are also skilled practitioners who enhance the BDSM experience.
The BDSM play space is set in a way that is visually stimulating and can send someone tumbling in their imagination because of the scenes that tantalize the senses in preparation for a thrilling pleasure-pain experience.
A BDSM space also is a safe sanctuary where one can surrender control and engage in power play, unleashing their long-suppressed cravings for a consensual sexual experience.
I can feel your curiosity right now, and you might cringe at the thought of this or feel a tinge of excitement about being a participant.
As I mentioned above, it's not for everyone. It is somewhat for the overly adventurous who loves thrilling experiences and would explore life fantasies away from the traditional.
To put it succinctly, a BDSM dungeon is where limits are tested, inhibitions are shed, and the bliss of surrender awaits with an assurance of safety and respect.
History of BDSM Dungeons
BDSM play space have come a long way, dating back to the ancient times when people expressed their various consensual sexual expressions, dominance, and submission.
Mid-20th Century
The modern idea of dungeons however with the dedicated spaces for BDSM activities became well-known in the mid-20th century.
Between the 1940s and 1950s, professional services in the BDSM practice became prevalent concentrating in places like the United States and Europe.
The professional services serviced people who craved power exchange dynamics and sought to explore their BDSM fantasies in a safe and controlled environment.
However, because of culture, legal issues, and societal taboos, the practice was secluded in private apartments and basements.
The emergence of the gay leather community in the 1970s was the turning point for BDSM practice, changing the concept of BDSM dungeons.
Related: The Erotic Torment Of BDSM Punishment
Gay men were creating dedicated spaces in New York, San Francisco, and Berlin.
These spaces were commonly called leather bars or sex clubs where BDSM interests were openly explored with different areas for different forms of BDSM play such as spanking, cages, and sling rooms.
The concept of a dungeon evolved further in the 1980s and 1990s with the expansion of the BDSM and fetish communities.
BDSM clubs and dungeons also sprang up in many cities created by community members who craved to provide safe and inclusive spaces for the burgeoning population in the BDSM practice.
With this, the BDSM activities expanded in scope and practice, encouraging more people to participate.
The Millennium
In the 2000s, the media and the rise of the internet played a crucial role in the popularity of dungeons.
Online communities and discussion forums quickened this process through knowledge-sharing and connection among BDSM enthusiasts.
This led to demands for more BDSM spaces and more recruits into the raw experience of sexual fantasy.
Today, dungeons are scattered in major cities all over the world ranging from big dedicated dungeons for commercial purposes or small private dungeons.
As BDSM facilities continue to evolve, there has been continuous improvement in the accessories, and equipment like bondage furniture, crosses, spanking benches, suspension systems and visual decorations.
Related: The Power In Female And Male Submission
All these provide a controlled and secluded environment for people including couples to experience the thrilling BDSM activities and desires.
It is important to note that the history of dungeons is intertwined with the broader history of BDSM and its recognition as a consensual practice.
In recent years, BDSM and its associated dungeons have become more mainstream and better understood, leading to increased acceptance and a wider range of resources, education, and community support for those interested in engaging in BDSM activities.
Here is a dedicated article on the evolution of BDSM practice over the years.
Importance and Benefits of BDSM Dungeon
While the concept of a dungeon may seem taboo to some, it serves an important purpose in the BDSM community and offers various benefits for those who engage in this lifestyle.
Here is the obvious importance of having BDSM facilities for participants:
1. Safe and Controlled Environment
As outlined above, BDSM activities often involve elements of power exchange, bondage, impact play, and sensory deprivation, which can carry potential risks.
A well-equipped dungeon provides a controlled and monitored environment where participants can explore their desires safely.
It is designed to minimize the risk of accidents and injuries by having appropriate equipment, knowledgeable staff, or experienced players who can guide and ensure that safety protocols are followed.
2. Privacy and Discretion
BDSM dungeons offer a private and discreet setting that allows individuals to explore their desires without the fear of judgment or exposure.
Unlike engaging in BDSM activities at home or in public spaces, dungeons provide a controlled environment that prioritizes privacy and consent, allowing individuals to fully immerse themselves in their fantasies.
3. Access to Specialized Equipment
One of the primary benefits of a BDSM dungeon is the availability of various specialized equipment designed specifically for BDSM activities.
These can include items like bondage furniture, suspension rigs, spanking benches, cages, St. Andrew's crosses, medical play equipment, and much more.
This equipment opens up possibilities for a wide range of experiences and sensations that may not be easily replicated at home.
4. Sense of Community and Education
Dungeons often host events, workshops, and classes on different aspects of BDSM.
This not only encourages a sense of community but also provides educational opportunities for individuals to learn and expand their knowledge about BDSM practices, safety, negotiation skills, and more.
Such gatherings can also serve as a platform for like-minded individuals to connect, share experiences, and explore common interests.
5. Exploration and Personal Growth
BDSM dungeons allow individuals to explore their desires, boundaries, and fantasies in a consensual and non-judgmental atmosphere.
The availability of various tools, equipment, and spaces within the dungeon enables individuals to experiment with different aspects of BDSM, thereby facilitating personal growth, self-discovery, and an understanding of one's own limits and preferences.
6. Communication and Consent
Engaging in BDSM activities requires strong communication and consent between all participants involved.
BDSM dungeons promote an environment where negotiation, consent, and communication are prioritized.
Both dominant and submissive partners have the opportunity to practice their negotiation skills and establish clear boundaries before engaging in any activities, which helps build trust and enhances the overall experience.
Components of a BDSM Dungeon
As outlined above, a dungeon is characterized by a variety of components that ensure safety, comfort, and the availability of equipment necessary for different types of scenes.
A typical BDSM facility is made up of a location and setting, furniture and equipment, and safety measures including protocols.
Let's take a closer look:
1. Location and Setting
The location and setting of a BDSM dungeon are essential in creating a palatable and relaxing atmosphere that facilitates the desired experiences.
While there are public dungeons available for renting or joining, some individuals prefer private dungeons for a more personalized and intimate experience.
I recommend the private dungeon as some people; especially new members would find it private enough to feel at home.
The open or public dungeons are more intimidating and can make a person have e tense reaction.
Here are some factors to take into consideration for the location and setting:
Privacy: A dungeon should provide a high level of privacy to ensure that the participants can engage in their activities without concerns about unwanted interruptions or prying eyes.
Soundproofing: Depending on the space's location, soundproofing measures may be needed to prevent noise from traveling outside the dungeon, ensuring the confidentiality and comfort of all involved.
Lighting: Appropriate lighting is crucial within a dungeon. Some areas may require dim lighting for a more intimate ambiance, while others may need brighter lights for safety during certain activities.
Atmosphere and aesthetics: Creating a specific ambiance using appropriate decor, color schemes, and themes can enhance the experience. Different people may prefer various aesthetics, ranging from medieval or gothic to modern or minimalist.
2. BDSM Dungeon Furniture and Equipment
The presence of various specialized furniture and equipment is essential to cater to different BDSM activities and desires.
Here are some common pieces of furniture and equipment typically found in a BDSM dungeon:
Bondage equipment: This includes items such as St. Andrews crosses, bondage beds, spanking benches, suspension frames, or cages designed to facilitate bondage and restriction scenes.
Impact play implements: These are items like floggers, paddles, canes, whips, or other implements used for inflicting consensual pain or sensation play.
Restraint devices: Dungeons often have an array of handcuffs, ropes, chains, spreader bars, or immobilization devices to assist in restraining a submissive partner.
Fetish furniture: Specialty furniture like bondage chairs, kneeling benches, or stocks cater to specific BDSM activities and postures.
Miscellaneous equipment: Various items that can facilitate sensory play, such as blindfolds, gags, hoods, electrostimulation devices, or medical play instruments, may also be present.
3. Safety Measures and Protocols
Safety within a dungeon is of utmost importance to avoid accidents, maintain consent, and ensure the well-being of all involved.
Here are some common safety measures and protocols:
Negotiation and consent: Clear communication and negotiation between all participants before engaging in any activity is essential. Consent and boundaries should be established, and safewords or gestures should be agreed upon.
First aid and emergency protocols: It is essential to have a well-equipped first aid kit readily available in case of any injuries. Additionally, knowing emergency contact information, including phone numbers for medical services, is crucial.
Sanitary practices: Maintaining cleanliness within the dungeon is vital to prevent the spread of infections or diseases. Proper cleaning of equipment and toys between uses, providing fresh towels or disposable covers, and ensuring access to hand sanitizers or cleaning supplies are important measures to be followed.
Fire safety: BDSM dungeons may employ specific fire safety measures, such as having fire extinguishers in easily accessible locations, avoiding open flames near flammable materials, and using non-flammable or fire-retardant materials where possible.
Dungeon monitors: Some dungeons have designated individuals or dungeon monitors who are responsible for ensuring safety, observing scenes, and intervening if necessary to maintain consent and prevent any unethical activities.
The components of a BDSM dungeon mentioned above aim to create an environment where individuals can safely explore their desires and engage in consensual BDSM activities.
It is important to prioritize communication, consent, and safety at all times.
Types of Activities in a BDSM Dungeon
Here are some common activities that can take place in a dungeon:
1. Impact Plays
Impact play refers to activities that involve striking or impacting the body using different implements, such as floggers, paddles, canes, or whips.
These impacts can be mild or intense based on the agreed-upon limits and preferences of the individuals involved.
2. Bondage and Restraint
Bondage and restraint involve the act of tying or restraining a person's body using various tools, such as ropes, handcuffs, or bondage tape.
It can restrict the movement of the submissive partner, creating a sense of vulnerability and control for the dominant partner.
Bondage can also include the use of special equipment like bondage beds or chairs.
3. Power Dynamics and Role Play
Power dynamics and role play involve the exploration of power exchange within a BDSM relationship or scene.
This can include dominant and submissive roles, where one person takes control and the other person submits.
Role play can involve specific scenarios or personas, allowing individuals to explore different power dynamics and roles.
4. Sensory Deprivation
Sensory deprivation involves limiting or removing certain senses to enhance other sensory experiences.
This can be achieved by blindfolding, using earplugs, or hoods to restrict sight or sound.
Sensory play, on the other hand, involves the intentional stimulation or manipulation of the senses through various means, such as using wax play, temperature play, or different textures to heighten pleasure or discomfort.
With consent and negotiation, individuals can explore their sensitivities and preferences in this realm.
Establishing a Safe and Inclusive BDSM Dungeon
Running a successful dungeon that prioritizes the safety of participants incorporates a space that takes into consideration different factors as you will see below:
1. Inclusion of all Genders, Sexual Orientations, and Body Types
Creating a safe and inclusive BDSM dungeon requires actively including individuals of all genders, sexual orientations, and body types.
This means making space for people beyond the traditional binary gender roles and welcoming those who identify as non-binary, transgender, or genderqueer.
Additionally, it is crucial to include individuals of diverse sexual orientations, such as lesbian, gay, bisexual, and pansexual individuals.
Body positivity should be promoted, ensuring that people of all body types feel accepted and celebrated within the dungeon space.
2. Training Dungeon Operators on Consent and Safety
Consent and safety are paramount within a dungeon because there is the possibility of mishaps.
Dungeon operators must be well-educated on topics like negotiation, ongoing consent, and risk mitigation.
They should understand how to effectively communicate consent and boundaries, as well as recognize the signs of discomfort or distress.
Operators must remain vigilant in creating an environment where participants feel safe to explore their desires while ensuring that boundaries are respected and not crossed.
3. Creating a Welcoming Environment for Beginners and Experienced Individuals Alike
A safe and inclusive BDSM dungeon should strive to make beginners feel as comfortable as experienced individuals.
The dungeon operators should consider implementing measures such as offering introductory workshops or specific events catered towards beginners.
This allows newcomers to learn about BDSM practices, safety, and consent protocols.
Meanwhile, experienced individuals should be provided with opportunities to connect with like-minded individuals, engage in more advanced play, and share their knowledge through peer-learning platforms.
By encouraging an environment that values both ends of the experience spectrum, the dungeon can offer a welcoming space for everyone to explore and enjoy BDSM in a way that suits their level of expertise.
Legal Considerations for BDSM Dungeons
Legal considerations for dungeons are important to ensure the safety and legality of the activities taking place within the space.
Here are explanations for the subtopics mentioned:
Understanding the Laws Surrounding BDSM Practices in Different Jurisdictions
Different jurisdictions may have varying laws and regulations regarding BDSM practices.
This is why it is important for dungeon owners and participants to understand these laws to avoid legal issues.
In some jurisdictions, certain BDSM activities might be classified as illegal offenses, such as assault, battery, or sexual offenses even as they are consensual.
However, many jurisdictions have specific provisions establishing consent as a defense in cases involving consensual BDSM activities.
Researching and understanding these laws helps ensure compliance and avoidance of potential legal consequences.
Consent Documentation and Liability Waivers
Consent documentation and liability waivers play a significant role in the legal landscape of dungeons.
Consent documentation typically involves explicit, written agreements or contracts between participants.
These documents outline the boundaries, limits, and any agreed-upon safe words or signals.
They serve as evidence of the participants' mutual consent and understanding of the activities involved.
It is important to ensure that all participants are of legal age and mentally capable of providing such informed consent.
Also, liability waivers, on the other hand, are legal contracts designed to minimize the liability of the dungeon owner or organizer.
These waivers generally state that participants assume any risks associated with engaging in BDSM activities and that they will not hold the dungeon owner legally responsible for any injuries or harm that may occur.
However, it is essential to note that waivers may not fully absolve liability in all circumstances, as some jurisdictions may not recognize or enforce them.
It is also advisable to consult with legal professionals experienced in BDSM-related laws and regulations, as they can provide guidance on specific requirements and help navigate potential legal pitfalls.
Additionally, understanding local laws, regularly updating consent documentation, and seeking informed consent from all participants contribute to creating a safer and legally compliant environment in dungeons.
Community and Support within the BDSM Dungeon Scene
In the BDSM dungeon scene, community and support are essential pillars that contribute to the overall well-being and safety of its participants.
These elements create an environment where individuals can explore and express their BDSM desires freely while ensuring that everyone involved feels respected, heard, and protected.
Here is how these supports are rendered:
1. Role of Dungeon Monitors and Community Leaders in Promoting Safety
Dungeon monitors and community leaders play a crucial role in promoting safety within the dungeon scene.
Their primary responsibility is to maintain a safe and consensual environment for everyone involved.
They are often highly experienced individuals who possess a deep understanding of BDSM practices, consent dynamics, and risk awareness.
2. Supervision and Guidelines
Dungeon monitors act as supervisors during BDSM events, parties, or sessions.
They ensure that all participants adhere to the predefined guidelines and rules regarding activities, consent, and limits.
They can intervene if they observe any behavior that violates established boundaries or appears unsafe.
3. Conflict Resolution and Consent Enforcement
Community leaders and dungeon monitors are trained in conflict resolution techniques and have the authority to intervene if they witness any non-consensual actions or disagreements.
Their role is to mediate and help resolve conflicts while prioritizing the safety and well-being of all participants.
4. Providing Resources and Information
Dungeon monitors and community leaders are often well-connected within the scene and can provide valuable resources and information regarding safe play, negotiation techniques, and consent education.
They act as a source of knowledge and guidance for individuals who may be new to the scene or are looking to expand their understanding.
Resources and Educational Opportunities for Individuals Interested in Exploring BDSM Dungeon Scenes
The BDSM dungeon scene provides numerous resources and educational opportunities for individuals who wish to explore this lifestyle.
These are intended to help newcomers or those interested in deepening their knowledge to navigate the scene safely and responsibly.
Here is a rundown of these resources:
1. Workshops and Classes
Various BDSM communities offer workshops, classes, and educational sessions on a wide range of topics related to BDSM, such as bondage techniques, impact play, consent negotiation, communication skills, and aftercare.
These events are led by experienced practitioners and provide a platform for learning, questioning, and exploring different aspects of BDSM.
2. Online Platforms and Forums
The internet serves as a valuable resource for individuals interested in learning about the dungeon scene.
Online platforms and forums provide a wealth of information, articles, and discussions on diverse BDSM topics, allowing people to connect with the community, seek advice, and share experiences anonymously or openly.
3. Mentorship and Community Support
Many BDSM communities encourage mentorship programs where more experienced individuals offer guidance and support to newcomers.
These mentorship relationships help newcomers navigate the scene, learn about safety practices, and explore their desires in a knowledgeable and supportive setting.
4. Safe Spaces
BDSM dungeons often host regular play parties or events dedicated to fostering a safe space for exploration.
These events provide an opportunity for individuals to connect with like-minded people, witness different dynamics, learn from others, and share experiences.
These safe spaces offer a supportive community environment where individuals can freely express themselves without judgment or discrimination.
BDSM Dungeon Rental
In some cases, a group might want a private or special BDSM event and need exclusive ownership of the facility for a given time.
BDSM dungeon rental is the practice of individuals or groups renting out fully equipped dungeons or play spaces specifically designed for BDSM activities.
These rental spaces are typically private, discreet, and dedicated areas that provide the necessary tools, equipment, and atmosphere for engaging in consensual BDSM play sessions.
They can vary in size and amenities, ranging from small rooms to larger multi-room complexes that cater to different kinks and preferences.
BDSM dungeon rental offers several advantages to participants.
Firstly, these spaces provide a neutral and controlled environment where individuals or couples can explore their BDSM fantasies without the need to build their own private dungeon.
They offer a degree of privacy and safety, as the venues are often set up with specific rules and protocols to ensure the well-being of all parties involved.
Additionally, rental dungeons generally offer a wide array of BDSM equipment and furniture as already discussed above, including bondage gear, restraints, spanking benches, cages, crosses, suspension equipment, and more.
Having access to a well-equipped space allows individuals to experiment with different scenarios and kinks that they may not have the facilities for at home.
It is important to note that renting a dungeon does not involve the facilitation of sexual services or acts of non-consensual activity.
These spaces are intended solely for BDSM play and are subject to guidelines and rules that prioritize safety, consent, and mutual respect.
Renting a BDSM dungeon usually involves contacting the owner or manager of the dungeon, specifying the desired date and time for rental, and agreeing upon the terms and conditions, which may include rental fees, duration of play session, cleaning requirements, and any specific rules of behavior.
Conclusion
In conclusion, BDSM dungeons stand as a sacred haven for individuals seeking consensual pleasure, personal growth, and a deeper understanding of their desires.
By providing a safe and controlled environment, these spaces empower participants to explore their boundaries and embrace their kinks without judgment or shame.
The significance of dungeons lies not only in their ability to facilitate thrilling experiences but also in their potential to foster improved communication, trust, and intimacy between partners.
The benefits of engaging in BDSM practices within these dungeons are numerous.
The exploration of power dynamics, role-playing, and various forms of sensory stimulation can enrich one's emotional and sexual well-being.
Individuals may find solace in the freedom of self-expression while also gaining a better understanding of their own desires and boundaries.
References: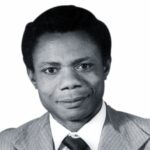 Adolescent and Adult Psychologist
Pyo Merez (PsyD) is a certified adolescent and adult psychologist who has been on the frontline of helping adolescents and adults with mental health. An expert in cognitive and developmental psychology - social relationships, cultural contexts, and individual differences. He is also a speaker and panelist on issues bordering on budding young people.