Customized melamine trays are specifically suitable souvenirs for weddings and burials in Nigeria because of their versatile usability.
There are versatile gift items that can be used for any event at all, while there are others specifically or suitable for particular events.
Customized Melamine Souvenirs Nigeria supplies almost any type of souvenirs you might need in an average wedding or funeral in Nigeria, however, what they are specialists at is the melamine souvenirs which are custom-made locally with beautiful and scintillating designs.
ALSO READ: Prices Of Customized Souvenirs And Gift Items In Nigeria
They produce trays, plates, bowls and saucers fresh from the factory as specified by the customers. They have waiting moulds which are used in the production.
What is a melamine souvenirs for wedding?
Melamine wares are produced from melamine compound, a nitrogen-based compound that many manufacturers use to create a number of products especially special plastic dishware, utensils, and countertops.
They are durable for moderate usage and are not absolutely resistant to extreme heat. Melamine souvenirs are safe to be used for food and do not pose any toxicity challenges.
Melamine Products
The products have predominantly sparkling white colour which makes it show beautifully any image or background put on it.
There were other colours like green, and pink, read at the onset of the company's activities but they didn't get as much patronage as the white colour and so were discontinued.
They are a good sight to behold especially when quality images are used to customize them.
Their products range from trays, plates, bowls, and mugs. But at the moment, mugs are no longer in production because of some commercial reasons.
There are more than 2000 moulds for the trays, plates and bowls and what this means is there are more than 2000 products to choose from.
Some of the products are the same shape but in different sizes, as you would see below. This means a product might have 3 sizes of the same shape while others are just a single product.
---
How to order melamine trays and plates in Nigeria
Melamine souvenirs custom-made are produced on order. This means you do not buy the trays in the market and give printers to print on them. The machine that produces the trays and plates also put the designs on them.
It works like this – you order the products by choosing your size and shape from the available moulds which you can do on Facebook, Twitter or WhatsApp. Their contact details are provided above.
After making your choice of plate, you sent photos and texts for the design. You have the freedom of making your own design and send to them without any reduction in cost though, but it has to conform to their shape or you can send them the raw file so they put it in the desired shape without altering your design.
ALSO READ: Popular Customized Gift Items, Souvenirs For Events In Nigeria
After sending the photos and texts, they would come up with two or three designs for you to choose from. When you make your choice, you also have the freedom of suggesting something or making corrections.
One good thing about Customized Melamine Souvenirs Nigeria is that they are customer-oriented and would make sure you are thoroughly satisfied with the design before they go ahead to produce.
It takes about two weeks duration to process, produce and deliver your melamine tray and plate souvenirs.
---
Production of customized melamine souvenirs
The trays are produced by the process of polymerization. It works by adding melamine polymer powder into a very heated mould of about 200 degrees centigrade. The mould which also has a heated lid is closed by automated timing and allowed to heat the powder for a few minutes.
The powder on heating turns to semi-solid which moves and takes the shape of the mould, which is also the tray. After some minutes, the lid separates, and you can see the tray or plate has formed.
This is when the design which has been printed by a special film or paper which is also shaped in form of the floor of the tray is introduced with another polymer laminating powder spread over the design paper and closed up again with the lid which takes another few minutes.
On the coming down of the lead, you can see the tray or plate bearing your image. The paper or film has disappeared and the only thing seen is just the laminated shiny surface with the beautiful image and texts.
They are then taken to the polishing section where the edges are smoothened by electric files before being taken to the packaging section where they are packed and delivered.
Durability and usability
Melamine souvenirs are relatively durable. When you compare melamines with other souvenir types, they beat them hands down as it regards durability and how useful they can be to the person having them.
The trays, though breakable, are tough and can last up to 10 years or more. I can still remember the ones I received in 2012 are still around. Though they are a bit old, they have been able to withstand wear and tear.
Delivery
After the products are produced and packaged, they are delivered to the city the recipient desires. They make use of different transport companies because not all ply all the routes.
It takes a maximum of three days for products to reach their desired destination. It is good to note that the company does not do home delivery. The customer picks up from the park of whichever transport company they use.
Why customized melamine souvenirs are good for weddings
Customized melamine souvenirs are good for weddings because they are household items that are needed every day in the house. They can be used to serve foods and drinks, they can be used to serve snacks, and they can be used to dish foods.
They can also be used to store or keep food items including sunning and airing. The photo frames can be hung on the wall as a reminder of the event it was gotten from.
Weddings are attended by both old and young, men and women, so the products cuts across these people.
Why customized melamine souvenirs are good for burials
In the same vein, funerals are bidding someone farewell and paying the last respect. There should be a durable souvenir that can be kept for as long as possible to keep the memories.
Trays and plates do just that with a clear picture and write-up of the deceased usually on the tray. Sometimes a brief biography of the deceased is put in a corner to remind everyone who sees it who the person was.
Conclusion
Other souvenirs are good, but melamine tray and plate souvenirs are versatile, good for the household and bear the beautiful and colourful design of the details. You can also order in the comfort of your home and have it delivered to your city.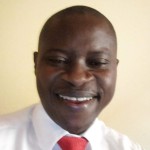 A Personal Development Content Creator and an author. I write about life ethics and love to document and share life hacks and experiences of people to help others make good life decisions.
Fact-Checking
Every content published on The Conducts Of Life is well-reviewed by experienced professionals in the field. Contents are fact-checked for accuracy, relevance, and timeliness and we include links to sources at the bottom of every article for more insights.