Developing emotional intelligence training for your team has to do with qualitative and comprehensive training that has to be considered at the onset.
Everybody wants to be emotionally intelligent, in fact, nobody wants to be associated with low emotional intelligence.
So there is a skill that starts from planning and runs through to evaluation of the training proper.
1. Start from the top
The endorsement of the executive from the very beginning is essential. It helps them understand why emotionally intelligent employees do best in their performance and it reflects on the organization in no time.
It is in good taste to provide them with previous or existing results of trainings that improved performance.
2. Take note of the current rating
Gauging the current emotional intelligence of the employees is a good practice in emotional intelligence training.
This gives clue and understanding on where everyone should start. The starting point can be determined by a good number of assessment trainings:
Mayer-Salovey-Caruso Emotional Intelligence Test – Scales (MSCEIT)
This assessment measures EQ in the same way IQ does on cognitive intelligence. It examines the four branches of emotional intelligence:
Emotion Perception: The capacity to perceive emotions in oneself and others as well as in objects, art, music stories and respond to the stimuli around the environment.
Facilitating Thought: This is the ability to generate, apply and feel the emotion as it is necessary to communicate feelings or apply them in other cognitive processes.
Understanding Emotion: Understanding emotions is the ability to grasp the mechanics of emotions as they combine and progress through relationship transitions and how to appreciate their meanings.
Emotion management: This is the ability to have open mind for feelings to thrive, and then modulate them in oneself and in others to encourage and promote personal understanding and growth.
Here is a video by Learnit Training:
The Emotional Quotient Inventory (EQ-i)
The Emotional Quotient Inventory 2.0 (EQ-i 2.0) and the EQ-360 were formed to create the Bar-On model of emotional-social intelligence.
The EQ-i 2.0 is a measure of self-report designed to measure a number of constructs related to EI.
The EQ 360 assessment gives a better comprehensive analysis by asking the people that work with the candidate to provide information on the candidate as well.
Comparing observer ratings, with the results of an EQ-i 2.0 self-report, a clearer detailed profile is gotten. The two assessments gauge emotional intelligence using one final score, five composite scores, and 15 specific subscale scores. Item level results are also presented.
Emotional and Social Competence Inventory ESCI
Social intelligence makes the difference between a good intelligent leader who drives performance and growth and the average leader who gets by.
The real importance is derived from the 360 degrees view into the pillar behaviours that stand outstanding leaders out from average performers.
It also helps to create a competitive advantage for professionals and managers for their company by upping performance, teamwork, innovation, cohesion, and making sure resources and time are managed properly while building a culture of motivation and trust.
Use the emotional and social competency inventory (ESCI) to:
Measure emotional intelligence in your leaders and professionals
Initiate awareness through powerful feedback
Concentrate your coaching and development on abilities
Elicits the best in individuals and teams.
The Genos Emotional Intelligence Inventory (Genos EI)
This behavioral test measures how frequently an employee shows emotionally intelligent behavior.
The Genos Emotional Intelligence Inventory (Genos EI), is a behavior-based measure. It gives a comprehensive insight into how well someone performs or shows emotionally intelligent traits of workplace behaviour from the most trusted source that can be gotten.
This information can be gotten from people who see the candidate performing on daily basis.
Occasioned by a wealth of peer-reviewed research, Genos EI Is available in self, 180, and full 360-degree formats and in Leadership and Individual Contributor versions.
ALSO READ: How To Harness Emotional Intelligence In The Workplace
It is also provided in many different languages being used by a wide variety of fortune 500 multinational companies every day.
Interpretation of results is engaging and can be accessed in nicely presented report analysis.
Results are both internally benchmarked and benchmarked against global norms.
Moderators provide free text responses for each competency assessed. These are captured in the Feedback Reports and help candidates understand the context behind moderator responses to assessment questions.
Results come with Development Tips workbooks detailing how candidates can boost their emotional intelligence, relationships and success at work.
RELATED: Emotional Intelligence and Social Intelligence: The Dual Skill for a Successful Life
Housed in a modern, responsive, online survey system, moderators can complete Genos EI on their phone, tablet, PC, or Mac, anywhere, at any time.
At 42 items in length Genos EI typically takes about 12 minutes to complete. The secure administration platform makes it possible and easy to set up survey groups, monitor the progress of the survey, and download ready reports.
It's not compulsory to administer four tests to start. The MSCEIT is quite a good place to begin and can give you detailed overall comprehension of your employees' emotional intelligence traits.
Because emotional intelligence can be acquired, it's pertinent to identify a baseline so you can measure progress from there going forward.
3. Design your comprehensive training
Emotional intelligence training for employees is made up the following domains of development:
This training on these can be achieved most effectively through experiences and interactions. Simple things like identifying a company-wide book on emotional intelligence while organizing discussion groups or giving employees regular time to volunteer can help quicken the development of the four domains.
Other ideas for developing emotional intelligence skills include:
Teaching meditation and mindfulness for self-management
Encouraging and developing better listening skills for social awareness and relationship management
Developing team-building activities that inculcate empathy and promote a better understanding of others' emotion
Developing a shared work culture that is diverse, inclusive, and supportive
Updating the work environment to create space for collaboration and a warmer, more comfortable environment
Helping employees understand (and implement) their best work style
Training can also include online check-ins or microlearning modules that include questions to think about or reminders to ruminate on what is happening right at that moment.
Even a push notification that prompts employees to do a quick ten-second scan of their emotional landscape and state of mind can boost emotional intelligence skills.
A good variety of TED talks on emotional intelligence can also be part of your training.
4. Evaluate your training
You can easily evaluate the progress and success of your emotional intelligence training for employees by offering one of the EI tests from above and then testing intermittently after employees have taken the training.
In the majority of cases, though, the success of your training will be apparent right as you walk through the office.
To have an inadept information for the emotional intelligence training visit Emotional Intelligence Training For Employees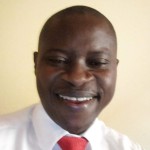 A Personal Development Content Creator and an author. I write about life ethics and love to document and share life hacks and experiences of people to help others make good life decisions.
Fact-Checking
Every content published on The Conducts Of Life is well-reviewed by experienced professionals in the field. Contents are fact-checked for accuracy, relevance, and timeliness and we include links to sources at the bottom of every article for more insights.