The BDSM test, aka the kink test, has become the ultimate guide for anyone looking to explore their sexual desires and discover their BDSM persona for participation.
BDSM is an acronym that stands for Bondage and Discipline, Dominance and Submission, Sadism, and Masochism.
The test is designed to help individuals understand what kind of BDSM role suits them best, based on their sexual preferences, attitudes, and behaviors.
The test is composed of a set of questions that vary in both difficulty and content, providing a user-friendly and comprehensive approach to exploring BDSM desires.
The results of the test provide a detailed analysis of individual sexual inclinations and help individuals understand their boundaries and preferences better.
The test has garnered immense popularity among BDSM practitioners and enthusiasts around the world.
It offers a safe and secure way to explore BDSM fantasies and develop a better understanding of one's BDSM personality.
In this article, we will discuss the ins and outs of the BDSM Test and how it can help individuals explore their sexual desires in a safe and responsible manner.
What is the BDSM Test Also Called the Kink Test?
BDSM Test is a comprehensive personality assessment tool that aims to help individuals understand their preferences and inclinations in the BDSM lifestyle.
Origins
The BDSM Test was created by a group of kinksters who wanted to offer a self-discovery tool for those who are interested in BDSM.
The test was first launched in 2014 and has since been used by millions of people worldwide.
The origins of the test can be traced back to the mid-2000s when online communities for individuals with BDSM interests began to emerge.
These communities provided a way for people to connect with others who shared similar interests and to explore their sexuality in a safe and consensual way.
As the BDSM community grew, there was a need for a way to measure individual preferences and identify different areas of interest within BDSM.
Related: The Erotic Torment Of BDSM Punishment
This led to the development of the test, which was initially created by an individual who went by the username "Ged."
The first iteration of the test was shared on the website bdsmtest.org in 2008.
Over time, the test has been refined and updated to include additional categories and questions.
The current version of the test includes over 100 questions related to various aspects of BDSM, such as Dominance and submission, Sadomasochism, and Bondage.
Today, the BDSM test is widely used within the BDSM community as a tool for self-discovery and as a way to communicate individual preferences to others.
It has also been used in academic research studies to better understand the interests and experiences of individuals within the BDSM community.
Related: The Power of Female and Male Submission
The Purpose and Benefits of the BDSM Test
The main purpose of the BDSM Test is to help individuals gain self-consciousness and explore their BDSM preferences.
It provides a detailed, personalized report that outlines the individual's dominant traits, submissive traits, primal traits, and other BDSM-related inclinations.
With the test, individuals can identify and understand their sexual preferences and desires within the BDSM community.
The test asks questions about various BDSM activities, roles, and relationships to provide individuals with a score on a range of BDSM-related traits.
This information can help individuals develop a better understanding of their BDSM identity, communicate their desires to partners, and connect with other like-minded individuals within the community.
Read about BDSM dungeon, the facility where BDSM activities take place.
How the BDSM Test Works
The BDSM test is mostly an online quiz that assesses an individual's preferences and behaviours related to BDSM activities.
The test consists of a series of questions that ask about different aspects of BDSM, such as dominant/submissive roles, types of kinks, and communication style.
The test taker selects their level of agreement or preference for each question, and the results are tallied to provide a personalized BDSM profile or identity.
The profile includes scores for different categories, such as dominance, submission, sadism, masochism, and Bondage.
The results provide feedback on an individual's dominant and submissive tendencies and assist them in better understanding their own BDSM affiliations.
Types of Questions Included in the Test
The BDSM Test includes questions that relate to a person's attitudes, fantasies, behaviors, and preferences in BDSM.
The questions cover a broad range of topics, from bondage equipment and pain thresholds to emotional needs and power play dynamics.
Some questions may relate to the physical aspects of BDSM, while others may focus on emotional or psychological factors.
Some examples of questions include "how much do you enjoy pain?", "how would you describe your ideal bondage scenario?", and "how important is communication during BDSM play?".
Taking the BDSM Test
Taking the Test helps individuals to know and understand better, their interests, preferences, and roles in the practice of BDSM.
It is mostly an online questionnaire that aims individual answers to provide insight into their specific BDSM leanings.
Here are procedures for the test:
Before taking the BDSM test, individuals should prepare themselves mentally and emotionally to answer explicit and personal questions about their sexual preferences and experiences.
They should also keep in mind that the test results are not definitive or diagnostic but provide a general idea of their BDSM interests and compatibility.
It is also good to take the test in a safe and private environment where one can answer truthfully and without fear of judgment or disclosure.
Here are ways to achieve that:
Familiarize yourself with BDSM: Before taking the test, it's helpful to have a basic understanding of BDSM concepts, dynamics, and activities. This can be done through reading educational resources, joining online communities, or engaging in discussions with experienced individuals.
Reflect on your desires and boundaries: Take some time to reflect on your personal desires, interests, and limits within the BDSM spectrum. Consider what activities or roles appeal to you and what boundaries you may have. This self-reflection will help you approach the test with a clearer mindset.
Step-By-Step Guide to Take the BDSM Test
The BDSM Test website provides simple instructions for taking the test.
First, individuals should choose the language and version of the test, such as the classic version or the kink list.
Then, they should answer the questions honestly by selecting one of the five answer options that range from "never" to "always" or from "disagree" to "agree."
It is advisable to avoid overthinking or second-guessing one's answers and to follow gut instincts.
After answering all the questions, individuals can view their results, which include a BDSM type, a BDSM role, and a BDSM test score.
Here is a step-by-step guide:
Access the test: There are several websites that offer the BDSM Test, and a simple internet search will lead you to the most popular options.
Begin the questionnaire: The test typically starts with demographic questions such as age and gender. These questions are optional, and you can choose not to answer them if you prefer.
Answer the BDSM-related questions: The main part of the test consists of a series of questions about various BDSM activities, roles, and scenarios. You'll be presented with statements, and you need to rate your level of agreement or preference on a scale (e.g., from "strongly disagree" to "strongly agree").
Optional additional questions: Some versions of the test may include additional sections such as questions about non-BDSM sexual preferences, relationship styles, or general personality traits. These questions are optional and can provide a more comprehensive understanding of yourself but can be skipped if desired.
Submit your answers: Once you have answered all the questions, you will usually have the option to submit your responses.
Receive your results: After submitting your answers, the test will generate a detailed report of your BDSM inclinations. The report typically includes information on dominant and submissive tendencies, specific kinks or fetishes, and a breakdown of various BDSM roles and activities.
Also Read: Personal Power: How To Unleash Your Inner Strength
Understanding the Results of the Test
The BDSM Test results provide a general overview of an individual's BDSM interests and preferences, but they should not be taken as an absolute or prescriptive measure.
The BDSM type indicates the dominant BDSM trait among the following categories:
Bondage & Discipline
Domination & Submission, or
Sadism & Masochism
The BDSM role describes the preferred role in a BDSM relationship, such as dominant, submissive, switch, or vanilla.
The BDSM test score represents the overall intensity and diversity of one's BDSM desires and behaviors.
It is also important to remember that the BDSM Test results may change over time as one's sexual experiences, relationships, and self-awareness evolve.
The following will help you understand the result:
Roles and orientations: The test results will provide insights into your inclinations toward dominant (top), submissive (bottom), or switch roles. It may also indicate your sexual orientation within the BDSM context, such as being a dominant heterosexual or a submissive homosexual, among other possibilities.
Kinks and interests: The results will highlight specific kinks, fetishes, or activities that align with your preferences. It may provide information on bondage, discipline, sadism, masochism, or other elements of BDSM that resonate with you.
Self-reflection: The results are not definitive or prescriptive but serve as a starting point for self-exploration and reflection. Use the information provided to gain a deeper understanding of your desires, boundaries, and potential areas of interest.
Communication and negotiation: If you are in a relationship or seeking one within the BDSM community, sharing your test results can be a useful tool for communication and negotiation. It allows you to express your preferences and better understand the compatibility with potential partners.
Personal growth and exploration: Remember that the BDSM Test is a tool for self-discovery, and the results should be viewed as a guide rather than a fixed definition of your identity. As you continue to explore BDSM, your preferences and interests may evolve, and the test results may serve as a foundation for further exploration and growth.
It's important to approach the BDSM Test with an open mind, understanding that it is just one tool among many for self-exploration.
It can be a valuable resource for individuals who are curious about BDSM or seeking to understand their own desires and inclinations within the realm of kink and power dynamics.
Interpreting the BDSM Results
As we have understood already, BDSM result is a personality test designed to assess an individual's ability to fit into BDSM activities.
Here are the eight different categories' results, each representing a different aspect of BDSM behavior.
Dominant (D): This category reflects your inclination toward taking on a dominant role in BDSM activities. It measures your desire to exert control, power, and authority over others.
Submissive (S): The submissive category indicates your preference for taking on a submissive role in BDSM dynamics. It measures your willingness to surrender control, follow instructions, and serve others.
Switch (Swt): Switch refers to individuals who enjoy both dominant and submissive roles interchangeably. If you score high in this category, it means you have a propensity to switch between roles depending on the situation or partner.
Masochism (M): The masochism category represents your enjoyment of receiving physical or emotional pain during BDSM activities. It measures your inclination toward experiencing sensations like bondage, impact play, or humiliation.
Sadism (Sd): Sadism measures your enjoyment of inflicting physical or emotional pain on others. Individuals who score high in this category derive pleasure from activities such as spanking, role play, or consensual power exchange.
Vanilla (Va): Vanilla refers to individuals who have minimal or no interest in BDSM activities. A high score in this category indicates a preference for traditional, non-kinky sexual practices.
Experimental (X): The experimental category reflects a willingness to explore new and diverse sexual experiences. A higher score in this category suggests openness to trying different activities, even if they fall outside of traditional BDSM practices.
Non-monogamous (NM): Non-monogamous measures your interest in engaging in multiple concurrent sexual or romantic relationships. It indicates a preference for ethical non-monogamy, which can include activities such as swinging, polyamory, or open relationships.
Also Read: Understanding Gender Roles and Expectations in Society
How to Interpret the Percentage Score for Each Category
Each of the eight categories of BDSM results is scored based on a percentage.
The score represents the person's level of interest or inclination towards that particular aspect of BDSM.
For example, a score of 80% in the Masochism category means that the person has a high level of interest in physical restraints and punishment.
Here's a general guideline for interpreting the scores:
A high score (70% and above): A high score in a category suggests a strong preference or inclination toward that particular aspect of BDSM. It indicates a significant interest or desire to engage in activities associated with that category.
Medium score (40-69%): A medium score suggests a moderate interest or inclination toward the category. It indicates a willingness to explore or engage in activities related to that aspect of BDSM but may not be as pronounced as a high score.
A low score (below 40%): A low score suggests minimal interest or inclination toward the category. It indicates that the activities or dynamics associated with that category may not be appealing or desirable to you.
Here is a simplified percentage score result:
1-20%: Little or no interest
21-40%: Some interest
41-60%: Moderate interest
61-80%: High interest
81-100%: Very high interest
Understanding your Dominant and Submissive Tendencies
The dominant and submissive categories are central to understanding power dynamics in BDSM.
Your results in these categories can provide insights into your dominant and submissive tendencies.
A high score in the Dominance and Submission category indicates a preference for taking on either a dominant or submissive role during sexual activities.
It is important to note that a high score in this category does not necessarily mean that the person wants to engage in non-consensual activities or engage in BDSM 24/7.
Here's how to interpret them:
Dominant (D): A high score in the Dominant category suggests a strong desire to take control, exert power, and assume a leadership role in BDSM activities. It indicates a preference for guiding and directing a submissive partner.
Submissive (S): A high score in the Submissive category indicates a strong inclination toward surrendering control, following instructions, and serving a dominant partner. It suggests a desire to submit to someone else's authority and be guided in BDSM activities.
Switch (Swt): If you score high in the Switch category, it means you have the inclination to switch between dominant and submissive roles depending on the situation or partner. You may enjoy both giving and receiving power, and the dynamic can vary depending on your mood or context.
Using the BDSM Test as a Tool for Self-Discovery
The BDSM result test and result can be a source of insight for discovering the self and subsequent action for personal development and growth.
After taking the result and having results, it is good to consider the following:
Reflection on the Test Results and Personal Insights Gained
After taking the BDSM Test, it's important to reflect on the results and the personal insights they provide.
Consider the following steps:
Review your scores: Take a close look at your scores in each category and the accompanying percentage scores. Reflect on what they mean to you and how they align or diverge from your expectations.
Identify patterns and preferences: Look for patterns or recurring themes in your results. Pay attention to the categories where you scored high or low and consider what it reveals about your preferences, desires, and boundaries.
Consider the context: Remember that the test results provide a snapshot of your inclinations at a particular moment. Reflect on how your results align with your current desires and experiences, and be open to the potential for growth and change over time.
Explore discrepancies or surprises: If any of the results surprise you or seem contradictory to your self-perception, take the opportunity to dig deeper and understand why. This self-reflection can lead to a better understanding of your desires and identity.
Embracing and Accepting One's BDSM Identity
Embracing and accepting one's BDSM identity is a crucial aspect of self-discovery. Here's how you can navigate this process:
Self-acceptance: Understand that BDSM interests and inclinations are valid and natural for many individuals. Embrace and accept your desires without judgment or shame.
Educate yourself: Continue learning about BDSM and its various aspects, such as negotiation, consent, safety, and communication. This knowledge will help you navigate the BDSM community and engage in consensual and ethical practices.
Connect with like-minded individuals: Seek out supportive communities or online platforms where you can interact with others who share similar interests. Engaging with a supportive network can provide validation and a sense of belonging.
Communicate with partners: If you have or plan to engage in BDSM activities with a partner, open and honest communication is key. Share your test results and discuss your desires, boundaries, and expectations to ensure a consensual and enjoyable experience.
Acknowledging Personal Growth and Potential for Exploration
The BDSM Test is a tool for self-discovery and personal growth. Here's how you can acknowledge and explore your potential for growth:
Embrace curiosity and exploration: Understand that your BDSM identity is not fixed, and it's natural to evolve and discover new interests over time. Embrace curiosity and allow yourself to explore different activities, roles, or dynamics that pique your interest.
Seek new experiences: Take steps to explore your interests by engaging in activities aligned with your test results. Attend BDSM events, join online communities, or seek out experienced individuals who can guide you in a safe and consensual manner.
Reflect on personal growth: Regularly reflect on your personal growth and experiences within the BDSM realm. Assess how your interests, desires, and boundaries may have evolved and celebrate the progress you have made in your self-discovery journey.
Revisit the test periodically: Revisit the BDSM Test periodically, especially after engaging in new experiences or exploring different aspects of BDSM. Comparing your previous results with new ones can provide insights into your growth and changing inclinations.
Remember, the BDSM Test is just one tool among many for self-discovery, and it should be used as a guide rather than a definitive measure of your BDSM identity.
Embrace the journey of self-exploration and allow yourself the freedom to discover and define your own unique path within BDSM.
Applying the BDSM Test in Real-Life Scenarios
In real-life scenarios, BDSM Test is often used by individuals and couples who are interested in exploring their BDSM interests and want to ensure that their activities are safe, consensual, and aligned with their desires.
For example, a person who identifies as a submissive may take the test to better understand their preferences and communicate them to a potential partner.
Similarly, BDSM Test can be applied in the context of a BDSM relationship or community.
It can help individuals identify their ideal roles within a dynamic, establish boundaries and limits, and communicate their interests and desires to others.
Here is the on-the-scene application of BDSM results:
Using the Test Results to Guide Communication with Partners
The BDSM Test results can serve as a valuable tool to guide communication with partners.
Here's how you can apply the results in your discussions:
Share your results: Begin by sharing your BDSM Test results with your partner(s) as a starting point for conversation. Discuss the categories in which you scored high, medium, or low and explain what those scores mean to you.
Discuss common interests: Identify areas of overlap or shared interests based on your respective test results. This can serve as a foundation for exploring activities or dynamics that both you and your partner(s) find intriguing.
Address differences: If there are significant differences in your results, use them as a platform for discussion and understanding. Explore ways to accommodate each other's desires and find compromises that allow for mutual satisfaction.
Clarify boundaries and limits: Use your test results as a framework to establish boundaries and limits within your BDSM interactions. Discuss what activities you are interested in exploring, what activities are off-limits, and any specific triggers or concerns you have.
Negotiating Scenes and Establishing Consent
Negotiating scenes and obtaining consent are essential elements of any BDSM practice.
Here's how you can utilize your test results in the negotiation process:
Discuss roles and dynamics: Based on your test results, openly communicate your preferences regarding dominant, submissive, or switch roles. Negotiate the power dynamics, responsibilities, and expectations associated with each role.
Explore kinks and fetishes: Share your interests and curiosities regarding specific kinks or fetishes that align with your test results. Discuss your limits, boundaries, and any prior experiences or concerns related to those activities.
Set clear communication protocols: Use your test results to establish effective communication protocols during scenes. Determine the use of safe words or signals, establish aftercare procedures, and discuss how to check in with each other throughout the experience.
Continuously obtain consent: Regularly check in with your partner(s) during scenes to ensure ongoing consent. Use explicit and enthusiastic consent throughout the BDSM activities and respect each other's boundaries and limits.
Tailoring BDSM Experiences Based on Test Findings
Your BDSM Test results can guide you in tailoring your BDSM experiences to align with your desires and preferences.
Here's how you can apply the findings:
Focus on preferred roles: Emphasize the roles in which you scored high or feel most inclined. Design scenes or activities that allow you to embody and explore those roles authentically.
Incorporate preferred kinks and fetishes: Based on your test results, prioritize the kinks or fetishes that resonate with you. Explore those activities within your scenes, ensuring they align with your boundaries and the boundaries of your partner(s).
Experiment with power dynamics: If your test results indicate a desire to switch between roles, incorporate scenes or play that allow for dynamic power exchanges. Explore both dominant and submissive experiences with the appropriate partner(s) and with clear communication and consent.
Seek variety and growth: While focusing on your preferred aspects, remain open to exploring new activities and dynamics. Use your test results as a starting point but allow space for personal growth, new interests, and the potential to expand your BDSM experiences.
Remember, open communication, negotiation, and ongoing consent are vital in any BDSM practice.
Regularly reassess your own desires and boundaries, respect those of your partner(s), and adapt your experiences accordingly to ensure a safe, consensual, and fulfilling BDSM journey.
Exploring BDSM Safely and Responsibly
Exploring BDSM safely and responsibly requires a deep understanding of the practice and a commitment to respecting each other's boundaries, consent, and safety.
There are several crucial components to this process, including the importance of consent and boundaries, the use of safe words, and ongoing education within the BDSM community.
One of the most critical aspects of practicing BDSM is obtaining informed and enthusiastic consent from all parties involved.
This means being open and transparent about expectations, what each person is comfortable with, and having honest communication about boundaries.
It's crucial to respect each person's limits and recognize their right to withdraw from the activity at any time, without fear of judgment, stigma, or reprisal.
Discussing the use of safe words is another essential aspect of responsible BDSM practices.
A safe word is a pre-agreed word or phrase that stops the activity immediately. It is a signal for a person to communicate that they feel uncomfortable, experiencing pain, or need to pause.
The use of safe words emphasizes the importance of communication throughout the experience and ensures that everyone involved feels safe and protected.
Finally, ongoing education and learning within the BDSM community are essential for creating a healthy, safe, and responsible environment.
Learning about BDSM practices, exploring the different roles, and understanding the psychological aspects of BDSM ensure that each party makes informed decisions and practices activities that are safe, sane, and consensual.
Ongoing learning provides people with the confidence and knowledge to explore their kinks safely and responsibly.
Conclusion
Discovering your BDSM persona is a crucial step towards exploring and embracing your sexual desires fully.
The BDSM test provides a comprehensive guide for you to evaluate and understand your interests and preferences in the BDSM community.
Not only does it help you discover your desires, but it also allows you to communicate them to your partner and build a stronger relationship.
Taking the test can seem daunting, but opening yourself up to new experiences and accepting your kinky side can lead to a more fulfilled and satisfying sex life.
Remember that BDSM is about consent, communication, and mutual respect. It is essential to explore your desires in a safe, sane, and consensual manner.
If you find that BDSM is something you want to delve further into, there are many resources available to help you understand the different aspects of the lifestyle.
From books to online communities, there is a wealth of knowledge out there to help you navigate your journey.
Frequently Asked Questions About BDSM Test
How does the BDSM test work?
It works by asking you a series of questions about your sexual preferences, fantasies, and experiences. Based on your answers, the test calculates your BDSM personality type and provides you with a detailed report.
Do I need to pay to take the BDSM test?
No, it is free. You can take the test as many times as you like, and you can download your report for free.
Can I take the BDSM test anonymously?
Yes, you can take the BDSM test anonymously. You do not need to provide your real name or any identifying information to take the test.
Is the BDSM test accurate?
It is based on years of research and experience within the BDSM community. The test is designed to be as accurate as possible, but it cannot provide definitive answers about your sexuality or preferences.
Is it safe to take the BDSM test?
Yes, the test is safe to take. Your answers are kept confidential and are not shared with anyone else.
What do the different BDSM personality types mean?
The BDSM personality types are based on your level of dominance and submission, as well as your interests and preferences within the BDSM community. The different types include Dominant, Submissive, Switch, Vanilla, Primal, and more.
Can I use the results of the BDSM test to explore BDSM?
Yes, the results of the test can be helpful in exploring BDSM. Your report will provide you with information about your BDSM personality type, as well as recommendations for further exploration and resources.
References: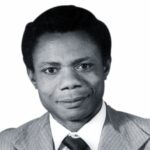 Adolescent and Adult Psychologist
Pyo Merez (PsyD) is a certified adolescent and adult psychologist who has been on the frontline of helping adolescents and adults with mental health. An expert in cognitive and developmental psychology - social relationships, cultural contexts, and individual differences. He is also a speaker and panelist on issues bordering on budding young people.