The history of BDSM and Kink practice has evolved and diversified, with a range of desires, preferences, and activities through the ages.
BDSM and Kink evoke curiosity and controversy at the same time with the attendant condemnation and defense from the two divides.
Just like every other area of human life, evolution has taken place in BDSM and Kink practice as a result of factors orchestrated by man and nature.
Factors like culture, wars, economy, and the insatiable human desire for adventure and satisfaction play huge roles in the evolution of BDSM and Kink practice.
We have detailed the history of these practices in this post starting from the known faintest practices in the medieval era to the bold era we are in today.
You will also find important people who played big roles in the rich history of BDSM and Kink practices.
Overview of the Historical Roots and Evolution of BDSM
While BDSM may seem like a modern phenomenon, its roots can be traced back through the ages.
Ancient civilizations, such as the Greeks and Romans, engaged in various forms of erotic power dynamics and role-playing.
The Kama Sutra, an ancient Indian text, explores sexual dominance and submission.
In the Middle Ages, the Catholic Church exerted influence on sexual practices and often condemned acts considered deviant or sinful, including BDSM activities.
It was in the late 18th century that BDSM and kink culture began to emerge as distinct subcultures.
Marquis de Sade, a French nobleman, and writer, pushed the boundaries of sexual exploration, introducing elements of sad0mas0chism into literature.
The 20th century witnessed the development of psychological theories, such as Sigmund Freud's psychoanalysis, which shed light on the intricate nature of human desires, including those related to BDSM.
Related: The Sacred Place Of Consensual Pleasure
As societal attitudes towards sexuality have evolved and become more accepting, BDSM has gained recognition as a consensual and legitimate practice.
Today, it encompasses a diverse range of activities, from light bondage and sensory deprivation to elaborate power exchange dynamics.
The history of BDSM and Kink practice is a testament to the enduring exploration of human sexuality and the profound interplay of power, trust, and desire throughout time.
History of BDSM and Kink Practice in the Ancient and Medieval Eras
Let's take a trip to the ancient practices of what looked like BDSM and see how they preceded modern-day BDSM practices.
Ancient Egyptian and Greek References to BDSM-like Activities
In ancient Egypt, there are several references to BDSM-like activities in art, literature, and religious practices.
The Principle of Opposites, a philosophical concept in ancient Egyptian culture, emphasized the balance between opposing forces.
This philosophy was often depicted through sexual imagery, with scenes showing dominant and submissive roles.
In ancient Greece, BDSM-like activities were present in both mythology and literature.
The mythological figures such as Zeus, the Greek god of power and dominance, would often engage in acts of dominance and submission.
Additionally, in Greek literature, there are several instances where BDSM-like practices are mentioned, indicating their existence in ancient Greek society.
The Role of BDSM-inspired Rituals in Roman Society
Roman society was known for its fascination with power dynamics and sexual rituals.
The practice of BDSM-inspired rituals and activities was prominent in certain areas of Roman culture.
For example, the Lupercalia festival, celebrated in Rome, involved priests called Luperci performing rituals that included striking women with leather thongs, which can be seen as a form of BDSM-like activity.
Furthermore, Roman sexual practices were heavily influenced by their beliefs in power and dominance.
Lovers would often engage in role-playing scenarios with dominant and submissive roles, exploring power dynamics and pleasure through various forms of bondage and discipline.
Medieval Religious Practices with Kink Undertones
In medieval Christianity, there were religious practices that incorporated BDSM and Kink undertones.
One example is flagellation, which involves self-inflicted or administered corporal punishment as a form of penance or religious devotion.  
Flagellation was practiced by certain religious orders, such as the Flagellants, who believed that through physical suffering, they could reach a state of spiritual purity.
Additionally, the idea of mortification of the flesh, a practice of self-discipline and denying bodily pleasures, was prevalent in medieval Christianity.
This included practices such as wearing hairshirts, self-flagellation, and other forms of physical discomfort or pain.
While these practices were primarily religious and not necessarily linked to sexual pleasure, their incorporation of elements such as pain, restraint, and power dynamics can be seen as having BDSM undertones.
Kink and BDSM Practice in the 18th and 19th Centuries
The history of BDSM and Kink practice in the 18th and 19th centuries differed from modern times in several ways due to various cultural, societal, and legal factors.
While BDSM existed during this era, it was often practiced discreetly and within limited circles.
Here are the factors that influenced BDSM practice and its spread in this era in view:
1. Cultural and Societal Views
The 18th and 19th centuries were marked by a more conservative attitude towards sexuality, with strict moral codes and societal expectations.
Practices considered "deviant" or outside the norm, including BDSM, were often viewed as immoral and taboo.
Consequently, individuals who engaged in BDSM were compelled to keep their activities hidden and clandestine.
Related: The Erotic Torment Of BDSM Punishment
2. Power Dynamics and Gender Roles
BDSM practices during this era often revolved around power dynamics and gender roles prevalent at the time.
Domination and submission roles were usually assigned based on traditional gender expectations, with men typically assuming the dominant roles and women playing submissive roles.
These roles mirrored the societal power imbalances of the time.
3. Professional Dominatrices
One notable aspect of 18th and 19th-century BDSM was the prevalence of professional dominatrices, commonly known as "flagellants" or "female flagellators" that was also practised in the medieval era discussed above.
Wealthy men, typically from high society, would seek the services of these women to engage in various forms of sad0mas0chistic activities.
These encounters were often conducted in secret chambers, hidden away from the public eye.
4. Literature and Erotica
BDSM themes often made their way into literary works during this era.
Notable examples include Marquis de Sade's novels, such as "Justine" and "The 120 Days of Sodom," which depicted extreme sexual practices involving power dynamics, violence, and sadism.
However, these works were criticized by many for their explicit content and were frequently banned or restricted.
5. Medical and Psychological Perspectives
In the 18th and 19th centuries, BDSM practices were sometimes associated with mental illness or considered symptoms of a psychological disorder.
Medical professionals and psychiatrists like Richard von Kraft-Ebbing and Sigmund Freud explored sad0masochism within the framework of psychological disorders, labeling it as perverse or abnormal.
BDSM Practice in the 20th Century
BDSM practice in the 20th century looked different from what was obtainable in the ancient era as a result of many factors including social and cultural changes, technological development, shifts in religious practices, psychology, and more.
Here is a detailed information on the roles of these factors:
The Influence of Psychology and Psychoanalysis on Understanding BDSM
In the 20th century, the fields of psychology and psychoanalysis began to have a significant impact on the understanding and exploration of BDSM.
These disciplines offered frameworks for understanding human behavior and sexuality, leading to the examination of BDSM as a legitimate form of sexual expression rather than mere deviant behavior or mental illness.
Psychology and psychoanalysis played a key role in debunking previous misconceptions about BDSM, such as viewing it as pathological or solely associated with mental illness.
Related: Guides for The BDSM Test
Researchers and practitioners started to explore the psychological motivations, dynamics, and experiences within BDSM relationships and activities.
Psychology also contributed to the understanding of power dynamics within BDSM.
Concepts such as dominance and submission, power exchange, and the psychological arousal associated with consensual hierarchy became subjects of study and analysis.
The idea of BDSM as a consensual act between informed and consenting adults was emphasized, highlighting the importance of communication, trust, and negotiated boundaries.
The Pioneering Work of Influential Figures like Leopold von Sacher-Masoch and Richard von Krafft-Ebing
Leopold von Sacher-Masoch and Richard von Krafft-Ebing were influential figures who brought attention to various aspects of BDSM through their writings and case studies.
Leopold, an Austrian writer, explored themes of dominance and submission in his novels, most notably "Venus in Furs."
The term "masochism" was derived from his name due to his focus on the pleasure derived from receiving pain or humiliation.
While his works were fictional in nature, they depicted power dynamics that resonated with individuals interested in BDSM at that time.
On the other hand, Richard von Krafft-Ebing, a German psychiatrist, presented a more clinical perspective on BDSM in his influential work "Psychopathia Sexualis."
Published in 1886, the book catalogued various sexual behaviors, including BDSM practices, and classified them within the context of psychological disorders.
While Krafft-Ebing pathologized BDSM to some extent, his work prompted discussions and further research on the topic.
Both Sacher-Masoch and Krafft-Ebing contributed to the public discourse on BDSM by introducing these concepts, albeit through different lenses, and helped lay the foundation for future discussions about consensual power dynamics.
The Rise of BDSM Subculture During the Mid-20th Century
During the mid-20th century, there was a growing recognition and acceptance of Kink and BDSM as distinct subculture.
This shift was influenced by changing societal attitudes toward sexuality, increased sexual liberation, and the growth of alternative lifestyles.
The establishment of organizations and communities played a crucial role in the rise of BDSM subculture.
Groups like the Society of Janus (founded in San Francisco in 1974) and The Eulenspiegel Society (founded in New York City in 1971) provided spaces for like-minded individuals to gather, share knowledge, and actively explore BDSM practices.
These organizations organized parties, workshops, and educational events, helping to create a sense of community and establishing BDSM as an identifiable subculture.
The 20th century also witnessed the development of BDSM-themed literature and media, including books, magazines, and later, online platforms.
Related: Reconciling Feminism And Biblical Gender Roles
This allowed individuals interested in BDSM to access information and connect with others who shared their interests, fostering a sense of community on a wider scale.
Additionally, legal and medical advancements, such as the removal of BDSM-related activities from diagnostic manuals like the Diagnostic and Statistical Manual of Mental Disorders (DSM), further contributed to the growing acceptance of BDSM as a valid and consensual form of sexual expression.
The mid-20th century marked a significant period in the history of BDSM and Kink practice, as it saw the emergence of a distinct subculture, a deeper understanding of BDSM within the fields of psychology and psychoanalysis, and increased societal acceptance of consensual power dynamics.
The Emergence of Kink Communities
From the 1970s onwards, kink communities began to form around the world.
These communities provided spaces for individuals to connect, share experiences, and explore their kinks together.
The formation of BDSM organizations such as The Eulenspiegel Society (TES) in the United States and similar groups in other countries helped advocate for the rights and well-being of kinky individuals and educate the public about kink as a valid and consensual sexual expression.
BDSM Practice in the Modern Era
BDSM practice in the modern era can be attributed to a combination of factors, including the impact of visual media, BDSM literature, and the influence of activist movements and legal.
Here are some of the factors that helped Kink and BDSM stability in the modern era:
Impact of Visual Media on BDSM Practice in the Modern Era
Visual media, particularly photography, and films, have played a significant role in popularizing BDSM practice in the modern era.
With the advent of photography, individuals and couples were able to explore and document their BDSM activities privately.
This reduced the sense of isolation, allowing practitioners to connect with like-minded individuals and build communities.
Related: The Origins Of Gender Stereotypes Through The Ages
Additionally, the accessibility and affordability of photography and film equipment in recent decades have made it easier for individuals to produce and share explicit visual content that showcases BDSM practices.
In fact, it was recently I knew what BDSM is, and that sparked my curiosity to study the weird pleasure activity.
I have seen images, videos, movies, and books on the subject and so worthy to talk about.
These images and films have contributed to the visibility and normalization of BDSM in popular culture.
Impact of Literature on BDSM Practice in the Modern Era
BDSM literature has greatly contributed to mainstream recognition and understanding of BDSM practices.
Since the 18th century, erotic literature exploring themes of dominance and submission, such as the works of the Marquis de Sade discussed above.
However, it wasn't until the latter half of the 20th century that BDSM literature became more widely available and accepted.
Books such as Story of O by Pauline Réage and The Sleeping Beauty trilogy by Anne Rice (writing under the pen name A.N. Roquelaure) introduced BDSM themes to a mainstream audience.
These novels helped demystify BDSM by presenting nuanced portrayals of consensual power dynamics and highlighting the complex emotional aspects of such relationships.
BDSM literature has since expanded to include a diverse range of genres and sub-genres, catering to various interests within the BDSM community.
The Impact of Activist Movements on BDSM Practice in the Modern Era
BDSM activist movements and legal battles have played a significant role in the acceptance of BDSM practices.
In the latter half of the 20th century, various movements advocating for sexual freedom, such as the LGBTQ+ rights movement, intersected with BDSM activism.
These movements challenged societal norms and fought for the recognition of diverse sexual practices, including BDSM.
Legal battles, often focused on issues surrounding consent, privacy, and obscenity, have also been instrumental in shaping the acceptance of BDSM.
Landmark cases, such as the 2003 Supreme Court case Lawrence v. Texas in the United States, which decriminalized consensual same-sex sexual activity, have had implications for the legal treatment and societal attitudes towards Kind and BDSM practices.
Also Read: The Impact Of Gender Stereotypes On Individuals
These activist movements and legal battles have helped raise awareness about the importance of consent and personal autonomy in sexual relationships, contributing to a wider acceptance of Kink and BDSM practices in contemporary society.
BDSM practice in the modern era has been influenced by a combination of factors.
Visual media, BDSM literature, activist movements, and legal battles have all played important roles in popularizing and normalizing BDSM, leading to increased understanding, recognition, and acceptance of these practices in society.
BDSM in Pop Culture
In recent years, BDSM has become more prevalent in pop culture, appearing in literature, movies, TV shows, fashion, and popular music as mentioned above.
Here are ways pop culture has influenced the evolution of BDSM.
Exploration of BDSM Themes in Literature, Movies, and TV Shows
BDSM themes have been explored in various literary works, movies, and TV shows, often aiming to depict the complex dynamics and diverse experiences within the BDSM community.
As mentioned above, examples of literature exploring BDSM themes include "Story of O" by Pauline Réage, "Venus in Furs" by Leopold von Sacher-Masoch, and the "Anne Rice Beauty" series.
In movies, some notable portrayals of BDSM include "Secretary" (2002), "The Duke of Burgundy" (2014), and "Blue is the Warmest Color" (2013).
These films delve into the emotional and psychological aspects of BDSM relationships, offering nuanced and sometimes controversial portrayals.
Television shows have also featured BDSM narratives, such as "Masters of Sex" and "Billions," which examine the power dynamics and exploration of various kinks and fetishes within consenting relationships.
The Portrayal of BDSM in the Fashion Industry and Popular Music
The fashion industry has occasionally incorporated BDSM aesthetics and themes into its designs.
Elements such as leather, latex, corsets, and bondage-inspired clothing have been seen on runways and in editorials.
Fashion designers like Jean-Paul Gaultier and Alexander McQueen have been known to exhibit BDSM-inspired collections, pushing boundaries and challenging societal norms.
Popular music has also embraced BDSM themes, particularly in the realm of pop and alternative genres.
Artists such as Madonna, Lady Gaga, and Rihanna have incorporated elements of BDSM in their music videos, performances, and wardrobe choices.
These portrayals often aim to convey a sense of empowerment, and sexual liberation, or evoke provocative imagery.
The Controversy and Impact of the "Fifty Shades of Grey" Phenomenon
The "Fifty Shades of Grey" book trilogy by E. L. James and its subsequent film adaptations brought BDSM into the mainstream spotlight.
While the series received both commercial success and widespread attention, it also generated controversy within the BDSM community and among critics.
Critics argue that "Fifty Shades of Grey" perpetuates harmful stereotypes about BDSM, misrepresents the practice, and glamorizes abusive behavior.
Many BDSM practitioners claim that the novels and films fail to accurately depict the importance of consent, negotiation, and safety within BDSM relationships.
However, it cannot be denied that the series contributed to a broader cultural conversation about sexuality, pushing boundaries, and encouraging individuals to explore their desires.
The impact of the "Fifty Shades of Grey" phenomenon extended beyond the BDSM community, sparking discussions about erotic literature, sexual fantasies, and increasing interest in BDSM-related products and activities.
It also inspired other authors, filmmakers, and content creators to explore BDSM themes more openly, further integrating BDSM into pop culture narratives.
Prominent Names in BDSM History
Throughout the history of BDSM and Kink culture, there have been names that seem to stand out in the evolution of the practices and we are going to discuss them below.
Influence of Charles Guyette on BDSM
Charles Guyette (1902-1976) often referred to as "The G-String King," played a significant role in the development and popularization of BDSM during the mid-20th century.
While not a practitioner himself, Guyette's contribution was primarily through the creation and dissemination of fetish and BDSM-related imagery, as well as the production of fetish apparel.
Guyette started his career as a costumer and leather worker in New York City during the 1930s.
He began producing fetish leather items and costumes, catering to the underground BDSM community.
In the 1940s, Guyette expanded his business by creating and selling fetish magazines, such as "Revue des Cheveux," featuring photographs and illustrations of dominatrixes, subs, and bondage scenarios.
He played a crucial role in introducing BDSM imagery to a wider audience by making these publications available through mail order.
Guyette also produced catalogues showcasing fetish clothing and accessories, which allowed people to explore their desires discreetly.
His work played an essential part in connecting like-minded people and creating a sense of community within the BDSM subculture.
Guyette's influence extended beyond fetish imagery and publications. He is credited with helping to popularize various BDSM props and equipment, such as handcuffs, collars, and gags.
Additionally, Guyette developed specialized equipment for bondage and restraint, adapting concepts from the world of theater and magic.
Through his business endeavors, Charles Guyette paved the way for the greater acceptance and understanding of BDSM.
He helped challenge the stigma surrounding alternative sexual practices, encouraging people to embrace their desires and explore their sexuality in a consenting and safe manner.
Irving Klaw's Influence on BDSM
Irving Klaw (1910-1966), was a prominent figure in the world of fetish eroticism during the mid-20th century.
While he may not have directly contributed to the development of BDSM, his work had a significant influence on the representations and popularization of certain elements within the BDSM community.
Klaw's influence can be primarily attributed to his creation and distribution of fetish-oriented photography and films.
His early work in the 1940s and 1950s catered to fetishistic fantasies and featured women dressed in leather, latex, corsets, stockings, and high heels.
He specialized in producing content that revolved around bondage, dominance, and female submission, often portraying scenarios of powerful dominant women.
Klaw's most iconic collaborator and muse was Bettie Page, who became known as the "Queen of Pinups".
Together, Klaw and Page produced thousands of photographs and films that depicted various aspects of BDSM, including bondage and spanking.
Through their work, they popularized and normalized these practices within the context of erotic art, contributing to the broader acceptance and understanding of BDSM.
Furthermore, Klaw's influence extended beyond his own artistic creations.
His imagery and persona became a representation of fetish culture and an inspiration for subsequent artists, photographers, and filmmakers.
They borrowed elements from Klaw's style and visual language, often seeking to recreate the atmosphere and aesthetics of his work.
Today, Klaw's legacy can be seen in BDSM culture, as his imagery and the themes he popularized have been incorporated into the fabric of the community.
Many BDSM practitioners draw inspiration from his works, viewing them as a historical cornerstone for the embodiment of dominant and submissive roles, outfits, and scenarios.
It is important to note that Klaw's influence on BDSM should be seen in the context of its evolution as a whole.
BDSM existed long before Klaw's time, and his contributions were just one facet of the broader development of the community.
BDSM is a complex and multifaceted subculture, shaped by the contributions and experiences of countless individuals over many years.
John Willie's Impact on the History of BDSM and Kink
John Willie, 1902-1962, born John Alexander Scott Coutts, was an influential figure in the world of BDSM during the mid-20th century.
His contributions as an artist, writer, photographer, and publisher helped shape the aesthetics, practices, and fetish culture associated with BDSM.
Here are some of the roles he played in the rich history of BDSM and Kink:
Pioneering Fetish Photography: John Willie's most significant contribution was through his photographs and artwork that depicted various BDSM themes. His magazine, Bizarre, which he founded and published from 1946 to 1959, featured his photographs and drawings that showcased bondage, dominance, and related fetishistic elements. Willie's work helped establish a visual language for BDSM, influencing subsequent generations of photographers and artists in the BDSM community.
Creation of Iconic Characters: Willie's most notable creation was the fictional character 'Sweet Gwendoline,' a damsel-in-distress archetype who often found herself in various bondage scenarios. Through his serialized comics in Bizarre magazine, Willie popularized this character and established her as an enduring symbol of submissive female sexuality in BDSM culture.
Documentation of BDSM Practices: Willie's work also included instructional and educational material on BDSM techniques, such as different types of bondage knots, positions, and devices. His photographs and drawings provided a visual guide to practical skills within the BDSM community, offering guidance, inspiration, and a common frame of reference for enthusiasts and practitioners.
Shaping BDSM Aesthetics: Willie's artistic style, characterized by his precise linework, attention to detail, and his emphasis on corsets, high-heeled shoes, and other fetishistic elements, had a lasting impact on BDSM aesthetics. His visual depictions served as a reference point for subsequent artists, illustrators, and photographers, helping to define the visual vocabulary of the BDSM subculture.
Founding of the Model and Fan Community: Willie's work created a sense of community and provided fetish enthusiasts with a platform to connect and share their interests. Bizarre magazine featured letters and personal ads from readers, establishing a network of fans, models, and enthusiasts who contributed to the growth and development of BDSM culture.
How Bettie Page Influenced BDSM
Bettie Page (1923-2008), is regarded as one of the pioneers of BDSM culture, though her influence was unintentional and emerged retrospectively.
Here are a few ways in which Bettie Page influenced BDSM:
Iconic Imagery: Bettie Page's photographs, primarily taken in the 1950s, featured her in various bondage poses, spanking scenes, and fetishistic attire. These images, often depicting her bound, gagged, or wearing leather or latex, have become iconic in the BDSM community and are frequently referenced and replicated. Page's provocative and unapologetic portrayal of sexual exploration challenged societal norms and provided inspiration for those interested in BDSM aesthetics.
Reclaiming Sexuality: In an era when sexuality was heavily suppressed and stigmatized, Page's work presented a sexual liberation that resonated with individuals who were drawn to the BDSM lifestyle. Her boldness and willingness to explore taboo subjects openly empowered others to embrace their own desires and interests, including BDSM practices.
Breaking Taboos: Bettie Page's imagery introduced BDSM themes to a mainstream audience in the mid-twentieth century. While her photographs were initially controversial and faced censorship due to their explicit nature, they also sparked curiosity and intrigue among some individuals who were previously unfamiliar with the BDSM subculture. This exposure facilitated discussions around alternative sexual practices, challenging social norms and raising awareness of BDSM as a valid and consensual form of sexual expression.
Fashion Influence: Page's fashion choices, such as corsets, high heels, fishnet stockings, and leather clothing, have greatly influenced the BDSM fashion aesthetic. Her preference for provocative attire, combined with her carefree attitude, helped redefine notions of beauty and glamour within the BDSM community. Many dominatrixes, submissives, and individuals involved in BDSM draw inspiration from Page's style, incorporating elements of it into their own wardrobes and fetish gear.
The Role of the Gay Community and the Fetish Art in BDSM
The gay community and fetish have played a significant historical role in terms of shaping and representing the sexuality and practices within the BDSM community.
Here's an explanation of their roles:
Gay Community
The gay community has played an important role in the evolution of BDSM as a community and as a sexual practice.
In the late 20th century, BDSM and other alternative sexual practices gained increased visibility and acceptance within the gay community.
Queer individuals found BDSM as a way to express their sexual desires and fantasies beyond societal norms.
The gay community embraced BDSM as a means of exploring power dynamics, dominance, submission, and various forms of kink.
The queer BDSM subculture played a crucial role in establishing spaces, events, and organizations where individuals could openly practice and discuss their desires and experiences.
Moreover, the gay community's advocacy for sexual freedom, understanding of non-traditional relationships, and experience with navigating societal stigma regarding their own sexual orientation helped pave the way for BDSM acceptance and inclusivity.
Fetish Art
Fetish art has depicted various aspects of BDSM throughout history, often providing a visual representation of different practices and desires.
Artists have used fetish art as a medium to explore themes of power, eroticism, and taboo desires within BDSM.
In many instances, fetish art served as a means of documenting and illustrating BDSM practices, helping to disseminate knowledge and create a sense of community among practitioners.
It allowed individuals to engage with their own desires and fantasies and find validation and affirmation in seeing their interests depicted in art.
Over time, fetish art has evolved and diversified, representing a wide range of BDSM practices, including bondage, dominance, submission, sad!sm, masochism, and role-playing.
Some artists, such as Tom of Finland, have created iconic works that not only captured the eroticism of BDSM but also helped shape the public perception of BDSM within the gay community and beyond.
Prominent People that Played a Role in Gay BDSM
Just like the popular names that influenced BDSM and Kink culture above, there are also figures that influenced gay BDSM's history.
Let's take a look at …
Touko Valio Laaksonen
Touko Valio Laaksonen, (1920-199), better known by his artist name Tom of Finland, played a significant role in the history of gay BDSM through his erotic artwork.
Born in Finland in 1920, Laaksonen began drawing homoerotic images during a time when homosexuality was heavily stigmatized and criminalized in most parts of the world.
Laaksonen's artwork became widely recognized and celebrated in the 1950s and 1960s, primarily through his depiction of hypersexualized and muscular men engaged in BDSM and other erotic activities.
His drawings showcased explicit scenes of dominance, submission, fetishism, and bondage, often featuring men in leather, uniforms, and exaggerated male anatomy.
Laaksonen's artwork represented a celebration of masculine beauty and was inspired by his own experiences and fantasies as a gay man.
Tom of Finland's drawings were not only visually appealing and arousing for many, but they also played a crucial role in forming the aesthetics of gay BDSM culture.
His work provided gay men with a liberating and empowering representation of their sexual desires, challenging the stereotypes and shame associated with homosexuality at the time.
Laaksonen's art helped create a visual vocabulary for gay BDSM, establishing images that later influenced fashion, fetish parties, and other forms of gay subculture.
Moreover, Laaksonen's art contributed to the broader LGBTQ+ rights movement by fostering a sense of community and pride among gay men.
At a time when homosexuality was heavily stigmatized, Laaksonen's unapologetic depictions of gay eroticism served as a form of resistance against societal prejudices.
His work offered gay men a positive and affirming representation of their sexuality, challenging the dominant narrative that homosexuality was deviant or abnormal.
Tom of Finland's legacy continues to resonate today, where his artwork is celebrated as an iconic representation of gay sexuality and a symbol of sexual freedom.
His impact on the history of gay BDSM lies in his ability to provide visibility, empowerment, and a sense of identity for individuals within the gay community.
Robert Mapplethorpe (1946-1949)
Robert Mapplethorpe (1946-1949) was a renowned American photographer whose work significantly influenced the history of BDSM.
Through his groundbreaking exploration of sexuality and his aesthetic portrayal of the BDSM subculture, Mapplethorpe played a pivotal role in challenging societal norms and opening up conversations around alternative sexual practices.
Mapplethorpe's fascination with BDSM stemmed from his desire to explore taboo subjects and push artistic boundaries.
In his photographs, he captured the intensity, power dynamics, and the visual aesthetics of BDSM, effectively challenging traditional notions of sexuality.
His depictions went beyond sensationalism or mere shock value; he imbued them with artistic finesse, elevating the subject matter and causing viewers to question their own preconceived notions about sexuality.
One of Mapplethorpe's most notable works is his "X Portfolio," which he created in 1978.
This collection of photographs captures various aspects of BDSM, including images of men engaged in bondage, discipline, and submission.
The X Portfolio attracted significant controversy, with critics accusing Mapplethorpe of obscenity, pornography, and promoting deviant behavior.
This controversy culminated in a highly publicized obscenity trial in Cincinnati, Ohio, where Mapplethorpe and his work were put on trial.
The trial was instrumental in sparking a nationwide conversation on the boundaries of art, censorship, and the acceptance of alternative sexual practices.
Mapplethorpe's impact on BDSM extended beyond his photographs.
By openly engaging with and exploring the BDSM subculture, he increased its visibility, challenging societal stigmas and stereotypes surrounding sexual practices that deviate from the mainstream.
His work helped pave the way for more nuanced and inclusive discussions around sexuality, including the understanding and exploration of consensual power dynamics, kink, and fetish.
Furthermore, Mapplethorpe's contributions to the art world intersected with the LGBTQ+ movement of the 1980s.
As an openly gay man, he was an advocate for sexual freedom and equality.
Through his photographs, which often featured gay subjects, he presented alternative sexualities as valid, beautiful, and worthy of artistic recognition.
In doing so, he helped break down societal prejudices and stigmas, contributing to the larger narrative of sexual liberation.
The Future of Kink Culture and BDSM – 2024 Going Forward
It is easy to predict the future of BDSM and Kink culture going forward.
Going by the increase in the demand for human right and the support for gay and lesbianism rights, it's understandable that the future is bright for BDSM and Kink.
Here are some predictions I have put together. However, since the future is uncertain and evolving, please keep in mind that these predictions may not reflect the actual state of affairs in 2024 going forward.
1. Increased Acceptance and Understanding
By 2024, it is likely that there will be even more acceptance and understanding of kink practices and BDSM within mainstream society.
Over the years, societal attitudes have shifted, and people are becoming more open-minded about consensual non-traditional sexual practices.
There may be increased education and conversations surrounding safe, sane, and consensual (SSC) practices.
2. Online Communities and Education
With the proliferation of online platforms and communities, kink enthusiasts and those interested in BDSM will have easier access to connect with each other, discuss various aspects of kink, and access educational resources.
These platforms will provide a safe space for individuals to share experiences, exchange knowledge, and build connections.
3. Enhanced Safety Protocols and Consent Culture
As awareness and discussions around consent continue to evolve, consent culture will become more prevalent within the BDSM community.
There will likely be emphasis on comprehensive communication, negotiation, and consent among practitioners.
Additionally, innovative technology may offer tools and apps to facilitate consent documentation or verification.
4. Intersectionality and Diversity
With ongoing efforts toward inclusivity and diversity, the kink and BDSM community will become more representative of various backgrounds, genders, orientations, and identities.
Spaces will be created to acknowledge and respect intersectionality, ensuring that individuals from marginalized groups feel included and empowered.
5. Integration of Technology
Technology will likely continue to play a role in evolving kink and BDSM practices.
Innovations such as virtual reality, remote-controlled devices, and interactive apps may offer new possibilities for long-distance or immersive experiences.
However, the responsible and ethical use of technology will remain important to safeguard consent and privacy.
6. Legal and Policy Changes
By 2024, there may be further progress in legal recognition and protection for BDSM practices.
Some jurisdictions could have updated laws to ensure that BDSM activities between consenting adults are not criminalized or discriminated against, as long as they adhere to established consent guidelines.
Legal changes may vary across different regions and countries.
Remember, these predictions are speculative and subject to change.
It is important to continue monitoring societal trends and developments to have a more accurate understanding of the state of kink culture and BDSM practice in 2023.
Conclusion
The historical journey of BDSM and Kind practices has witnessed a significant evolution and transformation over the decades.
From their murky beginnings in the underground realms of secrecy and shame, BDSM and Kink have gradually emerged as recognized and accepted parts of human sexuality.
The growth of technology and changing societal attitudes have played pivotal roles in this ongoing evolution.
As society becomes more open-minded and inclusive, the acceptance of BDSM has expanded, fostering a sense of normalcy and understanding.
However, it is crucial to note that diverse sexual practices, including BDSM, deserve acknowledgment, respect, and acceptance.
It is essential to be knowledgeable about these practices, seeking education and understanding to facilitate a non-judgmental approach towards others' experiences and desires.
In this journey of sexual liberation, embracing diversity and promoting consent are critical aspects of creating a world where individuals can explore their sexuality without shame or prejudice.
Frequently Asked Questions About BDSM and Kink
What is the origin of kinks?
The origin of kinks (in the context of sexual preferences) is not definitively known.
Human sexuality is complex, and factors such as personal experiences, biological predispositions, and cultural influences can shape individual preferences and interests.
When did kink originate?
It is challenging to pinpoint an exact timeline for when kink originated since it has likely existed throughout human history in some form or another. Many ancient texts and artifacts depict various forms of BDSM, indicating that such practices have a long history.
Why do humans develop kinks?
Humans develop kinks for a variety of reasons, often stemming from personal experiences, psychological factors, or exploration of their desires and boundaries.
It is important to note that having kinks is a normal and consensual expression of human sexuality.
What are kink practices?
Kink practices refer to a wide range of sexual behaviors that involve consensual power exchange, exploration of fetishes, role-playing, BDSM, and other non-traditional sexual activities.
These practices can vary greatly depending on the preferences and boundaries of the individuals involved.
What is called kink?
The term "kink" broadly encompasses activities, desires, and preferences that deviate from conventional or mainstream sexual practices. It can include various forms of BDSM, fetishes, role-playing, and other alternative sexual behaviors.
Is having a kink a bad thing?
Having a kink is not inherently a bad thing. As long as all parties involved provide informed consent, engage in safe, sane, and consensual practices, and respect each other's boundaries and well-being, engaging in kink can be a healthy and fulfilling part of someone's sexual identity.
What is age kink?
The term "age kink" refers to sexual interest or fetishization of age differences within consensual adult relationships.
It can involve role-playing, such as age-play scenarios, where individuals may assume younger or older personas.
It is important to emphasize that any role-playing involving age must include clear and informed consent from all parties involved, and it should never involve actual minors or non-consenting individuals.
References: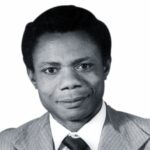 Adolescent and Adult Psychologist
Pyo Merez (PsyD) is a certified adolescent and adult psychologist who has been on the frontline of helping adolescents and adults with mental health. An expert in cognitive and developmental psychology - social relationships, cultural contexts, and individual differences. He is also a speaker and panelist on issues bordering on budding young people.