This article focuses on the foremost African vehicle manufacturer and industrialist – Innocent Chukwuma, CEO of Innoson Motors.
Writing this article is as fulfilling as it is a close-shot knowing that I have been with Innoson Technical and Industrial Company Ltd (ITIC), a subsidiary of the Innoson Group since 2007.
I have never thought about writing an article about this company and didn't know why.
That's bad considering that I write and it never occurred to me that I should write about this great company that has given me wealth of life experience.
In this article, everything about Innoson Group is going to be captured ranging from the plastic and tyre sections, to the vehicle section. These are the three subsidiaries of Innoson.
In the beginning of Innoson Motors
Chief Innocent Chukwuma Ifediaso was born on 1st October, 1961 in Umudim, Nnewi, Anambra State in Nigeria. His father was Chukwuma Mojekwu and Martina Mojekwu was his mother.
Nnewi is in Anambra State in the Eastern part of Nigeria and is known for their enterprising nature and the Igbo apprentice system which is a well know model for sustainability and economic progress of the Igbo society.
Certainly, the biggest motor spare parts market in West Africa is in Nnewi. It is believed that an average Nnewi and Anambra person in general is very good in business.
His father worked as a civil servant to raise them, but it was unfortunate Innocent Chukwuma didn't enjoy much of fatherhood. His father died when he was young. He was raised by his mother and his older siblings. Innocent was the last child of six children.
However, Innocent didn't have much of education as he couldn't wait to continue to write entry examinations into tertiary institution and so he decided to find an alternative to life irrespective of the obstacles.
Dashed hopes could be blessings in disguise after all
He wished to become an engineer but destiny had something else for him, something better maybe. Innocent helped his brother in a Patent Medicine Store at a time and later left to learn motorcycle spare parts as an apprentice.
On the long run, Innocent was good in the trade and was quick to master the tricks in a year.
So decided to put his knowledge of the spare parts business to test as his elder brother, Gabriel Chukwuma, former owner of Gabros International Football Club funded him to start his own trade.
His good knowledge of the trade paid off after a year and then it was time to expand further. Subsequently, the business generated triple of the money they were making in other businesses.
This spurred them to inject more fund into the business. Sure, he may or may not have known he will later be the CEO of the leading company in vehicle production in Africa.
Innoson Motors as a brand
IVM is an emerging company in vehicle production in Africa. This dream would or would not have been evident when the young Innocent started his own business as his supportive elder brother, Gabriel funded him to start the Honda spare parts business with the name – Innoson Nig. Ltd.
In no time, he outgrew the business in no time and went further to start importing the motorcycles in parts. He will import the parts and then assemble in Nigeria as this allowed him to import more units than when the motorcycles were imported whole.
When I heard of his story long time ago, I was amazed as to why people who were already in business before him never had this thought of importing in parts and assembling here as there were capable hands who can do the job excellently.
This was the singular business sense that crashed the prices of motorcycles in Nigeria. His were so cheap that his competitors were ordering from him.
Again, Innocent found out something about the motorcycles – most parts were plastics; and if he could start the production of the plastic parts here, it would be cheaper down the line.
Swift decision is key for Innoson Motors
However, Innocent quickly acquired the Eastern Plastics that was already defunct and revamped it with new and state of the art machines and started plastic production proper. Just like he would later in vehicle production in Africa.
Always he has been ahead of the game with many steps. He identifies a problem, finds solution and gives it a commercial value. I have known him as one prudent man who focuses on what he set out to achieve irrespective of the unfriendly terrain.
As expected, the plastic manufacturing firm is now one of the largest manufacturers of plastic products in Nigeria, and also one of the largest manufacturers of crash helmets in West Africa, with his erstwhile competitors now buying plastics from him.
ITIC is the only company that does customized melamine souvenirs in West Africa and the first indigenous vehicle manufacturing company in Nigeria. This company has been putting food on my table since 2007.
Innoson Technical and Industrial Company Limited (ITIC) – The mother of Innoson Motors
Innoson Technical and Industrial Company , the plate and tray section of Innoson Group was established officially in 2007 and started out with household plastics and motorcycle plastic parts.
In no time, they expanded to melamine wares and other plastic products and today; they are the giants in plastic manufacturing in West Africa.
I studied Chemical Engineering at Enugu State University of Science and Technology, and happened to do my one year industrial training at Innoson Technical as we call it.
I was marveled when I visited for the first time at what I saw – the big equipments, the workforce, the massive production that goes on there day and night.
In my school, we only learned unending theories without a single practical in Applied Plastic Engineering with heavy industrial chemicals. Innoson gave me a firsthand experience of how plastics are produced right from the scratch.
Massive Machineries
It was my first time of experiencing a big manufacturing industry first hand. I was fulfilled for once as a Nigerian as what I saw there was what we used to see in the movies.
Nothing is missing at Innoson Group, every technical requirement is in place for a long term sustainability and consistent production and supply of the finished products.
Starting from the machines to the trucks for delivery to different states in Nigeria and West Africa. The chain was never meant to break.
Innoson Technical and Industrial Company Ltd (ITIC) is a branch of the Innoson Group which deals only on plastics – Tables, chairs, jerricans, helmets, melamines, reservoir tanks, drums, waste bins, stadium seats, interlocking moulds, motorcycle plastic parts etc.
Good location plays a good part for Innoson Motors
There is also the General Tyres and Tubes and then Innoson Vehicle Manufacturing Company (IVM) formerly INOVEMCO, which is the foremost in vehicle production in Africa is the main focus of this article. But I can't talk about IVM without first talking about ITIC, they are inseparable.
The ITIC is located at Plot W/L Industrial Layout Emene, Enugu State; sitting on a massive expanse of land near the Enugu Airport along Enugu-Abakaliki expressway.
This was where Innoson started out with plastic manufacturing and is still the parent company of other subsidiaries. He acquired the property from a defunct Eastern Plastics with its outdated machineries and revamped it to international standard.
This section is made up of three subsections – the blow subsection, the injection subsection and the plate or melamine subsection. There is also the administrative building where all administrative tasks take place and there is also the Chinese Quarters for the expatriates Chinese.
Just like IVM, ITIC, the seemingly leading company in vehicle production in Africa is a haven for excursions by secondary and tertiary institutions. They had firsthand experience of what a well equipped production company is.
In this part of the world, we hardly see where or how most of the household properties we use are manufactured.
The blow section
The blow section produces the plastic drums and the jerricans. Blow moulding is the forming of a hollow object by inflating or blowing a molten plastic tube in the shape of a mold cavity.
The raw plastic is heated until it turns from a solid state to a liquid state. The liquefied plastic is then forced into an extrusion machine with a mould in the shape of the desired product. The product forms when it sets.
The injection section
Injection section is where plastic chairs, tables, plastic motorcycle parts are produced. The moulds are made of stainless steel which is injected with hot liquid polymer at high temperature under severe pressure to form the shape.
When the moulds are released, the molten plastic solidifies in the shape it had taken and it is ready for shipping.
Plate section
The melamine or the plate section produces the melamine wares – plates, trays, mugs etc. This particular section was where I worked. I was able to understand the processes involved in the production of semi-ceramic plates and trays with the polyethylene melamine powder.
More than 60 machines can be found in this section which are manned by workers day and night. Trailer-loads of melamine wares are shipped on a daily to different locations in the country and West Africa.
The good thing is, new machines are brought from time to time either to replace old ones or as a result of new innovation.
The customized melamine souvenirs is also produced here. The souvenir trays and plates gifted at weddings, funerals etc with people's images and write-ups on them. It is actually a different kind of printing with polymer lamination.
The ITIC also has the administrative building where all administrative and management works take place. The ground floor is used for display of all the samples of products and to receive customers while the upper floors are for staff.
This company is saddled to drive the Nigerian economy upwards. It also jolts other sleeping industrialists out of their reverie.
When more of these companies are set up and fully functional, they provide more job opportunities and livelihood for more people. Such competition removes monopoly absolutely.
Innoson was determined to continue to produce high quality household equipment. Their products include plastic storage tanks, electrical components and accessories, helmets, waste bins etc. Quality has been their trademark and has set them apart from the rest in West Africa.
Innoson general tyres and tubes
The tyre section, Innoson General Tyres and Tubes Co. Ltd is another subsidiary of the Innoson Group. It is located opposite the ITIC along Enugu-Abakaliki road, Emene Enugu State.
Having this company functioning at optimum is a great boost. Not just for IVM but for other aspiring people who wants to venture into vehicle production in Africa.
This section is saddled with the production of motorcycle tyres and tubes. Currently averaging about 7,000 pieces of motorcycle tyres and 12,000 tubes daily.
At the moment, it is run and managed by the son of the Innoson Group CEO. It stopped production around 2014 because of lack of manpower and technical glitches. But production is ongoing at the moment.
It is capable of churning out more products to serve the Nigerian and West African markets if given the patronage it deserves. The machines and resources put into this place is commendable.
IVM – Innoson Motors
The CEO's vision is to be the leader in vehicle production in Africa. And this he has set to achieve with the massive steps he is taking. Innoson Vehicle Manufacturing Company is situated in Nnewi, the hometown of the CEO, Innoson Ifediaso Chukwuma.
It was commissioned in 2010 and specializes in the production of city buses, pick-up trucks and compactors. In recent times, they have expanded to luxury cars that appeals to the elites in the society. They now have products like IVM Uzo and IVM Umu. These are average cars for the middle class.
As a pioneer of indigenous motor manufacturing, Innocent Chukwuma faced many challenges. But that is what every achiever should have in mind. Resilience and motivation and discipline will be the watch words.
He is always inspired by a void, a need that should be met and that promises profit. He looks into the future to know what needs to be done today that will be sustainable. He goes for it having humanity in mind.
Passion for the African people
Ifediaso reasoned that it appeared that average Africans find it hard to own brand new cars. This is because of the high cost. He decided to develop a plant where vehicles will be manufactured locally at a much reduced cost for Africans.
His target is for every African to own a brand new car without stress and the hassles associated with importation. This will put to stop the patronage of fairly used car.
At the height of the call for every manufacturer to source their materials locally, IVM stands out. Every material they use for the manufacture of the vehicles are sourced locally. This is in exclusion of the engine and the lights which are sourced abroad.
Partners of Innoson Motors
Initially, people were skeptical of locally manufactured vehicle as all they had known and depended on was imported vehicles. But it feels good that people have accepted and embraced the locally made vehicles.
This is evidenced as the Nigerian roads are beginning to be filled with the vehicles including government officials.
In recent times, the Chairman of Oilserv Group, Dr. Emeka Okwuosa encouraged IVM by buying vehicles worth more than 600 million naira. This also shows that trust has been established.
Before now, there were a good number of coach buses introduced by IVM in the early years. These buses were rather substandard. The bodies noticeably peeling with heavy rust going on all over. I felt so bad knowing that this was not going to speak good of IVM.
That was a vehicle under 3 years. It actually almost dented the reputation of the company. It's good they corrected that immediately. In every venture, there must be trial and error until it is gotten right.
More Partners
IVM has attracted many partners since inception including the Nigerian Army, Nigerian Police Force and other Government Agencies. All are embracing IVM products. This goes a long way to show that IVM has come to stay.
The Nigerian Police expressed interest in partnering with IVM for the production of Armoured Personnel Carriers to assist in the fight against crime in the country.
The IVM Chairman, Chief Innocent Chukwuma, said the company's major strength depends on its ability to produce according to clients' specifications. This means they are not relaxing on just manufacturing their desired vehicles, but also the desired vehicles of clients.
In his words "the fact that the Nigerian Police vehicles operate in diverse and dangerous terrains as a result of its functions, Innoson vehicles can produce specific operational vehicles that will meet the operational requirements of the Nigerian Police."
His words gives me courage and confident. There is more to achieve and he will continue to set the pace. This is for other people like him to step up their game.
"This pick up is built for our roads and it's in line with the latest generation of international brands of high end pick up.", He also said.
Innoson Motors in partnership with Nigerian Army
In the same vein the Nigerian Army entered into partnership with IVM for modification of some of its equipment, local production of armoured fighting vehicles and other military hardware.
The partnership was announced in a meeting between the management of the company and the leadership of the Nigerian Army. This was led by the CEO and the Chief of Army Staff, Lt. General Tukur Buratai at the Army Headquarters,
The Chief of Army Staff commended the company for its big strides in the production of various brands of vehicles. At the meeting, the Nigerian Army and IVM formalized the partnership. This was after IVM had earlier supplied 3 vehicles for the Nigerian Army to test-run.
The 3 vehicles were found to be durable and served as desired. The formalization of the partnership made the Army to acquire over 60 more variants of the IVM vehicles. These combat vehicles are currently used in the North East for Operation against terrorists.
Innoson Motors Kiara Academy
Kiara Academy was established to arrest the challenge of manpower. It is a technical and vocational institution established in partnership with an international consulting firm. This has boosted IVM's capacity to be the foremost indigenous vehicle production company in Africa.
The company needed to have locally groomed engineers who will be properly trained. Technical expertise was not readily available and was only delivered by Chinese expatriates. This actually was a gap for him as it was capital intensive to have all Chinese staff for the IVM.
The Innoson Kiara Academy provided transfer of technical skill to indigenous young people who would later be the company's employees.
"There are lots of unemployed graduates in Nigeria and we cannot continue to bring foreigners" he explained.
The academy has branches in Enugu and Nnewi and runs a 9-month Education for Employment (E4E) programme. This provides courses that are tailored around the production processes and procedures. of various factories within the Innoson Group.
The students are taught in a kind of modern apprenticeship delivery format. The are expected to become self-employed at the end of the training. Majority are absorbed into the public or private sector.
Innocent recalled that prior to this time, the Innoson Group had challenges of recruiting graduates. The available ones did not have any prior training on the practical production processes.
Hurdles
Innoson Group just like any other firm that sets out to conquer must have hurdles to encounter. This to an achiever is a win win as these challenges help propel them further over the edge to success.
The company has been involved in several legal situations over the years since inception. But the one that made continuous headlines was its legal battle with the financial institution – GTBank Plc.
In the suit, the Ibadan Federal High Court on 29th July 2011 ordered the Defendant GTBank to pay Innoson Group. This was in the tune of more than 2 billion naira to.
The verdict was perceived as fraudulent and appealed but was dismissed and the judgment was affirmed. The GTBank tried several times to upturn the judgment but failed as the situation took many twists.
Another motion by GTBank which was filed to set aside the Supreme Court's earlier decision in February 27th was struck out by the Supreme Court of Nigeria. This is in line with the decision of Court of Appeal Judgment on February 6, 2014 in Innoson Group's favour.
On March 27, 2019 had obtained an order from a Federal High Court in the Anambra capital, Awka. The order granted it leave to enforce the Garnishee Order Absolute entertained by the Ibadan Federal High Court in May 2010 and July 2011 respectively.
Innoson Group insisted that GTBank dragged their reputation, moral character, credibility and everything that has to do with Innoson Group to the mud. And thereby demanded N400 billion in damages; 100 billion exemplary damages and other damages.
The legal battles lingers
The bank moved in 2020 to change its legal status, Innoson Group approached the Enugu Federal High Court to stop the process.
A new suit was filed by Innoson Group in November 2020 with suit number FHC/EN/CS/161/2020 according to Premium Times.
The bank sought an order of perpetual injunction stopping CAC from deregistering GTBank as a public limited liability company. And or re-registering the financial institution as a private limited liability. This is until they pay Innoson Group the outstanding debt of more than 32 billion naira.
The tussle continues as both parties employ strategies to outsmart each other. However, this has not affected Innoson Group in any way as the company runs smoothly and churns out products to the teeming customers.
Accolades
Innoson Chukwuma received an honorary Life Vice President of the Nigeria Association of Chambers of Commerce, Industry, Mines and Agriculture on November 2013.
Chairman is a Grand Fellow of the Nigerian Institute of Strategic Management. He is the Head on the Board of IVM and is a member of the Manufacturers Association of Nigeria.
He received the Meritorious Awards by Nigerian Society of Engineers in 2008. He also received the Award of Excelence by MAN in 2008. He serves as a Chancellor at Imo State University, Owerri.
The CEO was awarded an Honorary Doctorate Degree in Business Administration by UNN in 2014. He also received Doctor of Management from NDA, Kaduna.
Ifediaso Nnewi received the title – Officer of the Order of the Niger (OON) in 2008 and Officer of the Federal Republic (OFR) among others.
I believe IVM has set the pace and standard for other aspiring industrialists to follow. We urge the Nigerian Government to continue to support him by purchasing his products. This will build confidence in other African countries to do same.
This is the future of vehicle manufacturing in Africa.
REFERENCE: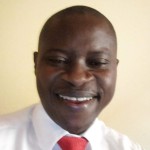 A Personal Development Content Creator and an author. I write about life ethics and love to document and share life hacks and experiences of people to help others make good life decisions.
Fact-Checking
Every content published on The Conducts Of Life is well-reviewed by experienced professionals in the field. Contents are fact-checked for accuracy, relevance, and timeliness and we include links to sources at the bottom of every article for more insights.