Nigerians have developed the culture of sharing gift items and souvenirs at every event. Be it a wedding, funeral, birthday, child dedication etc. Here is a list of gift items in Nigeria
Preparing for an event also means sourcing befitting souvenirs to give to guests in appreciation for honouring the event and also as a future reminder for a long time to come.
Check the Prices Of Customized Souvenirs And Gift Items In Nigeria
ALSO READ: Beautiful Melamine Tray Souvenirs For Weddings & Burials In Nigeria
ALSO READ: Is the 1500-watt Qasa Commercial Blender worth it?
Souvenirs are branded items given to guests of an event either for appreciation or as a commemoration or reminder of participation at such events.
Celebrants or event organizers seldom give out gift items that are not customized. Even if the cheapest gift item was gotten, they must have to paste a sticker or other forms of customization to make it unique.
Note: The words – souvenirs and gift items are going to be used interchangeably in this post. Also, customized and personalized.
Factors that determine the choice of gift items in Nigeria
Souvenirs come in different types depending on many factors including:
Budget
Cost
Type of event
Type of guests
Size
Durability
Budget
Before having an event, there is always a budget allocated for all the expenses that are to be made. If your budget is tight, you would want to prioritize your spending and give priority to the most essential things.
For instance, venues are more important than souvenirs and would be given priority over souvenirs after which remaining resources can be channeled to affordable souvenirs.
Cost
For some people in Nigeria, the cost is the most deciding factor to choose a souvenir for their event.
Most people in Nigeria are below average financially and can't afford exotic souvenirs, so they go for very cheap items, print customized stickers, and paste them on them.
These items include plastic hand fans, cups, buckets, packers, etc.
The rich ones have much better choices of beautiful souvenirs. These are people that do not care about how much they go for. In this group are politicians, wealthy business owners, and people living abroad.
They almost always expect huge guests at their events, including big dignitaries and so cannot afford to share cheap items as souvenirs.
Type of event
The type of event taking place affects the type of souvenir to be presented. For instance, a birthday party for a child would have children's theme souvenirs. And a seminar for professionals would have their souvenirs themed accordingly.
Types of guests expected
The type of event in view determines the type of guests you are expecting at your event and would also shape in making your choice of souvenirs. You cannot get souvenirs befitting rural people to events that would be attended by urban-dwelling people.
However, there are souvenirs that are neutral and can serve both divides. In some cases, the celebrants can mix the souvenirs to that effect.
Size
The size of souvenirs is also taken into consideration. It would be ridiculous to have your guests schlepping items along after the event. Portable-sized gift items are ideal for corporate events like seminars.
Durability
Durability is another determinant of the choice of souvenirs. Durability is the ability to withstand wear and tear. In other words, it's a measure of quality.
Some celebrants are sensitive to the quality of their chosen souvenirs since there are many substandard products in the Nigerian market. However, the better the quality, the pricy it is.
List of gift items in Nigeria and types
There are many types of souvenirs peculiar to Nigerians and are known to make the list for the average Nigerian when choosing the type of souvenirs to go for.
Most of the gift items are bought and then customized, while others are custom-made with the company requesting images and writeup for design and subsequent customization.
Below are the types of gift items available in Nigeria for customization:
Mug
Jotter
Melamine tray, bowl, saucer, and plate
T-shirt
Cap
Jute bag
Keyholder
Wall clock
Tote bag
Paper bag
Towels
Throw pillows
Umbrellas
Hand fans
Customized Mugs
A customized mug is a versatile gift item for every event. It is a useful favor that is used daily in the house and will always remind the guest of the event the gift item was gotten from.
There are numerous designs, shapes, and materials of mugs. There are those customizable by sublimation, screen-printing, and other printing technologies.
However, if you are going for the mug, ask printers for customizable ones. I have seen some people buy fancy mugs only to find out their favourite printing technology cannot apply to the mugs.
Customized Jotters
Jotters are beautiful gift items when you have a good designer. Simple spaced designs with contrasting backgrounds to the images are best on jotters. Cluttering texts and images can never be a nice idea.
Jotters come in paperbacks, hardcovers, spiral binding, hot-binded. The standard volume is usually 50 – 100 leaves with ruled lines and a few header texts and images.
Customized melamine trays, bowls, saucers, and plates
This type of gift item is the most beautiful, versatile, and perfect souvenir gift item I have come to know. There is hardly any home you go to in Nigeria where you won't find this gift item.
Perfect imaging, clear and gratifying smoothness. It comes in trays, bowls, saucers, and plates.
One interesting thing about these products is that they are not sold in the market. They are custom-made on order. You order your choice of the tray and the mould would be used to produce it for you.
Customized t-shirts
T-shirts could be the oldest souvenir. When I was a child, we loved foreign t-shirts with logos and texts at the back, usually gotten from what Nigerians call Ok. Fairly used clothes.
T-shirts are mostly customized with contrasting inks and are suitable for funerals, political rallies, and seminars but not for weddings.
Customized face caps
Customized caps are good souvenirs limited to political rallies, seminars, and funerals. They are not used for weddings. The most commonly used cap is the face cap. It can be customized by heat transfer or monogramming.
Customized Tote/Jute bags
A tote bag is simply the everyday bag that is used for fashion as well as carrying essentials. It is usually large and unfastened and has parallel straps that emerge from the sides.
Tote bags are reusable which makes them preferable to their plastic sister. It is usually made of strong fabric that can be washed, sometimes it comes in leather.
Jute bags are a kind of tote, very rare in Nigeria as gift items because their customization is limited. You can only screen-print on it. Screen-printing is mostly done with one colour or at most two colours and it is not a good printing technology for images.
Since most personalization of items is images, jute bags don't have good patronage. It is best for texts and maybe a logo.
Customized paper bags
Paper bag as common as it is, is losing their patronage in recent times because of their lifespan. Paper bags are reusable but are not strong enough to last a long time. They are fancy and beautiful and can be used to carry minimal items.
There was a time it was a must for people, especially for weddings and funerals. Its clean printing is what makes it attractive. However, people are still ordering it. You will always fall in love with well-crafted paper bags.
Customized keyholders
Keyholders make nice souvenirs. They are portable, handy, and cheap. Their customization is also very cheap. It is a useful souvenir for every event.
Customized wall clocks
I hardly see a wall clock as a souvenir or maybe because I have not been looking well. I only see customized wall clocks once after a long time.
It's the most exotic gift item for me because of its uniqueness. Wherever you see a clock souvenir, it stands out on the wall.
However, a wall clock is not a walk in the park to customize. You would have to disassemble the components before pasting or printing whatever you have on it.
Customized towels
Towels serve well as souvenirs for events. Monogramming works best with towels and comes in different sizes of different quality.
Though they are not as rampant as usual as some other souvenirs, they can sure be appreciated and unique.
Customized throw pillows
The throw pillow is one of the most beautiful souvenirs there is because of the type of fabric technology in printing. Images are clear and can be a nice sight to behold and snuggle with.
Customized umbrellas
Umbrella is a sure gift item for some celebrants, especially during rainy seasons. It comes in different sizes and can be customized by heat transfer and screen-printing.
The plane colour umbrellas are most suitable for customization than the patterned
Customized hand fans
A customized hand fan is another useful and cheap souvenir in Nigeria. Could actually be the cheapest as the cost of production is low including customization.
It comes in PVC materials mostly but also can come in other materials like raffia, plywood etc.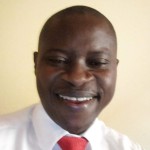 A Personal Development Content Creator and an author. I write about life ethics and love to document and share life hacks and experiences of people to help others make good life decisions.
Fact-Checking
Every content published on The Conducts Of Life is well-reviewed by experienced professionals in the field. Contents are fact-checked for accuracy, relevance, and timeliness and we include links to sources at the bottom of every article for more insights.