Prices of customized souvenirs in Nigeria have become high in recent times. We try our best to provide some of the cheapest souvenirs.
Souvenirs are indispensable in Nigerian events and parties that no matter how small or lowkey an event is, there are customized or personalized souvenirs that go with it.
This is to appreciate the guests and make the experience linger for a long time after the party.
I know of only one reliable company in Nigeria that can supply customized souvenirs across the country without hassles – The Labyrinths Souvenirs Nigeria.
They are based in Enugu and work with almost all the transport companies in the country to deliver to every city.
They specialize in the production of customized melamine souvenirs, but they also source other souvenirs for customers.
Below are their social media handles:
In this post, I am going to put up the most popular and useful customized souvenir photos and their prices and contacts of where you can get them easily and assured of an upright transaction.
The prices are in ranges, give or take as prices of materials fluctuate.
This post would be updated every other month for current prices. It is pertinent to note that these prices are for both costs of the item and customization.
Prices Of Customized Souvenirs In Nigeria
---
---
---
---
---
---
---
---
---
---
---
---
---
---
---
---
---
---
---
---
---
---
Melamine tray, plate, and bowl souvenirs
Most of the souvenirs like the melamine trays and plates are customizable on order.
You don't buy the trays, they are produced with images and texts you provide and are tailormade for you.
The melamine factory is in Enugu but they operate online and deliver to your state for pickup. They have been in business since 2008 and have a reputable track record.
Jute bags
The customized jute bags can be gotten from anywhere it is available and you can take it to printers to print on, but The Labyrinths Souvenirs also supply them in quantity and customize them for you.
Mug souvenirs
The Labyrinths Souvenirs are also suppliers of every kind of mug with the option to customize if you want. However, they deal mostly with customizable mugs which usually come in plain colours. They deliver Nigeriawide.
Paper bags
Customized paper bags come in two sizes. The big size and small size are good, especially for footwear shops for nice packaging.
When well designed, paper bags can project your business as classic and above average.
These packaging attitudes add to the reputation of companies by playing into the hearts of the customers or even non-customers who might stumble on paper bags. And they might consider becoming customers.
Hand fan souvenirs
The Labyrinths Souvenirs customize and supply hand fans all over Nigeria at affordable rates. Quantity orders cuts the price down appreciably.
Political rallies organizers can leverage the portability and lightweight for their campaigns to reach out to more people especially those in the rural areas.
Face cap souvenirs
Customized face caps are suitable for burials, political rallies, and branding for corporate companies and events in Nigeria.
They come in different qualities. There are very cheap ones and there are designer ones.
However, people go for the ones they can afford and customize either by heat transfer or other printing technologies. The Labyrinths Souvenirs supplies and customize for you.
Umbrella souvenirs
Umbrellas have been the darling souvenirs for Nigerians since time immemorial. They can be customized by heat transfer and can be either coloured or black and white.
Prices of umbrellas have soared in recent times but people still use them for souvenirs. The Labyrinths Enterprises supplies and customizes umbrella souvenirs to your thirst and satisfaction.
T-shirts
Customized t-shirt souvenirs come in many colours, sizes, and quality. The basic quality is very much affordable to the average Nigerian.
The Labyrinths Souvenirs Nigeria can supply and customize t-shirts and deliver them wherever in Nigeria.
ALSO READ: Popular Customized Gift Items, Souvenirs For Events In Nigeria
ALSO READ: Beautiful Melamine Tray Souvenirs For Weddings & Burials In Nigeria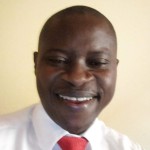 A Personal Development Content Creator and an author. I write about life ethics and love to document and share life hacks and experiences of people to help others make good life decisions.
Fact-Checking
Every content published on The Conducts Of Life is well-reviewed by experienced professionals in the field. Contents are fact-checked for accuracy, relevance, and timeliness and we include links to sources at the bottom of every article for more insights.