I am writing this Qasa blender review with profound excitement because I just bought and have tried it out with pictures of the first performance and below are the results.
It gladdens the heart of the kitchen when it has in the corner a strong blender that eases most of the tasks that would have otherwise been manual.
Note: You can skip the photos to watch the 6 minutes video at the end of this post, otherwise, keep reading.
Why this Qasa Blender Review?
Blenders and other kitchen appliances could be seen as luxuries but they are actually necessary for the kitchen, especially for people to whom convenience is a priority.
I was never a fan of blenders or automated kitchen equipment until I experienced one in my aunty's kitchen when I visited.
I discovered how quickly I could blend things in minutes.
I write this Qasa blender review to encourage others, especially people who love the kitchen as it would save you a lot of time.
Qasa blender 1500-watt necessary for homemade juice
I have always longed for homemade fruit juice and local African delicacies. I love to have things I eat made in my kitchen.
Delicacies like akara, okpa, moimoi, smoothies, tiger nut juice, fruit juices, etc don't appeal to me when gotten in the streets. So it's actually a fulfillment having this new blender right now.
There are essential appliances that should be in a modern kitchen as these are convenient and save time.
These items give profound peace of mind.
A good blender can turn a bowl of uneven ingredients into a uniform paste in seconds without pounding down the building and making neighbours uncomfortable, and this is just one of the many benefits of blenders.
Blenders come in different forms and sizes. I am going to focus on this 1500-watt Qasa High Power Blender; a product of Qasa, former Qlink.
I never knew Qlink has changed its name. Back in the day, Qlink products were everywhere ranging from fans, stabilizers, motorcycles, etc; and they were good.
That's why I decided to go for this, though budget is the deciding factor.
This is an in-between blender for me – not the rugged blender and not the low-end blender and the cost explains that – N20,000. But I believe it's strong enough to serve my needs since I am not going to over-task it.
This review is going to be updated every 3 months as I use and know more about the performance of the blender.
This is a year and six months I have been using the Qasa blender 1500-watt and it has been serving me. I use it about four times a week either for tomatoes, fruit juice like pineapples, apples, cucumbers, dates, coconuts, and other hard fruits.
It has not recorded any malfunction or disappointment.
This blender can be used to grind meat, grains, and bones; to make sauce and paste, ice cream, smoothies, etc.
I actually loved it more when I used it to blend tiger nuts, dates, and coconut. It came out well in less than a minute.
Parts of the Qasa Blender 1500-watt
The blender comes with a 2-liter transparent plastic jar with a detachable rubber lid with another smaller white fill plastic cap where the stirrer fits and also is used to fill contents into the jar.
A stirrer, 2 overlapping blades, comfortable base. The jar is equipped with 2 blades and a motor. See the photos below.
The jar of the Qasa Blender
The 2-liter jar is quite sizeable for a family-size content to blend. This is personally good for me because likes to make everything in big quantity and store it.
It is also calibrated for the measurement-sensitive blend.
Rubber did of the jar of the 1500-watt Qasa blender
This rubber lid fits well on the mouth of the jar and also holds the stirrer which also fits well with the rubber lid to prevent contents from splashing out.
The rubber is actually soft that it just fits with a little pressure.
The fill cap
This white small plastic lid covers the top of the bigger rubber lid when the stirrer is not in use. It covers the whole lid and prevents the splashing out of contents. It is used also to fill contents into the jar.
The blades
The blades are befitting of a commercial blender, somewhat different from what I used to know. There are two layers of blades with four prongs each, one under and the other above.
The one under tilts somewhat downwards as the upper blades tilt upwards also. This gives the blades more efficiency to chop and blend contents in no time.
The stirrer
The stirrer is used to turn the contents in a situation where the blades are stuck. Sometimes the content might stick to the blades and make the motor hum and do no work.
The stirrer is handy to turn the contents to continue blending.
The base
This is the engine of the blender. It contains the motor, the base for the jar, the power switch, and other controls.
The power switch on the left is pushed down when everything is ready to go. The middle knob is used to increase the speed of the motor, it goes from low to high.
The right switch is a turbo switch that is handy when the blades are stuck. This switch makes the motor pulsate to free the blades.
Now time to put the 1500-watt Qasa blender to test
Now I have to assemble the parts and put my Qasa blender to test with tiger nuts, dates, and coconuts to see how it comes out.
As you can see, the blend came out as desired. So I have got myself a good blender as it has added a great look to my kitchen also.
I will continue to update this space with more blends I am going to be using it for.
Below is the video I promised at the beginning of this post.
Observation and advice to make your Qasa blender last longer
The Qasa blender 1500-watt is a medium power blender that serves limited needs and should be handled with care.
It's not powerful enough to blend beans, barbara seeds, tiger nuts, and other strong items.
You need to add water or any other liquid to help it blend properly. Dry-blending is somehow a big task for it.
You need to off it after about 30 seconds and then on again. Repete this until you are satisfied with your blend.
Let the items you want to blend cover the bottom of the jar. Don't allow spaces as this would make the blades rotate without doing any work. Avoid chunks of items, cut them in quite small, chopping is better.
I didn't really see any job the turbo function does. Though it increases the speed, I have never noticed any different result.
Takeaway from this Qasa blender review
Qasa blender 1500-watt is good for simple household blendings – pepper, tomatoes, fruit juice, and the like. But not good for hard nuts like tiger nuts, and beans though it can blend coconut very well.
In fact, through one and half years of use of this Qasa blender 1500-watt, I discovered it's pretty good for soft items and won't feel good when tasked with hard nuts.
Mine has lasted for a year and more because I respect it by using it within its capacity. If you allow it to struggle to blend items, then be ready to replace it soon.
Qasa blender 1500-watt pricing
At that time, (September 2021) I bought the blender for N20,000, that's the equivalent $29 now. We were just coming out of the Covid-19 pandemic then and the price of things was on the rise.
I checked for the price again upon updating this content and it's about N30,000 that's the equivalent of $42.
This is not a surprise considering how prices of imported items have skyrocketed. But it's relatively good at that price considering the prices of other items in the market.
Go ahead and get your Qasa blender 1500-watt if you are going to heed to my advice of giving it soft work.
Thank you for reading and please share this Qasa blender review so others can learn.
I will continue to update this space with more blends I am going to be using it for.
MORE POSTS
Beautiful Melamine Tray Souvenirs For Weddings & Burials In Nigeria
Prices Of Customized Souvenirs In Nigeria
Innoson Motors Vehicle Production in Africa: The Diaries of Innocent Chukwuma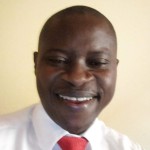 A Personal Development Content Creator and an author. I write about life ethics and love to document and share life hacks and experiences of people to help others make good life decisions.
Fact-Checking
Every content published on The Conducts Of Life is well-reviewed by experienced professionals in the field. Contents are fact-checked for accuracy, relevance, and timeliness and we include links to sources at the bottom of every article for more insights.