BDSM punishment is an experience of erotic torment experienced by those who willingly explore this realm of sexual expression.
In the course of researching this topic, I was curious to understand how punishment should be a part of what should supposedly be fun.
My curiosity was satisfied when I related my experience with pain and pleasure. Both can co-exist, and even work together for good.
BDSM, a sexual practice involving consensual power exchange, has become more mainstream in recent years.
While many people associate BDSM with pleasure, pain is also an important element of this sexual lifestyle.
BDSM punishments often involve a combination of physical and psychological pain, but for those who enjoy it, this torment can be intensely erotic.
The concept of pain as pleasure may seem counterintuitive to some, but for BDSM practitioners, it's a fundamental aspect of sexual expression.
Whether it's spanking, bondage, or humiliation, BDSM punishment can push individuals beyond their limits and help them achieve a state of euphoria that stems from both pain and pleasure.
However, it's important to note that BDSM should always be practiced consensually and safely to ensure that all involved parties feel comfortable and respected.
To understand everything about BDSM, here is a dedicated article about the concept of BDSM practice.
What is BDSM Punishment?
BDSM Punishment is an aspect of BDSM play where characterized by one partner assuming the role of a dominant, while the other (submissive) consensually submits to receiving punishments for transgressions, disobedience, or simply for the purpose of exploring their limits and desires.
The punishments can vary widely, ranging from physical pain through activities like spanking, flogging, or nipple clamps, to psychological torments such as humiliation or role-playing scenarios.
The Transformative Nature of BDSM Punishment
Hearing about punishment in, BDSM, one might think is all about games, but a deep look can reveal real transformation.
It can serve as a transformative experience for the submissive partner as it can be used to correct bad habits, improve behavior, and enhance self-discipline.
The pain inflicted during punishment can act as a cathartic experience for the submissive partner, releasing stress and negative emotions.
The punishment can also create a deep connection between the partners, as it requires trust and vulnerability.
Related: Guides for The BDSM Test: Discovering Your BDSM Persona
Through the intense sensations and emotional journey experienced during punishment, individuals can explore and confront their fears, desires, and boundaries.
It allows them to tap into their innermost vulnerabilities and delve into a heightened state of self-awareness and introspection.
This transformative aspect of punishment in BDSM can foster personal development, strengthen trust and communication within relationships, and provide a unique space for catharsis and emotional release just as explained above.
Exploring the Journey from Pain to Pleasure in the Context of BDSM Punishment
The punishment involves a journey from pain to pleasure for the submissive partner.
The punishment can begin with physical or psychological pain, but eventually, the pain can transform into pleasure for the submissive partner.
The pleasure can derive from the sense of accomplishment after enduring the punishment or the release of endorphins during the punishment.
Exploring this journey can shed light on the complexity of punishment in BDSM and the different ways it can be enjoyed in a safe and consensual manner.
Understanding the Pain/Pleasure Dichotomy
The pain/pleasure dichotomy in BDSM punishment is a complex phenomenon.
Pain can be transformed into pleasure through psychological and physiological mechanisms.
The release of endorphins, the activation of the nervous system, and the interplay between power dynamics and submission all contribute to the pleasure derived from punishment.
Understanding the science behind the pain/pleasure dynamic helps shed light on the nuanced experiences of individuals engaged in consensual BDSM practices.
How Pain Can Be Pleasurable In BDSM
In BDSM, pain can be pleasurable for some individuals due to the fact that it stimulates the release of endorphins in the body.
These individuals find pleasure in experiencing a certain level of pain as it is often associated with arousal, excitement, and a deeper sense of pleasure.
The pain experienced during BDSM activities can also be linked to submission and domination, where one partner dominates the other by inflicting physical punishment or pain.
The pleasure from pain can vary from mild to intense and can be experienced in different parts of the body.
The Science Behind Pleasure from Pain
When an individual is subjected to pain or discomfort, the brain releases endorphins, which are natural painkillers.
These chemicals help to lessen the perception of pain, and also create feelings of pleasure and euphoria.
Endorphins are also released during sexual activity, which is why BDSM has a higher likelihood of inducing pleasure through pain.
A study conducted by the University of North Carolina found that BDSM practitioners had higher levels of endorphins compared to those who did not engage in BDSM activities.
Related: BDSM Dungeon, the Facility for BDSM Activities
The Role of Endorphins in BDSM Punishment
In BDSM punishment, the sub or submissive partner is subjected to pain or discomfort as a form of discipline.
The purpose of this is to correct behavior, and to provide a form of emotional release.
The sub can experience pleasure from the punishment due to the release of endorphins, which can help to lessen the perception of pain and induce a state of euphoria.
The role of endorphins in the punishment is critical, as it helps to provide the sub with a sense of pleasure in the midst of pain, and also helps to create a sense of emotional release.
The Concept of BDSM Punishment and its Purpose
The purpose of punishment is to establish and reinforce power dynamics, maintain discipline, and explore the boundaries of pleasure and pain.
It is a negotiated and agreed-upon activity that is rooted in trust, communication, and the mutual enjoyment of both partners.
Punishment should not be confused with abuse, as abuse is non-consensual and lacks the establishment of boundaries and safe words.
It is a negotiated and consensual act that is agreed upon by both parties involved.
Related: The Power In Female And Male Submission
The key distinction between punishment and abuse lies in the presence of consent and adherence to negotiated boundaries.
In BDSM, all activities are consensual, and participants have clear communication and explicit consent regarding the intensity, duration, and types of punishments involved.
Abuse, on the other hand, involves non-consensual actions, disregard for boundaries, and an absence of mutual agreement and communication.
Types of BDSM Punishment
There are three types of punishment as explained below:
Physical punishment: This includes activities that involve inflicting physical sensations such as spanking, flogging, caning, or using implements like paddles or whips. The goal is to create sensations of pain or discomfort within the agreed-upon limits of the submissive.
Psychological punishment: Psychological punishment focuses on mental and emotional aspects. It may involve elements of humiliation, degradation, or role-playing scenarios that challenge the submissive's mindset, trigger psychological reactions, or explore power dynamics on a deeper level.
Emotional punishment: Emotional punishment aims to evoke strong emotional responses from the submissive, often through psychological manipulation or play. It can involve emotional humiliation, teasing, or creating situations that elicit emotional vulnerability and catharsis.
Examples of BDSM Punishment
Punishments in BDSM scenarios include the following:
The submissive partner has disobeyed a rule set by the dominant partner, and as a result, they are required to wear a chastity device for a certain period of time.
The submissive partner has failed to complete a task assigned by the dominant partner, and as punishment, they are given a harsh spanking.
The submissive partner has engaged in disrespectful behavior towards the dominant partner, and as punishment, they are required to kneel for an extended period of time without moving or speaking.
A submissive partner receives a spanking as a punishment for breaking a rule or failing to fulfill a task assigned by the dominant.
A submissive undergoes sensory deprivation or restriction as a punishment for disobedience, allowing them to reflect on their actions and their submission.
Psychological punishment may involve role-playing scenarios where a dominant acts as a strict teacher or employer, imposing discipline and correction on the submissive partner.
Emotional punishment may include engaging in consensual degradation or humiliation play, where the submissive is verbally or emotionally teased within pre-established boundaries.
The Psychology Behind BDSM Punishment
BDSM punishment triggers pleasure responses by combining pain and pleasure, activating neural pathways and releasing endorphins.
It fosters psychological effects such as vulnerability, submission, and power dynamics.
Subspace, a dissociative state, and aftercare are essential elements that enhance the psychological experience and well-being of participants.
The Role of Pain in Triggering Pleasure Responses
For some people, experiencing pain can be pleasurable as it activates the release of endorphins, adrenaline, and other hormones associated with arousal and sexual pleasure.
These chemicals can create a sense of euphoria, which is called a "subspace" experience as explained above.
However, it is important to note that not everyone experiences pain as pleasurable, and consent and communication between partners are crucial in BDSM.
The Psychological and Physiological Effects of BDSM Punishment
The psychological and physiological effects of punishment can vary depending on an individual's experience.
Physiologically, the body is put into a state of stress, causing an increase in heart rate, blood pressure, and breathing.
Psychologically, the experience can be empowering, as it provides a sense of control over the situation and can help individuals explore and accept their desires and boundaries.
The Concept of Subspace and its Connection to Pleasure
Subspace is a psychological state that can occur during the activity.
It is characterized by a dissociation from reality, feeling disconnected from one's body, or a sense of floating.
Individuals in this state may experience feelings of relaxation and euphoria, making it a pleasurable experience.
However, it is important to note that subspace can also make it difficult for individuals to communicate their boundaries, and partners should actively check in with each other during and after the experience.
The Importance of Aftercare in BDSM Punishment Scenes
Aftercare is an essential aspect of the punishment exercise. It involves caring for the physical and emotional well-being of the individual after the experience.
Aftercare involves ensuring the individual's well-being by offering hydration, nourishment, and physical comfort.
Additionally, regular check-ins are conducted to ensure their sense of safety and emotional support throughout the post-scene recovery process.
BDSM punishment often brings about intense emotional release, and aftercare plays a crucial role in facilitating relaxation and helping individuals return to a grounded state of being.
Additionally, aftercare provides an opportunity for partners to communicate and build their relationships.
Exploring the Pleasure in BDSM Punishment
Punishment in BDSM serves as a unique and powerful form of exploration, connection, and growth for all parties involved.
With proper communication, consent, and safety measures, individuals can experience a range of emotional and physical benefits from this form of punishment.
The Concept of Catharsis and Release Through BDSM Punishment
The punishment, when done consensually and appropriately, can serve as a form of catharsis or emotional release for the recipient.
This release can be both physical and psychological, as the punishment can help the individual let go of their emotions and provide a sense of relief and release.
One example of catharsis can be seen in impact play, such as spanking or flogging.
The physical sensations of the punishment can create a rush of endorphins in the body, leading to a feeling of euphoria and release.
For the recipient, this release can serve as a form of stress relief or help them cope with emotional issues.
Heightened Sensations and The Exploration of Limits
BDSM punishment can also provide the recipient with an opportunity to explore their physical and emotional limits.
By pushing these limits, individuals can experience heightened sensations and a greater sense of awareness.
For example, restraints can serve as a form of punishment by limiting the recipient's movement.
This can create a feeling of vulnerability and helplessness, which can heighten the intensity of other sensations.
Individuals may also explore their limits by submitting to new forms of punishment or pain, leading to a greater understanding of their own desires and boundaries.
The Psychological Satisfaction and Emotional Connection Derived from BDSM Punishment
The punishment in BDSM can provide both psychological satisfaction and emotional connection for both the recipient and the person administering the punishment.
For the recipient, the punishment can provide a sense of fulfillment through the satisfaction of serving their Dominant or submitting to their punishment.
This can create a deeper emotional connection and trust between the individuals involved in the BDSM dynamic.
The person administering the punishment can also derive psychological satisfaction from the experience.
They may feel a sense of control or authority, providing a sense of fulfillment and satisfaction in fulfilling their dominant role.
Also Read: Reconciling Feminism And Biblical Gender Roles
Personal Growth and Empowerment Through the Experience of BDSM Punishment
Finally, the punishment in BDSM can facilitate personal growth and empowerment for both parties involved.
By pushing limits and exploring their desires, individuals can better understand their own needs and desires.
This can result in improved self-confidence and self-esteem.
Additionally, punishment can create a sense of trust and intimacy between individuals, fostering a stronger emotional connection and sense of empowerment for all parties involved.
Navigating Boundaries and Consent
Navigating boundaries and consent in punishment involves comprehensive negotiation, clear communication, the use of safe words, aftercare, and a commitment to recognizing and addressing potential risks and concerns.
These practices promote the establishment of a safe, consensual, and mutually satisfying environment for engaging in the activity.
Let's look at them in detail:
The Significance of Negotiation and Establishing Boundaries Before Engaging in BDSM Punishment
Negotiation and having clear-cut boundaries before engaging in punishment are essential components of navigating boundaries and consent.
This process involves a detailed discussion between partners where they establish what they are comfortable with and what their limits are.
It is crucial to establish boundaries before engaging in the punishment exercise because it helps prevent any harm or injury to both parties.
It allows individuals to communicate their preferences and concerns, and to establish their limits and boundaries.
This helps ensure that the punishment is a safe and consensual experience for both parties.
The Importance of Safe Words in BDSM Punishment
Safe words and communication are critical during punishment in BDSM scenes.
A safe word is a pre-agreed-upon word or phrase that a submissive partner can use during a punishment scene to stop the session if they feel uncomfortable, unsafe, or overwhelmed.
Open communication between partners during punishment is also essential.
Partners need to check in with each other throughout the session to ensure their well-being and to ensure that the punishment is within the established boundaries.
Without safe words and open communication, punishment can become non-consensual, and the risk of harm increases.
Aftercare and Emotional Support
Aftercare and emotional support are vital elements of boundary and consent in BDSM punishment.
Aftercare refers to the physical and emotional support that dominant and submissive partners provide each other after a punishment in BDSM session.
After a punishment session, a submissive partner may experience feelings of vulnerability, insecurity, and anxiety.
Providing emotional support, including comforting, talking, and holding, can help alleviate these feelings.
It's important to ensure that a submissive's basic needs are met, such as providing water and food, as well as helping them relax and process the experience.
Recognizing and Addressing Potential Risks
Recognizing and addressing potential risks and concerns are crucial in the activity.
It is essential to ensure that the specific practices used in BDSM punishment are conducted safely and that all participants are aware of the potential risks.
Risks can include physical harm, emotional harm, and psychological distress.
Understanding and acknowledging the potential risks associated with punishment is essential to ensure a safe and consensual experience.
Addressing potential concerns and risks can include considerations such as using safe BDSM equipment, having a designated safe word, and open communication between partners before and during the punishment session.
Destigmatizing BDSM Punishment
Like I said at the beginning of this article, people cringe at inducing pain to enjoy pleasure.
As opposing as it sounds, pain and pleasure can conspire to give pleasure.
However, there is a misconception about this concept and that is what this section of this article will address.
Destigmatizing BDSM punishment involves addressing misconceptions, promoting understanding, and encouraging responsible representation.
By challenging stereotypes, educating others, and fostering a culture of acceptance, we can create an environment where individuals engaged in consensual punishment are treated with respect and understanding, free from judgment and discrimination.
Let's explain this in the following subtopics:
Addressing Misconceptions and Stereotypes Surrounding Punishment
Many people hold harmful stereotypes and misconceptions about punishment in BDSM, such as thinking it is inherently abusive or violent.
It is important to address these prejudices by explaining that punishment in BDSM is a consensual activity that relies on clear communication and mutual respect.
Additionally, it is crucial to educate people that BDSM is not solely about pain and domination but can include a wide range of activities, including role-playing, sensory deprivation, and bondage.
Promoting Understanding and Acceptance of Consensual BDSM Practices
Destigmatizing BDSM punishment involves promoting understanding and acceptance of consensual BDSM practices.
This means acknowledging that consensual BDSM is a valid and legitimate form of expression, just like any other form of sexuality.
This does not mean that everyone has to partake in or enjoy BDSM, but that respecting people's rights to engage in it should be society's shared goal.
The Importance of Education and Responsible Representation in Media
Education and responsible representation in media are vital in breaking down the stigma surrounding the activity.
Accurate and positive representation of BDSM can debunk misconceptions and myths that people may have about the practice.
This includes mainstream media portraying BDSM accurately and respectfully, both in fictional works and documentaries.
Additionally, there is a need for the education of individuals to familiarize them with the differences between violent abuse and consensual BDSM practices.
Ideally, with accurate education and representation, the stigmatization around the punishment should decrease, eventually leading to broader acceptance and understanding for those who engage in this form of consensual fun.
Also Read: Femininity And Sexuality: Navigating Society's Expectations
The Importance of Aftercare in BDSM Punishment
Aftercare refers to the set of activities or practices that take place after a BDSM scene to ensure the physical and emotional well-being of the participants.
It involves caring for each other through physical touch, emotional support, and communication.
Aftercare is essential in punishment in BDSM as it helps to restore a sense of normality and balance to the participants after an intense scene or experience.
It can involve a lot of physical and emotional intensity, which can cause a heightened state of arousal or emotional stress.
Aftercare provides a space for submissives to process any feelings of discomfort, vulnerability, or anxiety they may be experiencing.
It also helps Doms to reconnect with their submissive and validate their feelings and emotions, building trust and intimacy in the relationship.
Techniques of Aftercare
Techniques for aftercare can vary from person to person. Some common practices include cuddling, holding, or talking calmly about the experience.
Other techniques may involve drinking water, eating snacks, showering, or even sleeping together if both parties are comfortable with it.
It is essential that participants communicate their needs and desires to each other before and after a scene to ensure that aftercare can be provided appropriately.
It's important to remember that aftercare can look different for each individual, and one person's needs may differ from another's.
The key is to create a supportive and caring environment in which both parties can feel safe and comfortable.
The Ethics of BDSM Punishment
One aspect of BDSM that has garnered much attention is punishment, which is used to reinforce dominance and submission roles.
However, to ensure ethical practice in the activity, several key factors must be considered, including the importance of consent, the role of communication, and the importance of safety.
The Importance of Consent
Consent is the cornerstone of ethical punishment in BDSM. It involves all parties involved in the BDSM activity explicitly agreeing to participate and understanding the nature of the activity including punishment.
Without consent, it can quickly turn abusive and traumatizing.
Although BDSM activities often involve power dynamics and punishment, these activities should always be grounds on which all participants agree.
It should never be used as a means of coercion to force an individual to engage in an activity they don't want to participate in.
The Role of Communication
Open and honest communication is crucial for ethical exercise.
Prior to any BDSM activity, all parties involved should explicitly discuss their limits, boundaries, and expectations.
During punishment, they should be in constant communication to monitor how they feel if they are experiencing any discomfort or pain, and when they need to stop or adjust the activity.
This helps to ensure that all parties can express their desires and avoid violating each other's boundaries.
The Importance of Safety
The safety of all parties involved is another critical aspect of ethical punishment in BDSM.
The precise nature of BDSM activities means that they can be inherently risky and trigger traumatic experiences.
Therefore, all participants should cultivate proper safety protocols that include having a safety word or signal for when things get out of hand, providing adequate aftercare for when the activity is over, and being properly equipped to minimize the risk of physical harm.
Conclusion
BDSM punishment can be seen as a therapeutic technique for individuals who find erotic pleasure in it.
The use of punishment within safe and consensual boundaries can help individuals explore their sexual preferences and desires.
It can also foster a deeper connection and understanding between partners, leading to emotional and physical satisfaction.
It is essential to emphasize the importance of communication and respect within BDSM relationships to ensure that both partners are comfortable and safe at all times.
The punishment may help individuals who struggle with trauma or mental health issues to gain control over their emotional and psychological struggles.
However, it is crucial to keep in mind that BDSM is not for everyone, and only those who are interested and fully consenting should engage in it.
Frequently Asked Questions
1. What is BDSM punishment?
It is a form of discipline that is used in BDSM relationships to correct bad behavior, reinforce positive behavior, or enhance the dominant-submissive dynamic. It involves the use of physical or psychological pain or discomfort as a means of punishment.
2. Why do people engage in BDSM punishment?
People engaged in it find it pleasurable due to various reasons. Some find it mentally and physically stimulating while others gain pleasure from being in control or submitting to their partner's control.
3. What kind of punishment is used in BDSM?
There are various types of punishment used in BDSM, including physical forms like spanking, whipping, caning, bondage, and psychological intrusions like humiliation, deprivation, and orgasm control.
4. Is BDSM punishment safe?
Yes! It is safe as long as it is done with informed consent, communication, and safety measures. The dominant partner should check on the submissive throughout the punishment to ensure their comfort and well-being.
5. Can BDSM punishment be abusive?
It is not abusive as long as it is done within the limit of informed consent and safety measures. Both parties involved should agree on the limits and boundaries before engaging in any BDSM activities.
6. How does BDSM punishment benefit the relationship?
It can be used to reinforce the power dynamic in the relationship, build trust, and increase intimacy. It also helps to identify the submissive's limits and pushes both parties to explore different sensations and experiences.
7. What should I do if I am uncomfortable with BDSM punishment?
If you are not comfortable, you should communicate your boundaries and limits to your partner. Both parties must agree to the terms before engaging in any BDSM activity. It is essential to stop the punishment if you feel uncomfortable or in pain.
References: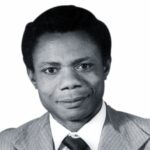 Adolescent and Adult Psychologist
Pyo Merez (PsyD) is a certified adolescent and adult psychologist who has been on the frontline of helping adolescents and adults with mental health. An expert in cognitive and developmental psychology - social relationships, cultural contexts, and individual differences. He is also a speaker and panelist on issues bordering on budding young people.