One terrible thing you would do is to get into an argument with someone who has low emotional intelligence because you are not going to come out unscathed.
Low emotional intelligence or absence of emotional intelligence is the inability to perceive, understand, or handle emotions in oneself and that of others.
It means you lack proper information to interact with yourself and others which is the core of existence.
Low emotional intelligent people are perceived as handicapped. Yes! Any human who lacks emotional intelligence should be treated as handicapped because he will be a nuisance to society.
They will misunderstand you, argue with you, and will never feel what you feel. To sum it up in a few words, they are poor communicators.
Many experts now believe that emotional intelligence is more important than intelligence itself because it is needed in every facet of your life.
All your communications are interwoven in emotions and thoughts which must be expressed via communication – verbal or body nonverbal.
Oh! Let's define low emotional intelligence for people who have not been following this blog.
Emotional intelligence (EI), also called emotional quotient (EQ) is the ability of a person to understand his emotions and that of others, how they affect him and his behaviour, and how he can control or harness them for his advantage.
The key to effective communication
Emotional intelligence is the guide you use to communicate with your own self through self-awareness and management and the map you use to navigate society at large through social awareness and social intelligence.
Without it, you would blunder through the land making enemies and blaming everyone but yourself.
Emotional intelligence relies mostly on spoken communication and body language for expression.
Having low emotional intelligence will put you in a precarious situation where you will misconstrue, misinterpret and misrepresent situations.
ALSO READ: How To Develop Emotional Intelligence Training For Your Team
Even when you have something reasonable to express, you might not be able to represent your thoughts correctly and then be misunderstood.
It hampers your intrapersonal and interpersonal relationships.
However, the good thing is that you can improve and do away with your low emotional intelligence and have, smooth and productive interactions with yourself, society, and nature at large.
The problem with people with low EQ
The problem with low EQ persons is that they are unable to use empathy to understand why people feel the way they feel or even recognize the feeling in the first place.
They find it difficult to discern when a person is moody, angry, sad, or just in a relaxing mood.
Low EQ people are shallow in thoughts and communication, hence, poor in self-awareness.
They are emotionally handicapped, but they can be handled properly in communication by a person high in emotional intelligence.
ALSO READ: Is Teenage Depression the Cause of Your Child's Strange Behaviours?
They would have difficulty understanding and recognizing their own emotions let alone those of others. Apart from that, they also have very poor emotional regulation.
This means they have limited or no control of their emotions and so express them without restraint.
This does not mean they are bad people with bad intentions, it's just their personality.
Manifestations and signs of low emotional intelligence
Because our daily living depends on our thoughts, emotions, and how we handle them, low emotional intelligence has many ways it manifests. Below are some of the ways you can spot it in people.
1. They are selfish
A low emotional intelligent person is a selfish human being that is driven by the most basic instincts of humans.
He is always after what he can get. No regard for other people's predicament. When they get what they want, the run off.
They would only feel concerned when they have something to gain, and they won't even cloak it.
You will see through them because they don't also know how to disguise their feelings or intentions.
2. They are rude people
Persons of low emotional intelligence are extremely rude because they don't care how you feel. In fact, most of them derive from the hurt people feel when they are taunted.
Their intimidation comes from the fact they can't beat you in communication, they try to abuse you and might even get physical.
3. They are predictable
For the fact they don't know how to hide their feelings, they are always predictable which is a very poor attribute of humans.
People will refrain from discussion important issues with you because they won't want to be emotionally blackmailed or engage in unproductive bants.
When everyone knows what you are up to, you have no value and you would be avoided especially when they know you are a thorn in the flesh.
4. They are vulnerable to emotions/Emotional outbursts
They can be tossed about by any emotion that comes about – anger, sadness, depression, happiness, hatred, and more.
They lack the capacity to suppress or cloak emotions even when it is to their own advantage.
They can let their hatred show so much that it can be detrimental to their advantage.
This is why they can burst out in anger in the public, burst into tears, or act in ways that are not expected, driven by emotions.
5. Low emotional intelligence always wants to be right
It is easy to spot someone who would always be right. He does not claim to be right because he knows his facts are superior.
He claims to be right because he feels it will bruise his ego to admit it.
This is why they can argue for the whole day without discarding their poor notion about an idea for the sake of winning an argument.
When you meet this type, you would waste your time and energy before you realise it because they would argue to death.
6. Low emotional intelligent people are oblivious of other people's emotions
They would be surprised that their actions have made people angry. Most of the time, they don't know when they have hurt people.
And they would go ahead to tell you you are not supposed to get angry because they don't have a leg to put in your shoes to feel your pain.
These people are blunt to the core and the sorry part is that they are confident being emotionally deficient.
They also would be surprised why people do not like or want to have a serious association with them.
7. They are not sensitive
Low intelligent people are insensitive and always do not know how to put their words to match situations.
They follow their emotions. Whatever and however the emotions are ready to present themselves, they oblige.
They don't know what is appropriate or not at any given time. There are things that are supposed to be said with timing but they don't care.
For instance, they might say things that are not supposed at a funeral or make inappropriate jokes when people are in a mourning mood.
They term you overly sensitive when you caution them. They also get upset when you try to let them understand how you are feeling.
8. They blame everyone but themselves
People with low emotional intelligence have little or no insight into how their lack of, or spilling emotions might cause problems.
The only thing they would not do is hold themself accountable for the troubles they caused.
They would try to find a convenient person to blame and suggest that they had no other choice for what they did. Whew! These people are terrible.
For instance, if you caution them about reading your message, they blame you for leaving your phone unlocked.
9. They hardly adapt
Low intelligent people find it difficult to condition their minds to accept a situation. Even when the situation is in their own favour, so far, they are uncomfortable, they might lose the favour.
These individuals would always walk away from tough situations because they don't need stress, especially when it has something to do with emotions.
10. They don't have stable relationships
People with low emotional intelligence struggle with relationships and this is why they have very few friends with whom they fight all the time.
Their poor social intelligence and relationship management play out all the time. Especially when they are expected to show empathy or apologise for a wrongdoing.
Having compassion is an issue for them. Whatever requires a give-and-take is not for the person low in emotional intelligence.
They would rather keep malice or quarrel than give in.
11. They make themselves the centre of conversation
Emotional intelligence-deficient people just like being selfish, like to be the centre of the conversation. They would always find a way to turn the conversation about themselves.
READ MORE: Emotional Intelligence and Social Intelligence: The Dual Skill for a Successful Life
For instance, they would give anecdotes of similar situations in their lives and go on and on to talk about themselves on the matter deflating attention to the matter being discussed.
Their intention in this situation is to prove to you they have experienced what you are experiencing or whatever the situation is.
If you have had a near-death experience, they have too. If you missed a flight, they just missed a flight last week too, and they would go ahead to expatiate on that.
12. They are proud people
You will always notice how pride is written all over them. However, most of them are not proud though because they want to.
You see, when you lack confidence, you feel inferior, sometimes it comes off as pride because you don't want to associate or you don't know how to be a friend.
However, the majority of the low emotionally intelligent people have crude pride that is built on nothingness.
Their pride is hinged on their existence. "I am proud because I am existing."
Low emotional intelligence causes
80% of people who are low in emotional intelligence are normal people who are rigid and resist change.
They are just haughty people, it is their personality and they don't care less.
Low emotional intelligence is almost all the time unidentifiable by the people having it.
They feel normal and live their lives until it begins to affect their relationships especially when they begin to mix up inevitably.
However, it could result also from medical conditions like alexithymia or autism. It could also be a result of mental health conditions.
Some known causes are:
Lack of knowledge about emotions
Low intrapersonal intelligence – lack of self-awareness
Lack of practice of self-awareness and regulation
Poor upbringing where emotions are not expressed or talked about
A negative view of emotions
Not being detail-oriented about self
How to deal with people with low emotional intelligence
For some people, handling low emotional intelligent people is a herculean task. They might end up getting upset or even having an altercation with them because they misunderstand them.
Here are ways you can manage low emotional intelligent people:
1. Listen and listen good and don't be rude
However, if you understand yourself to be emotionally intelligent, then you already have the skill to navigate them and everyone comes out feeling good in the end. But how long?
As somebody who is more emotionally intelligent than them, you understand better and know that you are the one to exercise patience.
You have to pay attention while listening attentively to what they say.
Low EQ persons are quite easy to handle by disarming them with calculated silence, listening, and nodding in agreement from time to time.
This strategy is effective because it does not give them fresh keywords to use for talking more.
You will only talk briefly to validate their take or chip in a word or two and allow them to run out of words, that is if they will do.
Trying to win a talking time or talk at length will energize them more or upset them.
They would graciously seek your opinion when they feel the conversation is monotonous.
ALSO READ: The Reasons Smart People Are Giving Up On Multitasking
The majority of the time, they don't realize their repelling attitude. But some of them who know they are terrible at communication and expressing emotions prefer to avoid such conversation entirely unless it is really necessary.
You might want to be rude to cut them off, but then you are the one with high emotional intelligent traits.
Listening to a boring story with empathy and kindness won't hurt. The key is to listen so they talk themselves out and feel they have won. But you did win because your strategy worked for you.
2. Open up to them and tell them how you feel
When dealing with a person who is poor at discerning your mood or your point of view, you can tell them how you feel, because that's the only way since they can't understand body language or pick up cues in voice tones that are greater factors in communication than spoken words.
It is important they understand how you feel first as there is no point playing a silent game or waiting forever to see if they will figure it out, and the chance is, they won't. Why? Because they are emotionally daft.
However, communicating with them is inevitable especially when they are your colleague, family member, or a close friend.
It is in excessive good taste to find ways to be around them without always heating up conversations.
3. How about if opening up is a waste of time?
Chances are that they won't still understand when you open up because they are averse to emotions.
Your tears, worry, frustration, or anger are not going to make them sympathize with you.
Instead, they would regard you as someone with low self-esteem, get upset, or withdraw. You have to remain calm, say your mind and then quit talking.
4. Don't take everything personally
You might feel offended, but the truth is they might not even realize they offended you as they are emotionally clueless, even when you point it out. It can only prolong the argument.
The best thing to do is to stay calm or detach yourself from the situation entirely.
Why you must have to boost your low emotional intelligence
The fact that high emotional intelligence can be acquired and nurtured and probably become perfect in, is exciting.
A society that is fortunate enough to get rid of low emotional intelligence is a peaceful harmonious society devoid of rancour.
It will instead see high levels of progress, cooperation and connection. They would be able to resolve conflicts through effective communication and understanding.
Increasing the ability to be emotionally intelligent should be a fundamental priority of every family, organization and society.
Emotions and feelings should be taught as signals and how to respond to them. When children are taught these abilities early in life, there would be a harmonious society devoid of unruly characters.
Boosting your Low emotional intelligence
If you are low in emotional intelligence, you would have problems in many areas of your life.
However, becoming intelligent emotionally starts by identifying and agreeing you have the problem.
Unfortunately, most people wouldn't want to agree they have it. If you are lucky to admit you are a low emotional intelligent person then boosting it is a task you have to embark on.
Read about how to boost your low emotional intelligence.
Conclusion
Boosting your low emotional intelligence in any setting will broaden your human understanding and functionality.
Having empathy, social skills, self-awareness, and self-regulation will do you good. Being intelligent is great, but knowing how to be emotionally intelligent is greater for an impactful life.
If you find this article helpful, give me your feedback in the comment section. You are why I write because I want to make an impact in your life.
Thanks for reading.
RELATED POSTS:
How To Apply Emotional Intelligence In Leadership
How To Become A Smart Person Everyday
RFERENCE:
Signs Of Low Emotional Intelligence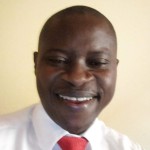 A Personal Development Content Creator and an author. I write about life ethics and love to document and share life hacks and experiences of people to help others make good life decisions.
Fact-Checking
Every content published on The Conducts Of Life is well-reviewed by experienced professionals in the field. Contents are fact-checked for accuracy, relevance, and timeliness and we include links to sources at the bottom of every article for more insights.