Not education, experience or intellectual prowess can explain why people handle anger, excitement, fear and other emotions differently.
A man can be provoked and he overlooks, while another will rage with anger and threaten to kill.
In another scenario, one can grieve and weep profusely, while another is calm and unperturbed in the same situation.
Understanding and expressing emotions is a part of human nature and helps convey meaning in both verbal and non-verbal interactions.
We live in a world where both verbal and non-verbal interactions make up our everyday communication and we need to identify, control and express our emotions the best possible way we can.
This identification, control and expression of our numerous emotions can be mishandled and we are misunderstood which can lead to unfriendly interpersonal problems.
Also Read: How To Be Likable By People And Build Genuine Connection
Emotional intelligence stands in the way of any mishandling and misunderstanding of emotions so we can convey the best possible meaning and expression of our emotions, while understanding those of others and act accordingly.
In this comprehensive article, we are going to tear through emotional intelligence, its components and everything that has to do with it.
You can use the table of contents to navigate.
Definition of emotional intelligence
Emotional intelligence, also called (EI) is the potential to grasp, discern, control, and analyze our emotions and those of others and constructively express them in the best possible way.
Though emotional intelligence is a free gift of Providence, it can be improved upon, acquired by people who knows it's importance in relating with others.
Everyone, even animals have the ability to express emotions, but that's not where it ends.
The bulk of the job is in understanding, identifying, interpreting and controlling these emotions so they don't spill over.
Researchers and psychologists believe emotional intelligence could be more important and powerful than the traditional intelligence.
Related: What Are Personal Boundaries?
They posit that the thought pattern of humans is directly connected to the daily challenges of dealing effectively with emotions which are direct responses to changes either in the body or environment.
It is also believed that chronic lack of emotional intelligence is a form of mental illness that tells in the ability to process thoughts and information and also manifests in behaviour.
However, even a sound human who is emotionally intelligent can fall victim to irrational behaviour like emotional hijacking. The good thing is we have a choice as to how we can respond to emotions.
Emotional Intelligence stands side by side with social intelligence as they both set up the individual for the best experience in life and society.
Emotional Intelligence and the brain
We pick up information from our surroundings through the sense organs -we see, smell, hear, taste and touch.
The information we get from these senses travels from cell to cell until it gets to our brain before we can be aware of them and what to do with them.
The spinal cord is the highway through which this information travels to the brain via the limbic system where emotions are experienced. From the limbic system, it gets to the frontal cortex (frontal lobes).
The cortex is responsible for higher cognitive functions like memory, emotions, impulse control, problem-solving skills, and social interaction.
Information passing through the limbic system creates an emotional reaction to the source of the information before they reach the frontal brain.
ALSO READ: Low EQ: How To Talk With People With Low Emotional Intelligence
The front of the brain is not wired to stop the emotion felt in the limbic system. Instead, the two areas communicate constantly.
This process of communication of recognizing emotions and feelings and managing them properly is emotional intelligence.
Any damage to the brain parts responsible for emotions would translate to loss of the ability to recognize or identify emotions and might result in actions that do not correlate with the trigger.
For instance, hitting a toddler who is only trying to play with you because you interpret his behaviour as threatening instead of mild disturbance.
In another instance, it is understandable for a man who is face to face with a tiger to fight or flight.
But when faced with a toddler with a stick, he is not expected to panic or feel threatened.
If he goes ahead to treat the toddler as a danger, his action is interpreted as irrational and erratic.
He is likewise reacting to situations with anger or violence where the dialogue should be explored.
Emotional levels
Although emotions creep in most times unnoticed and take us unawares, emotional intelligence would always help you recognize them. Chances are, an emotion that is recognized won't wreak havoc.
Circumstances give rise to thoughts and thoughts activate emotions that embody feelings that represent the basic emotions.
There are five stages emotionally intelligent people use to handle and manage emotions so its negative effect is kept minimal and harnessed if possible, to your advantage. Each step progresses into the next.
Emotion identification
Recognizing emotions is difficult for many people especially when it has to do with others. Identifying emotions in facial expressions, body language, and voice tone of others is a key skill in emotional intelligence.
Understanding emotions
Understanding the trigger of emotions and the consequences or the effects of such emotions is encouraged.
For instance, knowing that anger is triggered by unfair treatment and that disappointment is triggered by unmet expectations helps us to properly handle or avoid the situation.
Naming emotions
A rich vocabulary is necessary to be able to correctly identify the emotions we experience or see in others. The range of emotions sometimes does not have popular names to identify them.
Being able to identify and name the emotion is a big step in handling it to reduce any negative effects it might have.
Emotional expression
This is the ability to show emotions by allowing them to manifest physically through body language, tone of voice, or facial expression. Emotions are meant to be let out.
In some cultures, men are thought to bear pains including emotional pains as a sign of masculinity.
Suppressing emotions whether anger, grief, sadness, or frustration can aggravate stress on the body.
It can also have a negative impact on blood pressure, memory, and self-esteem.
Emotion regulation
Thoughts can be used to manage emotions to stop anxiety, enhance happiness, decrease stress or increase contentment.
It is the same with self-management where we are able to know when our emotions are spilling over and making us relinquish our power to instincts.
Failure to manage your emotion would lead to instinctive responses that happen on impulse when emotions happen.
That's being emotionally daft, and unfortunately, that's how most of us live our lives.
Signs of emotional intelligence
Below are some obvious signs of emotional intelligence:
The ability to decode other people's feelings from cues
The ability to manage and control emotions in any situation
Responsibility for mistakes
Stepping into other people's shoes (empathy)
Adaptability and the ability to accept change
Curiosity
Self-confidence
Knowing personal strengths and where to improve
Self-acceptance and confidence
The capacity to get over mistakes
The ability to accept and adapt to change
Curiosity about others
Measuring Emotional Intelligence
Measuring emotional intelligence falls into two types of a number of assessments: Self-report assessments and ability tests.
Self-report tests
Self-report tests seem to be the commonest as they are the easiest to run and give scores. It is characterized by respondents answering questions or responding to questions and statements by indicating their own actions.
For example, in the statement below:
"I always feel I know how to console people who are grieving,"
A respondent or test candidate can describe the statement as:
"know exactly how to console"
"somehow know how to console"
"know how to console"
"strongly know how to console"
A self-report test is a type of psychological test used mostly in the assessment of personality and often comes in a paper-and-pencil format and in recent times can also be done on a computer.
In the assessment, a number of questions and statements are presented to the test taker that is meant to be responded to which helps to understand the qualities of the test subject.
Ability test
Ability test on the other hand has to do with people's skills being assessed as they respond to situations. It requires the demonstration of skills and abilities which are gauged by a third person.
However, there are two types of tests that stand out if you are taking an emotional intelligence test conducted by a mental health professional.
The two tests are as follows:
Meyer-Salovey-Caruso Emotional Intelligence Test (MSCEIT): This is a test based on ability that gauges the four boughs of Mayer and Salovey's El test model. The test candidates are provided with tasks to perform so their ability to identify, perceive, understand and control emotions are determined.
Emotional and social competence inventory (ESCI): This test is based on an instrument called Self-Assessment Questionnaire which has to do with having people who understands the taste-taker's abilities in some emotional competencies.
The test focuses on evaluating emotional and social capacities that identifies strong leaders.
Check our comprehensive emotional intelligence training for more.
Developing emotional intelligence
The development of our Emotional Intelligence starts in infancy, through interactions with our mothers and family, we socialize and continue to do so in the school years.
We interact with peers, teachers, and family, and further down when language skills begin to develop, our ability to experience emotions increases with the ability to make meaning of what happens around us.
Our brains are ready for experiences and would constantly be shaped by the people we spend our lives with at each stage of our lives through interactions.
From our earliest moments, our brains are impressed with how we think, act and respond to the stimuli in the environment and make use of the available environmental resources.
RELATED: How To Become A Smart Person Everyday
These resources include everything from the food we eat to nourish our body, to the instruction we receive to educate our minds and the relationships we build with families and peers.
Research shows that rapid growth of the cortical and subcortical areas of the brain depends on experience.
Even subtle emotional regulatory interactions can grow young children's brain activity levels.
This process plays a crucial role in the growth of the limbic system as described above.
Emotional Intelligence is learned or acquired informally through life experiences by observation and imitation.
As we watch our parents, peers, teachers, and televisions, we learn and enrich the experiences with which we navigate the social terrains.
More on developing emotional intelligence here.
What are the five components of emotional intelligence?
Emotional intelligence is made up of five components that work together to bring about all the behaviours of an emotionally intelligent person. The components are:
Self-awareness
Self-management/self-regulation
Empathy
Motivation
This is a key part of emotional intelligence which is the understanding and individual awareness of one's emotions.
A person who has high emotional intelligence is both aware of the emotions he is feeling and can describe them with words.
They also understand the effect of those emotions and how they can cause problems or change over time.
Self-management and regulation is being able to direct, suppress or slow down emotions once they are identified.
This involves resisting the impulse to act in the direction that the emotion wants and instead, redirect it or avoid it entirely.
People who can't manage their emotions are constantly emotionally-hijacked.
The ability to interact smoothly and hold an effective conversation with people is a characteristic of emotional intelligence.
Building meaningful relationships depends on how skillful you are socially.
It allows you to develop a clear understanding of yourself and others with whom you have communications with.
Emotional Intelligence goes beyond having a grasp of your feelings and those of others.
It makes you deliberately apply the information gleaned from the social circle in your daily interaction to your advantage.
In the workplace, superiors harness the benefits of social skills by building good relationships with subordinates, creating a conducive environment for good performance.
In the same vein, workers benefit by developing a strong rapport with their superiors and co-workers.
Some social skills tools are effective verbal communication, active listening, leadership, persuasiveness, and nonverbal communication skills.
Improving social skills
Control your body language
Be attentive to cues people give through body language
Practice active listening
Be curious about others
Ask for clarification on things you don't understand
Find and use conversation starters
Use eye contact to drive home points
Your ability to reach out to people with your thought and feel what they feel is empathy. Before this can happen though, there is focused attention on the people.
It goes beyond recognizing their emotional states. It's a communication of your thought and response based on recognition.
Your response could be in the form of care, concern, or something as simple as a hug.
Empathy makes us human irrespective of status or race. It makes us understand the mechanics of social relationships, especially in workplace and family settings.
Developing empathy
Pay attention to people
Be emotionally vulnerable at this time
Step into people's shoes and imagine what it feels like
Share your feelings
Meet new people
Motivation is an important component of emotional intelligence. Internal motivation triggered by passion breaks barriers. Motivation not triggered by material gains can propel you beyond your mark.
The intrinsic motivation is driven by a passion that is fired up from within because it has a destination.
It also shows that the motivation is in tune with the activity and oriented to set goals that are pursued with a hot chase.
ALSO READ: How To Be A Real Man At Home, Workplace, And Social Circles
People who are competent in motivation have goal delivery uppermost on their minds and always look for ways to achieve it.
Improving motivation
Set goals that are in the path of your passion
Set sub-goals within the big goal for easy delivery
Be accountable even if you don't have a boss
Celebrate your results
Be weary of material rewards for motivation
Levels of emotional intelligence
According to researchers, there are different levels of emotional intelligence that can be likened also to components.
They include emotional perception, reasoning with emotions, understanding emotions and emotional management.
Emotional perception: Perceiving emotion is the first step to understanding it. Most emotions occur unconsciously while we react instinctively to them with limited thoughts. This also involves decoding nonverbal cues like body language and facial expressions.
Reasoning with emotions: This involves promoting cognitive activity and thinking using emotions because they help focus on what we give our attention and respond to. Of course, what has our attention is what we can respond to and also what can have effect on us.
Understanding emotions: Emotions we are aware of and perceive can be interpreted to give varied meanings. For instance, anger as an emotion can be interpreted by an onlooker who tries to find out why and the extent. If a parent is angry, the child would begin to think about what he has done to make his parent become angry, or it could be he has lost a stake, or a business went wrong. There are "whys" to emotions.
Emotional management: It is crucial to be able to manage emotions which is an important part of emotional intelligence. In fact, managing and responding to emotions appropriately, including those of others is the highest level in the emotional smartness spectrum.
Benefits of emotional intelligence and impact
Emotional intelligence helps an individual in many different ways in daily life. Here are some ways to practice and benefit from it:
It supports the intrapersonal and interpersonal relationship
Helps you choose the right words for negotiation
It helps you to read moods to understand the right tone of communication
Organizations can know the area of competence of each employee to be able to harness optimum performance
It help people understand their fellows and treat them accordingly. For instance, people who have quick temper can be managed with emotional intelligence
It encourages tolerance
Whether at home, office, or in a social gathering, emotional intelligence is handy to avoid chaos
It makes people be open-minded
Makes people to be able to accept criticisms
makes one to move on after making a mistake
Encourages one to say no when it is appropriate
Helps to develop empathy for others
Not being judgmental instead, give support
Emotional intelligence is important for good interpersonal interaction. It is believed that being competent in this skill is crucial in determining the success of people than intelligence alone. Interestingly, there are ways available to improve one's emotional intelligence. Understanding how your emotions arrive and their effects on you is key for better relationships with people.
Effective ways to improve emotional intelligence
Having a sharp emotional intelligence should be uppermost on everyone's mind. While it might come to some people naturally, some can develop it and improve with self-awareness and deliberate practice.
Evidence suggests that the ability can be developed and there are trainings that can improve emotional abilities in workplace.
We already have some level of emotional and social intelligent skills, but it might not be enough.
Here are ways to improve your emotional social intelligence:
1. Pay attention
Distraction is one factor that makes people lose the opportunity to grasp what happens both inside and outside of the mind.
Always, most of the emotions we feel are nudges for us to pay attention to, but we are mostly carried away by the noise and ramblings on the outside that we don't pay heed.
Also, paying attention to our environment deliberately makes us see things for what they are instead of the subconscious awareness that is also called absentmindedness.
We have to know when the mood of people around us changes and act accordingly.
It also has to do with being self-aware. To be self-aware, you must have paid attention and grasp who you are, what emotions slip off your fingers, and how you can get a firm grip on them next time.
Self-awareness is the level where emotions are felt and controlled.
Being aware of a lot of things going on within you cedes you more power because it is the most important on that level to monitor, observe and know how to respond to whatever stimuli in the environment.
2. Be conscious of your feeling
With the bustling and hustling in life, there are so much to catch up with that we do things almost instinctively without giving them much thought.
We have so settled into our routine that these routines come to us effortlessly.
This automaton way of going about our day is another way described as absentmindedness.
We are so engrossed in the activity at hand that we can't think about our feelings.
RELATED: How To Improve Intuition And Attune With The Infinite
Being conscious is different from being aware of your consciousness. To be socially intelligent, you have to develop the habit of tracking your own feelings.
Your emotions trigger your demeanor which is the way you physically react to feelings. There are people who instinctively hit their hands on the table when they are furious.
Some could take instinctive behaviour to another level by hitting someone or damaging something. This is being absolutely controlled by instincts.
It is also, a sign that the individual is not in any way in control of his feelings and so deficient of emotional-social intelligence.
So, it's safe to say that when you control your feelings, you control your reaction and behaviour to issues.
3. Snap out of the subconscious, be deliberate
Yes! The subconscious is the elusive part of the mind where most emotions emanate. We are not in control of it, but we can be in control of what comes from it.
Let all your actions be deliberate and not instinctive, especially as it concerns decisions on how to respond to people, the environment, and everything that has to do with the outside world.
Responding instinctively means we are not giving the situation a thought. When we deliberate and have a dialogue with ourselves before taking an action, we almost always do the right thing.
4. Handle interpersonal interactions with open mind
There are people who are so rigid with fixed thoughts that you can never change their perspective or opinions no matter how you try.
These type of people can be said to be under the spell of a brainwash-wand that has locked up their thought process and imagination.
Even when it is obvious the tide is against them, they don't bat an eyelid.
This is a clear example of a lack of an open mind which always results in arguments and unresolved issues.
To get rid of this unproductive hitch, you have to zip down your mind and begin to apply your thoughts on issues.
This is the time you will explore beyond your comfort zone, and trust, me you are going to discover a new emotional social intelligent world.
5. Apply your sensory organs
Sensory organs help us interpret our environments. Through these organs we can smell, hear, taste, feel and see what is going on around us and act accordingly.
You should not only use these organs for their most basic usage. Their usage should go deeper into mindfulness and deliberately use them to investigate your environment and people to see what is odd or can be tapped into.
Facial expressions, fidgety hands, eye behaviours, and other cues can go a long way in giving you clues about people.
People could say one thing while the cues they give off say another.
With emotional social intelligence deliberately applied in your daily life, you detect lies with ease and act accordingly with the information.
Improving your social intelligence ability is important to survive in a fastmoving world to connect and get a fair share of the dividends of socialization.
6. Empathize with people
You cannot talk about emotional intelligence without talking about empathy. Empathy is the communication of thoughts. Reaching out to other people with your thoughts to feel what they feel.
Empathy is your ability to connect with others with your thoughts. It's stepping out of your shoes into the next person's shoe to see what it is like and identify with them.
Empathizing with others is part of humanity and though it could make you vulnerable, we should be vulnerable sometimes in our lives to remain humans.
Empathy can help you build emotional understanding in a situation and could also be a template next time when you are in such a situation.
ALSO READ: The Reasons Smart People Are Giving Up On Multitasking
Being in their shoes to know what it is like and this feeling should prompt a response from you either sympathy or any other response you deem appropriate.
Developing or improving empathy is hinged on practicing imagination by deeply thinking about other people's situations, preferences, priorities or their opinions.
When we think about the 'whys' and 'hows' about people's situations, we glean important information to use to our advantage or the advantage of the person.
Empathy brings about rapport which in turn make negotiations and agreeableness possible.
Without empathy, you will continue to be selfish, finding it difficult to connect with others for businesses and other good things in life.
7. Practice diplomacy
Diplomacy could be seen as a high-level negotiation and not relatable to people who are not in government. But it's deeper than that.
Diplomacy can be applied in organizations, events, and gatherings. It can be applied anywhere there is the subtle play of politics.
RELATED: 11 Sure Ways To Apply Social Awareness In Leadership
People negotiating and positioning themselves for whatever reasons use diplomacy to protect their interests.
Of course! We use diplomacy every day in settling issues, haggling prices, and other everyday discussions.
Deliberately applying diplomacy would yield more in your social dealings.
Honing your diplomatic abilities will sure improve your emotional intelligence and make you get more out of your social life.
8. Be attentive to peoples' nonverbal cues
Communication is not only done verbally. There are lots of nonverbal communications that go on that you can only decode when you pay deeper attention.
Gestures, eye contacts, facial expressions and even postures are nonverbal cues that people use to unconsciously communicate.
People might not want to say everything on their minds but their demeanor can give them away.
Emotional intelligence depends so much on attention to be able to grasp a lot that go on under the hood.
These cues are original interpretations of people's emotions that they try to conceal. Reading these cues would be handy in making your decision.
To sharpen your attention, you must be aware that you have to sharpen it. Everything goes back to self-awareness and being deliberate about it.
9. Be a good listener
Listening is a skill that is overlooked by many, especially in this fast-paced time when we have a lot to catch up with.
Being attentive and showing you are willing to hear someone is a good emotional intelligence skill.
Listening also helps you to understand properly so you can respond accordingly. Taking the time to also pay heed to the nonverbal cues people give off as these also say a lot.
10. Reflection
Reflection is the evaluation of your own conscious thoughts, emotions, and entire mental state. It is your ability to think about other people and their situations.
Why do they feel and act the way they do? How does their response to situations differ from yours? How can you possibly respond to their situation?
Answering these questions would help you understand people easily and how to follow them because you have dug deep to find out more.
11. Communicate clearly
Strong communication skills are essential for emotional intelligence. Knowing what to say or write and when to deliver information is crucial for building strong relationships.
For example, as a manager in a work environment, communicating expectations and goals is necessary to keep everyone on the same page.
12. Exude confidence
When you have all of the above skills, you will exude enormous confidence that would stagger your imagination.
Confidence is the father of all skills to be cultivated within emotional intelligence. It will take you to places, and earn you relevant relationships on your way along the social ladder.
Yeah! That's it. Succinct and concise tips.
Opposite of emotional intelligence
Having low emotional intelligence can hamper growth and social competence and other important areas of life including relationships and work.
People with low emotional intelligence tend to have more trouble with communication and understanding their relationships.
This in turn makes them have poor relationships.
Challenges of being emotionally intelligent
People who are high on emotional intelligence can also experience some challenges. This can come in different ways as described below:
They can have a hard time giving negative feedback because of how they think the recipient would feel. This is because they don't like seeing people experience negative emotions.
They can use their knowledge of people's emotions and behaviour to manipulate them. In other words, they can take advantage of vulnerable people.
Emotionally intelligent people can sometimes be seen and misconstrued as proud because they don't give in to subpar arguments or reasoning.
Emotionally intelligent people can put themselves in harm's way by trying to help others. Especially when the other party is scheming against them.
History of emotional intelligence
The components of emotional intelligence were first discussed under social intelligence.
The term 'emotional intelligence' was later combined with social intelligence to form the all-inclusive 'Emotional and Social Intelligence.
The term 'social intelligence' was first mentioned by John Dewey, a philosopher in Education in 1909 before Edward Thorndike in 1920 used the term in his book 'Intelligence and its uses' in a monthly magazine.
The book described the ability to understand and manage men and women and to act with wisdom in human relations.
In the 1940s, David Wechsler identified the presence and effect of many factors on intelligent behaviour and posited that before all the models of intelligence could be complete, all factors were to be discovered.
However, the first mention of the term 'emotional intelligence' was by Michael Beldoch, a Professor of Clinical Psychology at Cornell University in 1964 in his research paper 'Sensitivity to Expression of Emotional Meaning in Three Modes of Communication.
Also Read: How Multitasking Damages Your Brain And Hampers Productivity
It also appeared in the book of a German psychiatrist Hanscarl Leuner in 1966 titled 'Emotional Intelligence and Emancipation'.
In 1983, Howard Gardner worked on the theory of multiple intelligences in his book 'Frames of Mind' which was a sequel to 'The Shattered Mind'. The Shattered Mind was a book he conceptualized in 1975.
In his book, Gardner described two 'personal intelligences' that exactly aligned with the scopes of 'Emotional and Social Intelligence'. They are:
Intrapersonal intelligence – the ability to access and make use of one's own feelings
Interpersonal intelligence – the ability to notice and make distinctions about the moods, temperaments, and intentions of others.
Emotional intelligence also appeared in an unpublished dissertation of a researcher, Wayne Payne 'A Study of Emotion: Developing Emotional Intelligence – Self-integration, Relating to Fear, Pain, and Desire.
However, another important turn happened in 1987 with the article of Keith Beasley in a magazine, Mensa where EQ (Emotional Quotient) was first used.
John Mayer, a professor at the University of New Hampshire, and Peter Salovey at Yale came up with their article on Emotional Intelligence.
This was the first time the term was given important academic attention as the focus was on abilities rather than traits.
The emergence of emotional intelligence
The ground-shattering work of Daniel Goleman in the 1990s took the subject to the next level.
Though his work was based on the works of previous researchers especially Mayer and Salovey, he was granted permission to borrow their models for the book 'Emotional Intelligence: Why It Can Matter More Than IQ.
His book took the corporate world by storm and laymen alike. It became a bestseller and played the biggest role in popularizing the concept.
His work was based on the four components: self-awareness, self-management; social awareness, and relationship management.
His other work, 'Social Intelligence – The New Science of Human Relationships' in 2006 added more insight into the subject.
He divided the earlier four components into two branches. Emotional Intelligence has self-awareness and self-management as its components and Social Intelligence has social awareness and relationship management as its components.
This later work led to the merging of the two to become Emotional and Social Intelligence.
It was a great side-by-side transition of all the components that hitherto were elusive and ungraspable.
The concept of emotional intelligence has continued to help people understand themselves, and others to become better people in society.
Conclusion
Emotional intelligence is a field that has been elusive since the beginning of man. But its time has come and it's no longer an understudy waiting to be discovered.
Its value must be appreciated and the required attention given to it including in families, schools and workplace.
Being socially intelligent can come to people by Providence, but it is an art that can be learned, improved, and mastered.
It is a necessary skill to be more successful in your social life to win more negotiations, and get people to look into your opinion.
Your emotional quotient can be beaten into any shape you want, unlike your intelligence quotient which is rigid.
As you keep on practicing new EQ behaviours, building new pathways to beat them into habits, your brain establishes the new behaviours. The old connections to the old habits are replaced.
Thank you for reading this post. Let me know how you feel about the information as this would help me to tailor subsequent posts.
REFERENCE:
How to Increase Your Social Intelligence
7 tips for harnessing emotional intelligence to effectively deal with stress
A brief history of Emotional Intelligence
Emotional Intelligence Examples In The Workplace
Emotional Intelligent Examples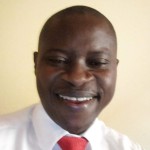 A Personal Development Content Creator and an author. I write about life ethics and love to document and share life hacks and experiences of people to help others make good life decisions.
Fact-Checking
Every content published on The Conducts Of Life is well-reviewed by experienced professionals in the field. Contents are fact-checked for accuracy, relevance, and timeliness and we include links to sources at the bottom of every article for more insights.