Social awareness is your ability to understand your environment, the mood thereof in preparation to conduct yourself accordingly.
It works in tandem with relationship management which considers the perspectives and points of view of other individuals for beneficial interaction and good relationship.
Social awareness definition
Social awareness is a person's ability to understand the perspectives (view, frame of mind, standpoint, values, culture, angle) of another person, communities or groups and use that understanding in interacting with them.
Our ability to observe and be aware of our surroundings, understanding behaviours and how we can navigate around situations outside ourselves depend so much on the skill.
Socially aware persons are psychologists who are quick with observations and decisions.
Social awareness as one of the components of emotional intelligence and the key in developing and improving social intelligence builds strong relationships, connections and prepare one for a big role in society.
Development of social awareness
Social awareness develops throughout childhood and most researchers believe that becoming socially aware continues through adult life.
As we grow, societal awareness skills aid us to understand how we fit and the role we have to play in society and the world including how we get what we need from the world.
We meet new people as often as possible, change environments and are introduced to new information.
Each situation require an adjustment in our awareness as we assimilate and acclimatize with new experiences that mandate us to understand the views of others.
Also read: Challenges Of The Multitasking Brain
Importance of social awareness
Social awareness is as important as self-mastery as it helps an individual not to blunder blindly in society but to know where he has advantages and where danger lies.
Here are some of the benefits and importance of social awareness:
When you are socially aware, you can understand people's strengths and weaknesses, emotions and how they respond to them and use these information to relate with them.
In the long run, it helps us stick to professionalism in the workplace, share information, communicate and integrate with others properly.
From an individual standpoint, social awareness is a building block for choosing friends, relationships and making decisions for a happier life.
It is easy to spot persons with low in emotional intelligence and relate with them accordingly without letting their behaviours have a negative effect.
Socially aware person tends to avert mistakes before they even take root because they also envisaged them ahead of time. This is because they are good at picking information from the slightest cues, investigate them and take action.
Although in childhood, social awareness is still developing, it is a crucial skill to inculcate in children not just because of the lifetime benefits, but it helps them to get the most out of education.
In school, young people who have strong social awareness are less likely to participate in disruptive behaviours considering how it will affect others.
ALSO READ: How To Be A Brilliant Personality
Components of social awareness
Social awareness is aided by some components that are interconnected to give a person a satisfying social experience.
Social intelligence: This is the acquired ability to understand other people and their behaviours, and develop conversational skills to understand social norms. See comprehensive details on social intelligence.
Social sensitivity: This is a component of social awareness that describes the ability to interpret social cues and make use of them to your advantage.
Social insight: This refers to your ability to understand the happenings in the surrounding social events, and make a fair judgment based on your social comprehension and observation.
Moral judgment: This is the ability to distinguish right from wrong and be able to make better decisions that would encourage social interactions.
Social communication: This is another theory developed by Greenberg that aids you in your social awareness.
It is believed that self-awareness which is the ability to perfectly understand yourself – emotions and competencies is needed to become a competent socially aware person.
Social awareness skills
You can become socially competent by applying specific skills that highlight the components explained above.
These skills allow you to lead a socially active life and derive the dividends thereof. The skills include:
The identification of verbal and social cues
Empathic thinking
Self-control
Effective listening
Having and following social goals
Appreciation and gratitude
Developing and becoming better at conversation
Participation in social situations
As you grow, social awareness skills guide you to understand how you fit and how you can maneuver situations to your own advantage.
Social awareness examples
A socially aware person would exhibit the following or similar behaviours below:
Avoiding a party of unruly youths as it could be an invitation to chaos
Avoiding to wear attires that does not align with a people when in their environment
Mirroring someone's behaviour or values just to make them happy or feel good about themselves
Reading a room to know when you are to say what and when to keep shut
Grieving with people who are grieving and participating in merriment when necessary
Knowing the capabilities of others as a leader and knowing what tasks to allocate to who
Social awareness in leadership
Social awareness in leadership is the ability to accurately identify emotions in your subordinates and understand what is going on with them and using the information gleaned to interact or relate with them.
Without social awareness, a leader will blunder in blindness making enemies where he should make friends and will not be able to hold his team in cohesion.
Leadership requires tact and high level of emotional and social awareness to be able to contain the varied individual personalities of employees.
Why is social awareness important in leadership?
Nearly 90% of what distinguishes top performers from colleagues with equivalent technical abilities and knowledge is emotional intelligence.
And social awareness is a component of emotional intelligence. Your capacity to discern the feelings of others and the organizational dynamics at work helps in becoming a competent leader.
Empathy is a skill that socially adept leaders use. They make an effort to comprehend the thoughts and viewpoints of their coworkers and subordinates so they may interact and work together more successfully.
Empathy is the top leadership skill according to the global leadership development company DDI.
Leaders who have mastered empathy outperform others by more than 40% when teaching, engaging people, and making decisions.
Researchers at the Center for Creative Leadership discovered in a different study that managers are perceived as better performers when they demonstrate greater empathy for their direct reports.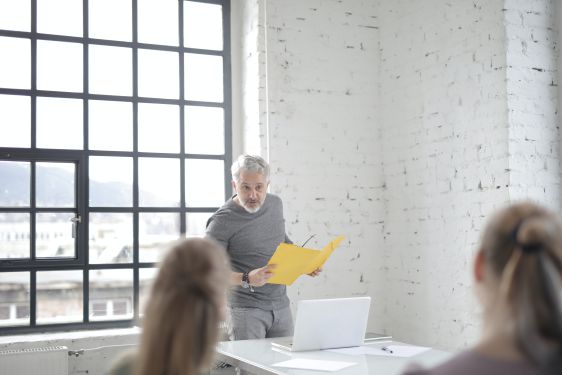 11 ways to apply social awareness in leadership
Here are 11 ways you can apply social awareness to get the best out of your subordinates either in the family, workplace or elsewhere:
1. Tolerance
Tolerance is a must in social awareness in carrying out leadership duties. Without tolerance, a leader would be in constant altercations with employees.
Tolerance is the ability to accommodate opinions, behaviours that are contrary to your belief or values.
Employees are adults and their opinions and behaviours should not be too constricted as to give them the opinion that their leader is a tyrant..
While it is necessary to be clear with discipline, breathing space should be allowed in their freedom.
2. Understand the importance of listening
The majority of us believe we listen well. Unfortunately, the reality is that we frequently fail to truly listen to people because we are too preoccupied with whatever it is that occupies our thoughts.
It is always in good taste not to assume ahead of time that you know what someone is trying to explain.
Good listeners wait for their time after the speaker had landed and make the floor available for you.
This is why it is good to pay attention so you know when you are expected to make your own contribution.
You could be shocked by what you discover about your staff and company when you take your time and truly start to listen. You can then use this new knowledge to improve operations.
3. Self-control
Self-control is an essential trait for a leader who wishes to be successful.
It is tempting to be angry and express same when employees flout orders or do things wrongly, especially when they have been corrected severally.
Sometimes leaving things out is good so you as a leader don't project as toxic. You should know how to balance your approaches.
Most leaders lose respect of their subordinates by picking every details and make issues out of them.
4. Digest what is said
You might argue you are a good listener. But can you really prove you listen? Or do you nod your head in agreement unconsciously?
The best method to make sure you get what has been stated is to reproduce what has been said in your own words and, if necessary, ask for further details.
This helps demonstrate your comprehension of what was stated and lets the other person know that you regard and respect their viewpoint.
RELATED: Social Intelligence Test: How Socially Aware Are You?
As an illustration, suppose an employee informs you that a project was completed late due to a deadline that allowed them just three days to complete the task.
You may respond by saying, "I get it." "You were assigned a deadline that was too tight considering the quantity of work needed, which is why this was late. How can we keep this from happening again?"
This kind of active listening eventually promotes greater understanding and trust between managers and staff.
5. Be attentive to voice tones
The lilt in your voice when you say something can make all the difference. The tone, the rising and falling of the voice places emphasis, giving what is said a unique meaning.
There is a difference between saying:
"I agree with you" with a warm smiling voice from murmuring the same.
To gauge how your employees are feeling, pay attention to the tone of their words. This is especially important in virtual meetings since there are no visible indications.
The tone of someone's voice can help you determine how they are feeling and offer you a better chance to decide on the best course of action or response. The most effective leaders are sensitive to others' emotions.
6. Pay attention to facial expressions
Non-verbal cues are potent ways to understand a person's feelings. Facial expression and body language like being fidgety are some non-verbal cues to look out for.
As a leader, you have to master this so it comes to you naturally when having conversations with people.
The truth, is people don't say everything. Their body language does.
7. Stay abreast of happenings in the workplace
Can you read the room? Just like paying attention to bodily cues. Can you interpret the air in the hall of staff like a snake that picks up chemicals in the air with its forked tongues for interpretation?
Being able to observe and interpret is high social awareness. Being aware of your surroundings will have a direct effect on how you respond to situations.
What is the average air of your office? Is the air always tensed and staff tends to be tensed when approaching you? You should not be this rigid, ever-strict boss that staff can't be free with.
RELATED: 9 Effective Emotional And Social Intelligence Skills
Sometimes there should be small talk that can erupt into laughter.
Is there a healthy mix of tension and enjoyment, or does it lean too heavily in one direction? Is the intensity so high that it's creating stress and overwhelming the staff? Or is everyone having so much fun that work isn't being done?
You may choose the finest approach for keeping a healthy balance with your staff by having a sense of the energy and speed of your company.
8. Know the workforce
Keep your eyes on your surroundings and be familiar with your environment. Connect with your staff on an individual level, of course, if you have a moderate number of staff.
Patrol the work environment to look around. It's not about keeping your employees on their toes but gauging the employee's attitudes and giving them a sense of integration.
To demonstrate your interest in your staff, pose questions. Join in their activities briefly and suggest something here and there.
This is how to be socially aware of your staff as a leader.
9. Avoid unnecessary chitchat with employees or subordinates
You could be tempted to talk to staff members as you pass by in order to discuss any pertinent issues while you cross items off your to-do list.
However, whenever feasible, try to avoid drive-by meetings. Before starting a conversation with an employee about a certain subject, always observe social signs to determine whether it's appropriate to do so.
For instance, if Cathrina is engrossed with her job and you want to have a conversation on a matter with her. You don't need to interrupt her at that moment.
You can come back when she seems free and remind her you can hint at her commitment later and let her know you observed that.
By doing this, you may express your admiration for her commitment without interfering with her job.
10. Stop taking notes, record instead or assign it to someone
Taking notes in a professional situation as a leader might have unanticipated, detrimental effects.
When you are focused on writing in your notebook, it is simple to overlook anything. Try your best to glance up from your work and put down the pen during meetings. You should interact with people at a meeting.
And keep an eye out for things like when your staff members begin to lose interest in a meeting because the themes are unrelated to their jobs, or if tension rises when a certain subject is brought up.
In these circumstances, if you're present, you could perceive a chance to intervene and turn the conversation in a more positive way or go further to identify underlying problems.
11. Carry employees along
If you are not socially conscious as a leader, your team may believe that you have your own agenda and don't value their thoughts.
Workers demand a say in choices that affect their jobs. They become more involved when they believe that their leaders are trustworthy and care about them.
You may increase your employees' trust and comprehension by showing them that you have strong listening and observational abilities.
Employee engagement increases when they learn more about how they may influence corporate goals.
Want more guidance on leadership? To discover more, download The Insperity Guide to Leadership and Management.
Conclusion
Leaders are responsible for the smooth running of whichever group they preside. As a leader, you have to make sure you are in control of your team and its cohesion.
Be it your family, your students, or a team in the workplace, you should apply social awareness under emotional intelligence by having your finger on the pulse of the team.
Leadership without social awareness results in chaos, disrespect, and unruly behaviours by staff.
FURTHER READING:
Human Fragility: 11 Things You Disdain About Yourself
The Reasons Smart People Are Giving Up On Multitasking
How To Develop Emotional Intelligence Training For Your Team
Emotional Intelligence and Social Intelligence: The Dual Skill for a Successful Life
Review of 'Emotional Intelligence: Why It Can Matter More Than IQ'
REFERENCES:
Social Awareness Definition And Examples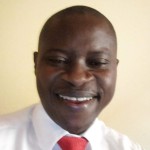 A Personal Development Content Creator and an author. I write about life ethics and love to document and share life hacks and experiences of people to help others make good life decisions.
Fact-Checking
Every content published on The Conducts Of Life is well-reviewed by experienced professionals in the field. Contents are fact-checked for accuracy, relevance, and timeliness and we include links to sources at the bottom of every article for more insights.