Social intelligence test is a social skill test that helps humans understand and decode emotions behind behaviours. What is social intelligence by the way?
We have known intelligence to be the ability to solve problems, be smooth with logic and do well in exams. These are the hard type of intelligence we have referred to for ages.
There is a different kind of intelligence that has eluded man which could be the bridge between emotions and the way we interact with our fellow humans.
We understand social roles, decode emotions and understand motives in relationships. We rarely hear about social intelligence.
What is social intelligence?
Social intelligence is the ability to communicate with another and form relationships with empathy and deliberation.
It's a different kind of intelligence away from the traditional intelligence that readily comes to mind.
It comes from self-awareness and exercising good emotional management to be able to have successful interaction with others.
Social intelligence is the power of observing and comprehending social situations and applying emotional intelligence to maximize competence.
This comes into full effect when you step out of yourself and have to interact with your environment and be ready to utilize all the available social tools to achieve positive results.
According to a renowned social scientist, Ross Honeywill, social intelligence is a combination result of self-awareness and social awareness, transitioned social beliefs, behaviours, and the ability to apply and manage these in the face of complex social change.
On the other hand, Nicholas Humphrey, an English neuropsychologist thought of social intelligence as a measurable intelligence that describes our humanity.
In all, social intelligence is the competence to understand, relate and manage human beings to act with wisdom in every human relation.
It is also called interpersonal intelligence as described in the theory of Howard Gardner of multiple intelligences.
Other related descriptions of social intelligence are social cognition, social marketing intelligence, and also related to the mind theory.
It works hand in hand with emotional intelligence which is responsible for identifying emotions and its role in the process of solving problems.
It also focuses on managing emotion within self before interacting with another person.
People who apply emotional intelligence properly in their daily lives have a compelling attractiveness or charm that can inspire devotion in others.
Its popularity has been hampered because it was not seen as something that could be improved, either you have it or you don't.
Other descriptions of social intelligence are common sense, tact, or being street-wise. A person who is socially intelligent hardly is influenced by peers or overwhelmed by social situations.
Developing social intelligence
Everyone acquires a level of social intelligence either by instincts or by the virtue of being a human being. From birth, humans interact with family and eventually with the outside world.
Social intelligence can be deliberately sharpened for high-level interaction along the social ladder.
Its signs could be seen in humans as early as a few weeks after birth and continue to develop according to necessity into adulthood.
Since learning continues throughout life, honing the skill does not end as every situation would require a kind of social intelligence.
Also Read: The Importance Of Self-Awareness, Types And It's Improvement
The difference is how one delivers these skills deliberately for a desired social goal. As society becomes more complex, we require more intelligent communication to navigate the social terrain.
You do not allow them to run amok or impair your progress in society. Emotional intelligence anchors are self-awareness and self-management.
Here's a video on unlocking your emotions by un.org.
Benefits of social intelligence
Though everyone has a level of social intelligence, developing core social cognition and skillfully using it for social growth and intelligent performance has many benefits:
Makes people quickly adapt to social changes because they are socially smart enough to come to terms with situations. They can identify the positive side of every situation and use it to their own advantage.
In the workplace, socially intelligent people have a good rapport with their coworkers and superiors through dialogue and teamwork to create a conducive environment for optimal performance.
Keeps you on high alert in the environment. You decode cues, movements and take necessary action in the case of an attack or similar intentions from people.
Makes you compatible with others and maintains a cordial relationship that benefits. It also makes you develop tolerance for people who are ignorant or deficient in social intelligence.
Makes people suffer less stress and have reduced instances of mental health issues. They show a high level of overall physical health.
Components of social intelligence
There are three components of emotional and social intelligence:
Awareness
Attunement
Adaptability
Brain and behaviour
Awareness
This is coming to the knowledge of what happens within you. You have to know how your emotions are having an effect on you and influencing your behaviours. It should be deliberate and inspires thoughts and reflection.
Attunement
Attunement also called harmonization is taking into cognizance, and observation of others and their behaviour while using your own experience to interpret those observations for cognitive and emotional empathy.
Adaptability
Adaptability is using the two above (awareness and harmonization) to make your choice of the most appropriate tailored response to the situations.
According to Socialigence, awareness and harmonization are also called emotional intelligence, while harmonization and adaptation are called social intelligence.
However, some studies also refer to harmonization as self-management, just so you are not lost. The combination of all of the above forms emotional and social intelligence.
Brain and behaviour
This is the basics of the brain's design and structure which has to do with the mechanism of thought, how the memory system works, and indispensable neurotransmitters as they affect human behaviour.
Watch this short video on emotional and social intelligence in leadership by
Key Step Media:
Signs of social intelligence
Effective conversation skills are necessary to have tactful conversations with people notwithstanding your affiliation with them. Humour is a good skill deployed in this regard.
Paying attention to the environment and the possible effect on you is highly recommended to hone social intelligence.
Improving emotional intelligence which has more to do with mastery over one's emotional management is in excessive good taste.
Control and redirection of feelings so they don't have undesired effects on you.
Respect for other people's feelings, way of life, and understanding that people have different preferences.
Active listening is a prerequisite for social intelligence as it aids you to give the appropriate response.
People who are socially intelligent are recognized by the following:
They are diplomatic and conscious of the words they use
They give listening ears and consider the perspectives of others
They are weary of fruitless arguments
They pay attention to understanding and give an appropriate response
They approach criticism with an open mind and make appropriate changes
They are not judgmental
They always leave a window open in their decisions for adjustments
They apologize and accept the apology of others with an open heart
People trust them and want to be in their company
They can seduce the audience by playing to their minds and emotions
Also Read: How To Apply Relationship Management Everyday
Social intelligence skills
The social intelligence skills to have are:
Communication skills
Conflict management skills
Leadership skills
Adaptation skills
Rapport-building skills
Collaboration and cooperation
Listening skills
Empathy
Self-Image management
1. Communication skills
Communication is the conveyor of feelings and information needed to have an understanding. It is the most basic form of social intelligence. There are, however, verbal and nonverbal communications are the two forms of communication that are used to pass a message across.
The use of the right words, the appropriate tone, and clear intention mark the foundation for effective communication.
2. Conflict management
Conflict management is the ability to navigate through conflicts, and resolve resolutions effectively without the situation degenerating into an undesired outcome.
3. Leadership skills
Being a leader, no matter how basic the leadership is, some basic leadership skills are required to be able to perform the duty properly. Possessing humility, anger management, self-control, and patience are some of the leadership skills that are sacrosanct to excel in leadership.
4. Adaptation skills
Change is one thing that is inevitable and constant as long as you live. Being able to adapt to unfamiliar situations is in excessive good taste. There are people who adjust quickly to changes while some people find it difficult.
Also Read: Self Management Skills Definition And How To Stay Organized
Every socially intelligent person should plan ahead of time to handle change before they even come. When one is taken unawares by change, it impedes production and enhances intrapersonal crisis.
5. Rapport-building skills
Rapport is a bridge that connects two different divides. A close and harmonious communication can bring about rapport, and a good rapport can bring about cooperation that yields desired result.
A socially intelligent person builds rapport deliberately by being rude or caring less. You must show interest and elicit good vibes before drawing our the same from the person.
6. Collaboration and cooperation
Social intelligence is all about the application of every skill that would help seal beneficial collaboration and maximize benefits. Collaboration is the culmination of good communication and rapport, consensus, and agreement.
Collaborating means all the huddles have been overcome and what is needed is the maintenance of the relationship.
Without social intelligence, misunderstanding and personal interest would not let that happen.
7. Listening skills
Listening is an art and anyone who wants to be socially competent would be a good listener.
This is because a good listener would be a good communicator and be able to apply empathy better.
8. Empathy
Empathy is your ability to understand the feelings of others and identify with them. If you cannot relate on what others feel or what they are trying to portray, it would be difficult to even have a good collaboration.
Social intelligence employs empathy to move into people's skin and feel their feelings and then act accordingly.
9. Self-Image management
Self-image management is the process of knowing and controlling the impact of your appearance and interpersonal skills on yourself and others.
It is the ability to present yourself in a way that would resonate with others.
Developing a healthy self-image helps you to communicate effectively without reservations.
Also Read: How To Develop Emotional Intelligence Training For Your Team
The way you see yourself is very important because that would be how others see you.
If you lack confidence, and you know it, it would definitely reflect in your communication, and body language and could hamper your relationship.
This is how useful emotional and social intelligence is and will continue to remain crucial for success at the workplace.
Importance of social intelligence in the family
Personal level fulfillment is important for professional success, but it is also the goal we pursue through professional success.
An emotional connection has helped immensely the studies on related subjects such as marriage, family-relations, and parenting and has time and again shown that globally, relationships on the personal and social levels are hinged on emotional connection.
On the study conducted on 'Well-being of Children by UNICEF observed that "… family relationships are the most important contributor to children's well-being and having access to their parents hinging on communication is the most important part of it".
World organizations record global divorce rates as recorded by United Nations, and the foremost cause is mostly incompatibility.
Here is a helpful video on helping children understand their emotions by Focus on the Family:
Incompatibility
This is the growing part of a couple after a period of being together. Most couples find out they have divergent interests and views a few years or months after living as a couple.
Most times, it's difficult to address because the option both would have is to separate.
Depression also is the cause of many worldwide disabilities and WHO found that it is also a major reason for mental health problems as a result of a lack of emotional and social intelligence.
The quality of life is the objective in the end as it can never be compromised. When you give priority to the quality of life, you would get more out of it.
Also Read: Low Emotional Intelligence Signs, Causes And How To Deal With It
This makes it useful in the following areas:
Social intelligence in science
The science of managing self and establishing a connection with others is emotional and social intelligence and its concepts and application can be represented as follows and in the following areas:
Cognitive psychology
Affective neuroscience
Evolutionary psychology
Cognitive psychology
This is the study of internal mental processes. All of the things that happen inside the brain like thought processes, memory, attention, and the way people accept and receive, process, and manage this information.
Information management is mostly attached to how this information is stored and retrieved. It can be likened to a computer.
It also has to do with the ability to solve problems and learning.
Affective neuroscience
Affective neuroscience is the area of research that studies the neural bases – brain networks that determine how emotions are formed through neurotransmitters.
It is very relevant to how emotions affect us in cognition and behaviour.
Evolutionary psychology
Evolutionary psychology is the study of the behaviour of humans as it concerns evolution through the eyes of psychology and biology.
It is an approach through theory in psychology that studies cognition and human behaviour from a modern evolutionary perspective.
It identifies the traits of human psychology that are adapted from evolution.
A brief history of social intelligence
Social intelligence was conceived and conceptualized in 1909 and was first mentioned in the works of John Dawey, an American philosopher in his book "Moral Principles in Education".
However, emotional intelligence was mentioned for the first time in 1985 by Wayne Payne an American researcher in a doctoral dissertation titled "A study of emotion: developing emotional intelligence – self-integration; relating to fear, pain, and desire.
Emotional and Social Intelligence gained the spotlight in the 1990s when Daniel Goleman an American psychologist and a New York Times science writer hinged on previous works of other psychologists wrote a book 'Emotional Intelligence: Why it can matter more than IQ'. His book captured the attention of the business community and helped popularize the concept.
The concept of Emotional and Social Intelligence was initially hard to identify, and vague to human understanding but their powers cannot be denied because they explain the elusive vacuums that had denied humans the explanations of many patterns in human behaviour.
Having these skills is extremely important for personal and professional success. In the busy lane of life today, people spend more time on social media, computers, and phones than they do face-to-face communication.
We are expected to piece together broken conversations and abbreviated messages together to make meaning out of them.
Both concepts work hand in hand to prep the individual for his best conduct with himself and interact positively with the world around him.
Lack of them – low emotional intelligence breeds erratic, impulsive, irrational action and more often than not, has a disastrous effect on the quality of life.
This post will throw light on how emotions and feelings are connected to the brain through the spinal cord and the limbic system which then communicates with the frontal lobe of the brain.
Also, the key concepts are extensively discussed – Emotional Intelligence and its components – self-awareness and self-management; Social Intelligence and its components – social awareness and social/relationship management.
RELATED: Sure Ways To Apply Social Awareness In Leadership
Social IQ test
A social intelligence test is a skill test that helps to measure the level of social intelligence in people.
Behaviours, intentions, motivations and reasons for actions are some of the things that inform the results.
This social intelligence test hinges on the research work of David H. Slivera, Monica Martinussen, and Tove Irene Dahl. It is capable of measuring social intelligence across three different domains.
It comes with questions where you indicate your level of agreement. The IDRlabs Social Intelligence Scale (IDR-TSIS) was developed by IDRlabs.
The developers authored the Tromsø Social Intelligence Scale.
The IDR-TSIS is not associated with any particular researchers in the social psychology field, personality psychology or any other appended research institutions.
The social iq test produces feedback as follows:
A social intelligence test detects social processing
This is how individuals process information from social situations and determines how they handle relationships to their advantage.
It has to do with acquiring insight into what others feel and how much feeling can affect their behaviours in social settings.
It also involves receiving information, recording it, storing, organizing, and retrieving the same when needed for display.
People who are good at understanding, processing, and predicting information from other people as described above score high.
They are also good at communicating speech and the application of gestures.
Social consciousness
Social skill is the ability to interact with others through verbal and non-verbal routes in a clear manner devoid of ambiguity or confusion.
Awareness is sacrosanct in the development of social skills as it has to do with how we communicate with others and how what we communicate affects the emotions of others.
Better communication and relationships are enabled by good social skills and increase overall happiness.
Not only, that, but it can also pave way for the advancement of the career of an individual.
High scorers in these areas can be seen as good at tweaking their social skills like professional or personal communication to make them focus on the subject at hand and not deviate or communicate off point.
Also Read: Social Awareness, Skills And Ways To Apply Them In Leadership
Social awareness is the ability to take into consideration the perspective of others while using that information to hone their communication.
It hinges on self-regulation to be able to have a grip on responses to emotions and form communication around what is necessary for the situation.
People who have a high score in this area are highly socially aware and apart from that, they have clear introspection on the effect of their social interaction on others.
These people are masters of the social scene who can read the room, and mood and charm the audience.
ALSO READ: 6 Effective Ways To Improve Emotional Social Intelligence
David H. Silvera, Monica Martinussen, and Tove Irene Dahl with their work on the IDR-TSIS have informed the test items in the making of the well-known measure of social intelligence.
The IDR-TSIS is developed for the use of qualified mental health professionals and this present test is for the purpose of education only.
However, IDRlabs and the current social intelligence test are not in collaboration with the mentioned researchers.
It is based on prominent and reputable assessment measures of the Tromsø Social Intelligence Scale.
But this free online test cannot provide an extremely informative result assessment of your personality as it solely first takes.
This is because it is intended for education only. An accurate social intelligence test can only be carried out by a qualified mental health professional.
Take the free test via the following links:
Social intelligence questionnaire
Humans draw conclusions about the unobservable mental and emotional states of others. Social intelligence is the capacity to comprehend the "mental states" and read the emotions of others.
People with relatively poor social IQ are less adept at interpreting others' non-verbal cues to determine their emotional states and mental states.
This outcome demonstrates that you might occasionally have trouble adopting another person's perspective and accurately interpreting what the other person may be feeling or experiencing.
Social intelligence questionnaires help to gauge the level of social IQ of an individual. Gyfted has a questionnaire you can answer to know your level of social intelligence.
Get started with social intelligence test
To access the social intelligence questionnaire to know your social iq level go to
Conclusion
We, humans, are naturally gifted with a level of social intelligence, but as we advance in life, we need to hone the skill to be able to navigate properly in society and make most of the scarce opportunities.
As technology advances, social intelligence becomes more essential because more ways to communicate emerge, and anyone who wants to stay relevant in society must adapt and follow the trend.
Social iq test gives us a peek into the level of our intelligence, how and where we need to improve and achieve more socially.
These skills have a direct influence on the benefits that are seen in professions and the workplace.
Social intelligence test should be performed on employees either during interviews or as a staff performance improvement exercise as this will help to capture the ability of the staff and know areas to focus for improvement.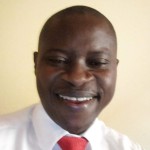 A Personal Development Content Creator and an author. I write about life ethics and love to document and share life hacks and experiences of people to help others make good life decisions.
Fact-Checking
Every content published on The Conducts Of Life is well-reviewed by experienced professionals in the field. Contents are fact-checked for accuracy, relevance, and timeliness and we include links to sources at the bottom of every article for more insights.