Self management is a crucial life skill, a prerequisite for the individual who wishes to improve his life and achieve success in the workplace and in society.
Self management definition
Self management is your ability to regulate your thoughts, behaviours and emotions in a way that directs your actions to your advantage.
It also means excelling in both individual life and at workplace for your benefit and the team.
Self-management or self-regulation is like a struggle within oneself to do what is best for the self and this entails controlling your emotions and deciding how you project them to the outside world.
For example, sometimes you are impatient and irritable and you take out the feeling on your kids or people around you unconsciously.
What is self-management really?
To record impressive success with managing yourself, you must be able to understand your emotions and thoughts, and be in control of them as you employ them in the application of your emotional intelligence to make decisions about your behaviour.
A lot of factors can come in the way of your being able to give your life direction like stress, thoughtlessness, procrastination and others.
Your ability to navigate past these mental hitchhikers is competence in self management.
Having competence at self management is essential for success no matter what one does in life. Someone who is competent in self management knows how to organize himself, act and behave in any given situation.
They know how to keep their anger in check, scrutinize their opinions before making them public, and consider other people's convenience before they put up a behaviour.
They are applicable wherever you find yourself and when applied properly, would propel you quickly up the social ladder.
There are skills required to become competent at self management that is essential for fulfilling your obligation in society.
This is because you are overwhelmed with emotions. You can't even restrain yourself from the surging emotions.
This is an example of a lack of self-management. Attitudes like quick temper and indecision are examples of lack of self-management.
This article takes you through the definition of self management, skills, and examples.
Self-management would prompt you to know that whatever frustration you are having is not the fault of the kids and so shouldn't partake in the frustration.
Restraining yourself from negative instinctive behaviours or encouraging yourself on deliberate positive behaviours is self-management.
Before one can perfectly manage himself, he must constantly have silent soliloquy in a productive dialogue to decide and brainstorm on every emotional situation.
As unavoidable as emotions and feelings are, they must be handled inside the self before exporting to be outside.
Those who are skilled in self-regulation tend to be flexible and adapt well to change. They are also good at managing conflict and diffusing tense or difficult situations.
They think about ways to influence others and take responsibility for their own actions.
Watch this short video on self-management by Minds-on ATL
Self management as a component of emotional intelligence
Self awareness, self management, social awareness, and social management are the complete components of emotional and social intelligence that sets you up for success in society. Self management is also called self regulation.
At the individual level, self management is the key to introspection for finding a purpose in life.
If you cannot manage your emotions, thoughts, behaviours, and your entire being, there is no managing a family, pets or a team at the workplace.
Self management is akin to planning your day-to-day life and finding ways in becoming better along with others.
At the workplace, the capacity of team members to have superb performance is dependent on their individual management of selves.
If there is no motivation in the individuals that make up the team, the team would lag.
What is an important part of self-management?
Self-awareness is generally regarded as the most crucial component of self-management. The first step in controlling yourself is understanding who you are, what motivates you, and what your talents and limitations are.
Once you have a solid understanding of who you are, you can utilize that understanding to create decisions that work for you in many contexts. Making wise selections is simpler as you get older.
Instead of letting worries or obstacles hold you back, you can concentrate on taking action to attain your goals. Self-management is ultimately about taking charge of your own destiny.
How do you demonstrate self-management?
Overall, you show self-management when you use your inner strength to make decisions and take control of your life rather than relying on other people or external factors to do so. You can demonstrate self-management abilities in the job in a number of different ways including the skills characteristic of self management.
Here are some of the skills:
Self management skills and examples
There are skills that make up self management that people practice to be able to have a grip on the rudder of their lives.
These skills anchor on thoughts, emotions, feelings, and actions as described above. A strong self-manager sets goals and goes ahead to achieve them with discipline and motivation.
Below are the sets of skills a self manager is expected to possess:
1. Be aware of yourself
Self awareness is the starting point to managing the entire self. "Man know thy self." Without proper in-depth knowledge of your emotions, strengths, likes, and dislikes, then you would be groping.
When you know these things, you would be able to know how they affect your personality and how to avoid or handle them.
The ability to deliberately access your emotions and thoughts, and desires and have them in check is commendable.
If you cannot manage anger, then you cannot manage anger, love, happiness, and other emotions that you don't have control over how they come.
The ability to consciously access our thoughts, desires, and feelings can help us control our behaviors.
This, in turn, can have a direct impact on our performance, and how others perceive us.
See this video on self-awareness by Curriculum Wadhwani
2. Organization
Being organized is a crucial skill in being successful at managing self. You have to be deliberate about it as things such as goal setting cannot come by a genie.
You have to know your strengths, your weaknesses, and things that work for you.
Time, physical space, personal care, and your mental capabilities are areas you have to keep organized for optimum performance.
You wouldn't want to bump into tasks every other day. Coming up with a plan where your life is partitioned in bits is the way to go. Your leisure, work, family, and rest are ways to have clarity about your activities.
3. Goal setting and alignment
It's only a person that has a purpose that sets goals, did I mention realistic goals? Having lofty goals is okay, but goals are better achieved in bits.
Winning bit by bit makes you reach your bigger goals quickly as you would have a clearer perspective of your direction.
The success of an organization relies on the ability of the team members to be goal oriented. The bigger goal must be the focus and should be relevant enough to drive motivation.
4. Time management
Time lost, can never be back in your lifetime. It is the most expensive resource there is under the sun.
You wouldn't want to waste it. With organization and goal setting, you would be able to partition your time according to your priorities.
With proper management of your time, you would be able to manage goals that are relevant to your future.
At the workplace, time is sacrosanct in meeting deadlines and up performance. An employee that does not work with time is quarriable and that's a sign of an unserious employee.
Watch the video on time management by
Ali Abdaal for more insight:
5. Motivation
Purpose and desire are the drivers of motivation. If you don't have the desire to achieve, you would just drift along in existence and there would be no need to manage anything.
Motivation is required in every task – from waking to preparing for work, to getting that project done. A strong purpose must be on the ground for motivation to have something to act on.
6. Stress management
Everyone would experience stress at a time. It is woven into our lives, what makes a difference is how we approach and manage it.
It is not a nice feeling when you are overwhelmed with stress, you hardly have clear though and make critical decisions.
It is not always easy when you are overwhelmed with stress, not even to think clearly or make a critical decision because your emotions are not accessible, and even if they were, the result of trying to have a serious thought process would be truncated. And believe me, you won't be proud of the result.
ALSO READ: Stop Trying To Be An Alpha Male – Do These Instead
However, you can manage stress by applying organizational skills. You see that the self management skills are interwoven.
To manage stress, you have to take the needed rest. No matter the kind of stress bedeviling you, substantial rest should help.
7. Responsibility
As the manager of yourself, you are accountable to yourself. A responsible manager should be able to own his mistakes and bask in the glory because his decisions and actions produced the result.
When you are responsible, you can better evaluate your performance and identify where needs improvement.
8. Avoid multitasking
We are always tempted to jumble projects especially when the deadline is against us. We should be organized enough not to succumb to multitasking as research has shown it has detrimental effects on the brain and overall job quality.
Multitasking messes with your focus, comprehension, and attention which can impart overall productivity negatively.
Facing one task squarely is the way to go and give it all your attention and energy.
See the video on the effects of multitasking on your brain by BBC:
Improving self-management
The following tips would help to improve self-management and act like a leash of restraint:
Be conscious of your own thoughts
Be tolerant
Accept your emotions and lean in on them
Find opportunities in challenges, there always are
Understand that you can choose how you respond to situations
Be positive in your communication
Redirect your thoughts when they don't mean well
Conclusion
Self-management is an essential life skill to stay organized and keep a tab on all your activities.
It makes you not to just drift along life, but have a sense of purpose and achievement.
The above skills would surely set anyone on the path of achieving his goals if followed judiciously.
ALSO READ: Looking For The Alpha Male Signs? Time To Grown Up!
REFERENCE:
What Is Self-Management, and How Can You Improve It?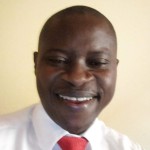 A Personal Development Content Creator and an author. I write about life ethics and love to document and share life hacks and experiences of people to help others make good life decisions.
Fact-Checking
Every content published on The Conducts Of Life is well-reviewed by experienced professionals in the field. Contents are fact-checked for accuracy, relevance, and timeliness and we include links to sources at the bottom of every article for more insights.